Injection Moulding Services
Injection Moulding, Insert Moulding, Overmoulding
Single, multi-cavity, and family moulds
Plastics, Resins
Ideal for serial production of plastic parts
Rapid tool production in up to 2 weeks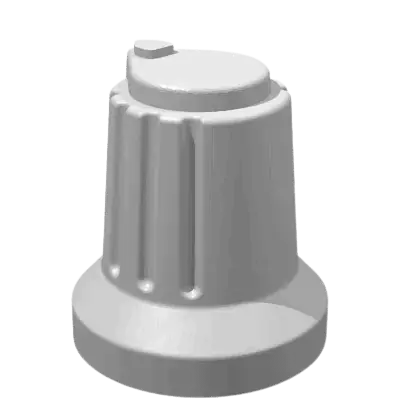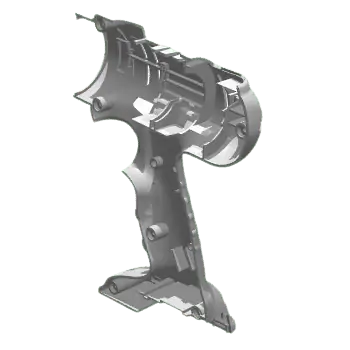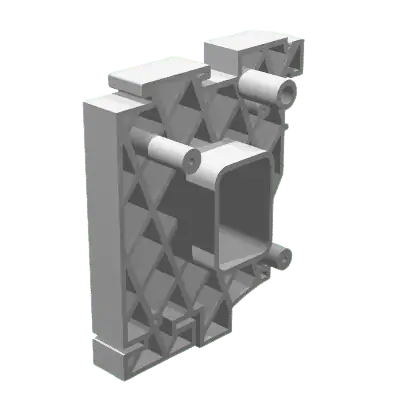 Start A New Moulding Quote
STEP | STP | SLDPRT | STL | IPT | 3DXML | CATPART | PTC | PRT | SAT | PDF
You can also upload your technical drawings
All uploads are secure and confidential.
Trusted by over 50,000 engineers & purchasing leaders
Injection Moulding Capacities
Injection moulding is the most cost-effective way to make a plastic part at scale and offers consistent quality for low-to-high volume manufacturing. Xometry offers a vast number of rigid plastics and resins that meet required structural and cosmetic characteristics. Beyond materials, injection moulded parts can have custom finishing, polishes, or surface textures. Xometry offers both high-precision tool manufacturing and injection moulding services.
Xometry Injection Moulding Capabilities
Capabilities
Injection Moulding, Insert Moulding, Overmoulding
Lead Time
Starts at 10 business days
Tooling
Rapid Tooling: recommended for 100-10,000 parts / Production Tooling: recommended for over 10,000 parts
Materials
Machines Available
Single, multi-cavity, and family moulds; 50 to 1,100+ press tonnage; side actions including hand-loaded cores
Mould Cavity Tolerances
± 0.1 mm when machining the mold and an additional ± 0.05 mm when calculating for shrink rate
Part to Part Repeatability
Critical Feature Tolerances
Tighter tolerances can be requested and may increase the cost of tooling because of additional sampling and grooming. Xometry will mill to a steel-safe condition on critical features.
Available Mould Types
Steel (tool steel, carbon steel) and aluminum; Production grades range from Class 105, a prototype mold, to Class 101, an extremely high production mould.
Advantages of Injection Moulding with Xometry
Rapid Turnaround
We offer fast mould lead times: in as fast as 10 business days for rapid tooling and up to 20 days for production tooling.
Serial Production
Ideal for the production starting from 100 parts.
Precision
Xometry offers tight tolerance options in accordance with ISO 16742, up to ±0,07 mm depending on the precision of the mould and size of the parts.
Tooling
Single, multi-cavity, and family mould options.
Material Selection
Vast materials selection allows you to get the desired strength and surface quality.
Quality Control
Our QA department performs strong quality assurance.
Xometry Injection Moulding Mould Classes
Mould class
Cycles
Production level
Mould base
Minimum hardness (BHN)
Description
101
>1 million
High
Heat-treated stainless steel
280
Fast cycle times and very high production rate
102
<1 million
Medium-High
Heat-treated tool steel
280
Good for parts with abrasive materials and tight tolerances
103
<50,000
Medium
P20 Steel
165
Widely used for low to medium production parts
104
<10,000
Low
Mild steel, aluminium, or alloys
<165
Good for limited-production parts especially with non-abrasive materials
105
<500
Very low
Soft aluminum, epoxy, cast materials
<165
Mostly used for prototype production
Injection Moulding Materials
ABS
Acrylic
HDPE
Industrial PEEK
LDPE
Nylon 6 / PA 6
Nylon 66 / Nylon 6/6
PBT
PC (Polycarbonate)
PC-ABS Polycarbonate
PC-PBT
PEI (Ultem)
PET
PLA
Polyethylene (PE)
Polypropylene (PP)
Polystyrene (PS)
POM / Delrin acetal
PPE-PS
PPS
PSU
Elastomers & Synthetic Rubbers
PVC
TPE (Elastomer)
TPV (rubber)
Injection Moulding Projects Made with Xometry
Order Injection Moulding: How It Works
1. Request Manufacturing
Upload your designs, choose quantity, material and colour options.
2. Quote & DFM
We perform design-for-manufacturability analysis and prepare your quote within 48 hours.
3. Tool Manufacturing
After mold design approval, we start manufacturing the tool.
4. Samples
We produce samples, perform QA, and send the samples to you.
5. Production Completion
After approval of the samples, the large batch production is kicked-off.
6. Delivery
Your parts are delivered to you.
Xometry Also Offers These Services
Order Injection Moulding Parts Online