High-Volume Manufacturing Services
Xometry is a production powerhouse with a global network capacity of 10,000+ facilities, 2,000+ of which are located in Europe. We're ready to take on jobs of any size, from a single part to one million parts, for CNC machining, sheet metal fabrication, injection moulding and 3D printing.
Reactivity and fast production
ISO 9001:2015 certified
Account management, in-house engineering support, and in-house quality control teams working for our customers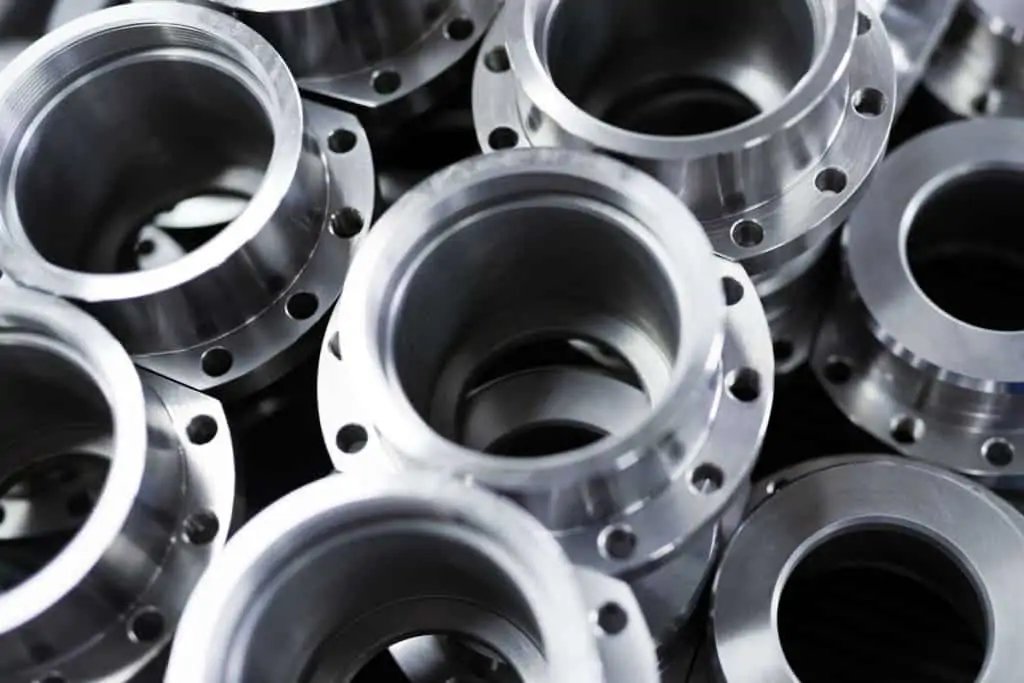 Largest European Production Network At Your Fingertips
Our strength lies in our ability to allocate orders according to the capacities and availability of our large network of suppliers. We ensure affordability, quality of manufacturing and quality of service.
Xometry serves more than 35,000 customers globally including over 70% of product based companies from the Fortune 500 and supply chain leaders at organisations including BMW, Bosch, Dell and GE.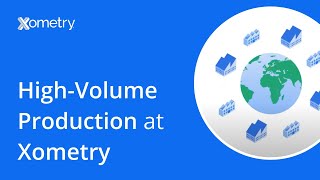 Why Choose Xometry for High-Volume Production?
Economies of scale
Get cheaper pricing per part at higher quantities. Framework agreements for a specific price and quantity.
Account management
The account management team and the in-house engineering team manage orders and optimise processes, materials, designs, and costs.
Samples
Production and delivery of samples can represent a crucial part of your serial production order.
Parallel production
If you have urgent high-volume projects, Xometry's production network offers simultaneous production at several sites to meet challenging deadlines.
Endless Options
60 different materials for hundreds of combinations of finishes, tolerances and markings. We also offer material certifications, inspections and measurement reports.
Vetted Network
All our production partners pass a strict quality test before working with us. As a result, only the best 30% of suppliers that apply make it through our qualification process.
In-house quality control
Strict in-house QC to ensure your parts are flawless. Our processes are ISO 9001:2015 certified.
Easy to Use
Get quick answers from our experts and production launches within a few days. Parts delivered without the hassle of sourcing, project management or logistics.
High-Volume Production Processes Variety
Low, medium or high volumes of parts with a single design or multiple part designs. Our engineers can advise our clients on which processes and materials will perform best in the final product.
Production Capabilities Comparison Table
CNC Machining
Sheet Metal Fabrication
Injection Moulding
3D Printing
Available Capacity

1-100,000 parts

1-100,000 parts

500-1,000,000+ parts

1-10,000 parts

Materials available
Finishing options

Standard
Galvanising
Passivation
Anodising
Polishing
Blasting
Powder coating
Case hardening
Tempering
Annealing
Custom finish

Standard
Galvanising
Passivation
Anodising
Polishing
Powder coating
Case hardening
Tempering
Annealing
Custom finish

Standard
SPI (A1, A2, A2, B1, B2, B3, C1, C2, C3, D1, D2, D3)
EDM STD (VDI 12, 15, 18, 21, 24, 27, 30, 33, 36, 39, 42, 45)
Custom finish

Standard
Vapor polishing
Dying
Bead blasting
Media tumbling
Custom finish

Express Lead Time (Low Volume)

10 business days

10 business days

10 business days for rapid tooling and 20 business days for production tooling

3 business days

Standard  Lead Time

20 business days

20 business days

21 business days

8 business days

Tolerance
ISO 2768 (Standard, Fine), ISO 286 (Grades 8, 7, 6)
Standard ±0.500 mm (from ±0.300 to ±0.500 mm)
DIN 16742 or tighter tolerances according to your 2D drawings
Ranging from

±

0.1 – 0.3 mm, depending on customer specs
Ready to Discuss Your Project?