CNC Milling Services
CNC Milled Parts Online
Aluminium, Steel, Copper, Polymers & More
Express Manufacturing Within 10 Days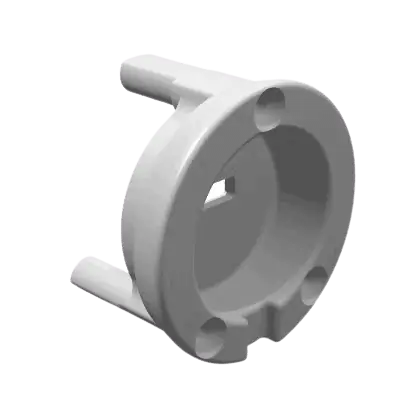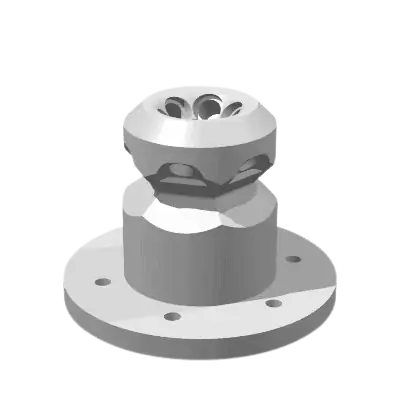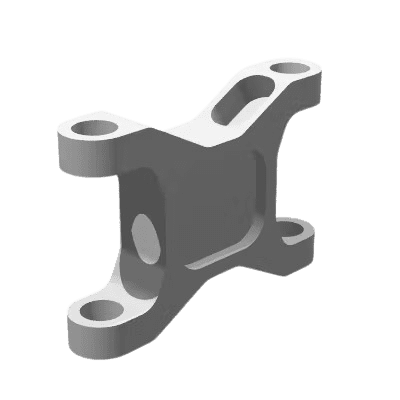 Start A New CNC Quote
STEP | STP | SLDPRT | STL | IPT | 3DXML | CATPART | PTC | PRT | SAT
Start Your New Instant Quote
All uploads are secure and confidential.
Trusted by over 40,000 engineers & purchasing leaders
Xometry is a network of over 2,000 Europe-wide qualified CNC milling manufacturers. That means that whatever production needs you have, we can always offer a shop and machine that will satisfy them. We usually use 3-, 4- and 5-axis CNC machines. 6- and 7-axis machines are also available in our network and can be used upon request.
Xometry gives you instant pricing, quick lead time, and design-for-manufacturability feedback for your CNC milled parts.
Try Xometry Out Now In Just A Few Steps
Upload your CAD files
1
Upload your CAD files
Multiple designs for different parts can be imported at the same time to produce a single quote. In less than a minute, a detailed cost estimation appears on the screen.
Choose the process
2
Choose the process
First, select the manufacturing process you require. You can then choose from over 70 materials, both metals and plastics, and from a wide range of finishes and certifications.
Order your parts online
3
Order your parts online
Once you have selected the required options, all you need to do is confirm the order and pay for it on the secure payment platform. Your design will be analysed by engineers.
Receive your parts
4
Receive your parts
Within a short amount of time, you will receive the parts you ordered directly to your shipping address. You can track your package at any time in your personal account.
Advantages of CNC Milling with Xometry
Rapid Turnaround
Using the latest CNC milling machines, Xometry produces highly accurate parts in as fast as 10 days.
Precision
Xometry offers various tolerance options in accordance with ISO 2768 (standard, fine) and ISO 286 (Grades 8, 7, 6).
Custom Finishes
Select from a variety of finishes on solid metal and plastic parts, built to precise design specifications.
Material Selection
Choose from over 30 metal and plastic materials. CNC Machining offers a wide variety of certified materials.
Any Size
You can order CNC milled parts up to X-2000 mm, Y-750 mm, Z-600 mm.
Quality Control
Our QA department performs strong quality assurance. Xometry is ISO 9001 certified.
Aluminium 2007 / 3.1645 / Al-CuMgPb
Aluminium 2017A / 3.1325 / Al-Cu4Mg
Aluminium 6060 / 3.3206 / Al-MgSi
Aluminium 6061 / 3.3211 / Al-Mg1SiCu
Aluminium 6082 / 3.2315 / Al-Si1Mg
Aluminium 7075 / 3.4365 / Al-Zn6MgCu
Steel 1.0038 / S235JR
Steel 1.0503 / C45
Steel 1.0511 / C40
Steel 1.0570 / S355J2G3
Steel 1.2842 / 90MnCrV8
Steel 1.7131 / 16MnCr5
Steel 1.7218 / 25CrMo4
Steel 1.7225 / 42CrMo4
Stainless Steel 303 / 1.4305 / X10CrNiS18-9
Stainless Steel 304 / 1.4301 / X5CrNi18.10
Stainless Steel 304L / 1.4307 / X2CrNi18-9
Stainless Steel 316 / 1.4401 / X5CrNiMo17122
Stainless Steel 316L / 1.4404 / X2CrNiMo17-12-2
Stainless Steel 316Ti / 1.4571 / X6CrNiMoTi17-12-2
Copper E-Cu57 / 2.0060 / E-Cu58 / 2.0065
Brass Ms58 / 2.0401 / CuZn39Pb3
Titan Grade 2 / 3.7035
Titan Grade 5 / 3.7164 / 3.7165 / Ti-6Al-4V
ABS
Acrylic
Industrial PEEK
Nylon 6 / PA 6
PC (Polycarbonate)
PEEK glass-filled
Polypropylene (PP)
POM / Delrin acetal
PTFE / Teflon
PVDF / Polyvinylidene fluoride
UHMW PE / Ultra-high-molecular-weight polyethylene
Overview: What is CNC Miling?
The Basics of CNC Machining
CNC milling is a technology of computer-controlled (CNC) machining. It uses a cutter to remove material from a solid workpiece. The commonly used CNC milling machines in the industry are of two types:
3-axis (X, Y, Z orientation)
5-axis (X, Y, Z + A – rotational axis around X, B – rotational axis around Y)
Xometry Also Offers These Services
Order CNC Machined Parts Online