Partners Network
How to join the largest CNC machining & 3D printing network in Europe, start receiving new orders and growing your business
Your first steps and answers to popular questions
Xometry Europe is the largest CNC machining, Sheet Metal, Injection Moulding & 3D printing network in Europe with 2,000+ Partners in Europe, 4,000+ Partners worldwide and 25,000+ clients.
As a Xometry Europe Partner, you will become a member of our Xometry Europe Partner Network with 24/7 access to orders from our clients.
We have built strong relationships with thousands of companies who place new orders 24/7 on our platform. The number of clients that we serve is constantly growing. This gives you an excellent opportunity to use your production capacity efficiently.
Among our clients are the biggest brands who trust Xometry to manufacture its custom orders: 74% of Fortune 100 companies and 38% of Fortune 500 companies.
Access to our Partner account is free and available 24/7. Please LOG IN if you are already a registered partner, or join us now!

25 000 clients

100 000 machine hours in Europe

2 000 partners in Europe

Working globally 24/7
Why become our Partner?
New orders every day
Our Network includes 25,000 clients from across the globe and the number of clients in our network grows every day. Among our clients are private individuals and large international companies, including BMW, NASA, Dell Technologies, Bosch and many others. The orders are genuine and come from real clients – you shouldn't look for orders, just apply, await confirmation and then you can start working.
Easy and free
The registration procedure and use of the platform is very simple and totally free.
All communication takes place online and we have multiple tools like built-in messenger and TelegramBot that make communication even easier.
100,000 machine hours in Europe in 2020
In 2020 alone, the work on our clients' orders reached already 100,000 machine hours.
Orders from anywhere in the World
You don't need to worry about looking for clients– you will see the orders in your account. Order information includes the price, terms and any other relevant details. As we take care of all communication, you don't need to worry about the language as we will provide you with the information in English.
Comprehensive Partner Network
Xometry Europe has already been chosen by 2,000 Partners in Europe. Join us and become a Xometry Partner now.
We value diversity
We collaborate with businesses of any size (even the smallest), with different technical profiles, technological processes and materials used.
You don't need to worry about logistics, marketing or communication
We will take care of all of these. You don't need to speak foreign languages; we'll take care of the communication.
How to become our Partner?
The registration process is free and very simple, just fill in the short form and confirm your email.

1. Sign up
Fill out our simple registration form here

2. Confirm your email
Following completion of this form, we will send a confirmation email for you to confirm your account.

3. Test part
Following registration, select a test part that you can make.
Don't be afraid of this step! Making a test part helps you understand our requirements and helps us understand the way you work.

4. Access to the orders 24/7
If the test part was completed successfully, then congratulations! You are now officially our Partner and you have access to thousands of orders from our clients and you have 24/7 access to our order network.
Meet our partners
We value our partners very much and and we are happy to share with you their stories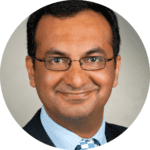 Farooq Kiani
3dscimod

Joined Xometry: August 2020

I have a Ph.D. in Chemistry from Heidelberg University. Later on, I also worked as a postdoc at Heidelberg University as well as Boston University School of Medicine in Boston, Massachusetts, USA.
During my stay at Boston University, I 3d-printed biological macromolecules to understand the interaction between muscle proteins.

As I came back to Germany, I have opened a 3d printing company. I am gradually using the leverage of knowledge in Chemistry and simulations to 3d printing materials like ABS, ASA and PLA as well as in producing my own 3d printing designs.

I like Xometry because it enables me to get 3D printing orders easily and fulfil my passion of 3d printing. I have really enjoyed working with Xometry and I am interested in a long term partnership.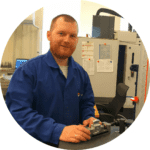 Jakub Dłużeń
Mikrotek

Joined Xometry: mid 2018

I have been working with Xometry 3 years already. It allows me to expand my work in the field of CNC machining beyond the borders of our country, getting orders from companies in different countries. I can easily choose the order that suits my capabilities and it allows me to take on new challenges.

Thanks to the large number of different orders from Xometry we are now focusing on developing and investing in the company in terms of purchasing new machines and employing more people.
FAQ
I do not know how to register

To sign up, you should fill in all the details, confirm your email and log in into your account.

Will it take long to register?

No, the registration form is very simple and short. In addition, the registration and use of the platform is free of charge.

Can I be a Xometry Europe production partner if I don't have a VAT number or a company?

Yes, you can! The main legal point of your future cooperation with Xometry Europe is to be able to issue official invoices for performed orders.
So, you need to register yourself as an individual entrepreneur or as a small business. In this case on your invoices should be the following text: "The supplier is not VAT payer" or "Small business – VAT not applicable".
The net sum will be equal to the gross sum (VAT 0%).

I want to find an order from Germany (Hungary, Spain), but I do not know German (Hungarian, Spanish)

We take care of all the communication so you don't need to worry about it. We send all of the information in English anyway.

My company is very small, can I still join?

Of course! We work with companies of any size, please feel free to join!

You say that everything is free, but I'll need to pay for something eventually?

Absolutely not, you really don't pay for anything. We don't have a trial period for the platform or membership fees and there are no hidden costs. Using the platform is absolutely free.

What if I choose an order that's located really far away from me?

No problem! We will arrange transport and take care of communication. You don't need to stress, even if the client is located on another continent.

We love what you do, how can we communicate with you more often?

We care about our Partners and we have a number of tools that allow us to stay in touch with you. Please feel free to contact us anytime via email, messenger in your Partner account or by following us on Facebook.