Since the inception of photopolymer 3D printing in the early 2000s, customers have always had to choose between technologies such as stereolithography (SLA) and Digital Light Processing (DLP / LCD). This choice requires compromises, either on print speed and resolution (DLP/LCD) or on surface quality and print area (SLA).
But what if a brand-new 3D printer could combine the benefits of SLA, DLP, and LCD and offer users infinite new opportunities? This is the challenge that Axtra3D decided to take on. The company is based in the US and Italy and specialises in developing advanced Additive Manufacturing solutions. Tapping into its expertise, the company started working on a pioneering system combining the advantages of SLA, DLP and LCD in one single 3D printer.
Axtra3D has been quietly working on this project until the Formnext forum and took advantage of this event as a launchpad for their Lumia 3D Printer, which is powered by patented Hybrid PhotoSynthesis (HPS) technology.
Improve the user's everyday experience
Through advanced technology and additive manufacturing, Axtra3D aims to improve the experience of people in their everyday life in various industries and applications. The new technology – Hybrid PhotoSynthesis (HPS) – that they have developed lets you 3D print all kinds of parts with fine resolution and delivers high print speeds and excellent surface quality even with large print areas.
Axtra3D's new Lumia 3D printer is set to transform every industry that relies on 3D printing: medical and dental care, automotive, aerospace, consumer goods, and functional prototyping. The founders of the company, Gianni Zitelli and Praveen Tummala, also believe that the most creative users will even find new 3D printing applications in the near future.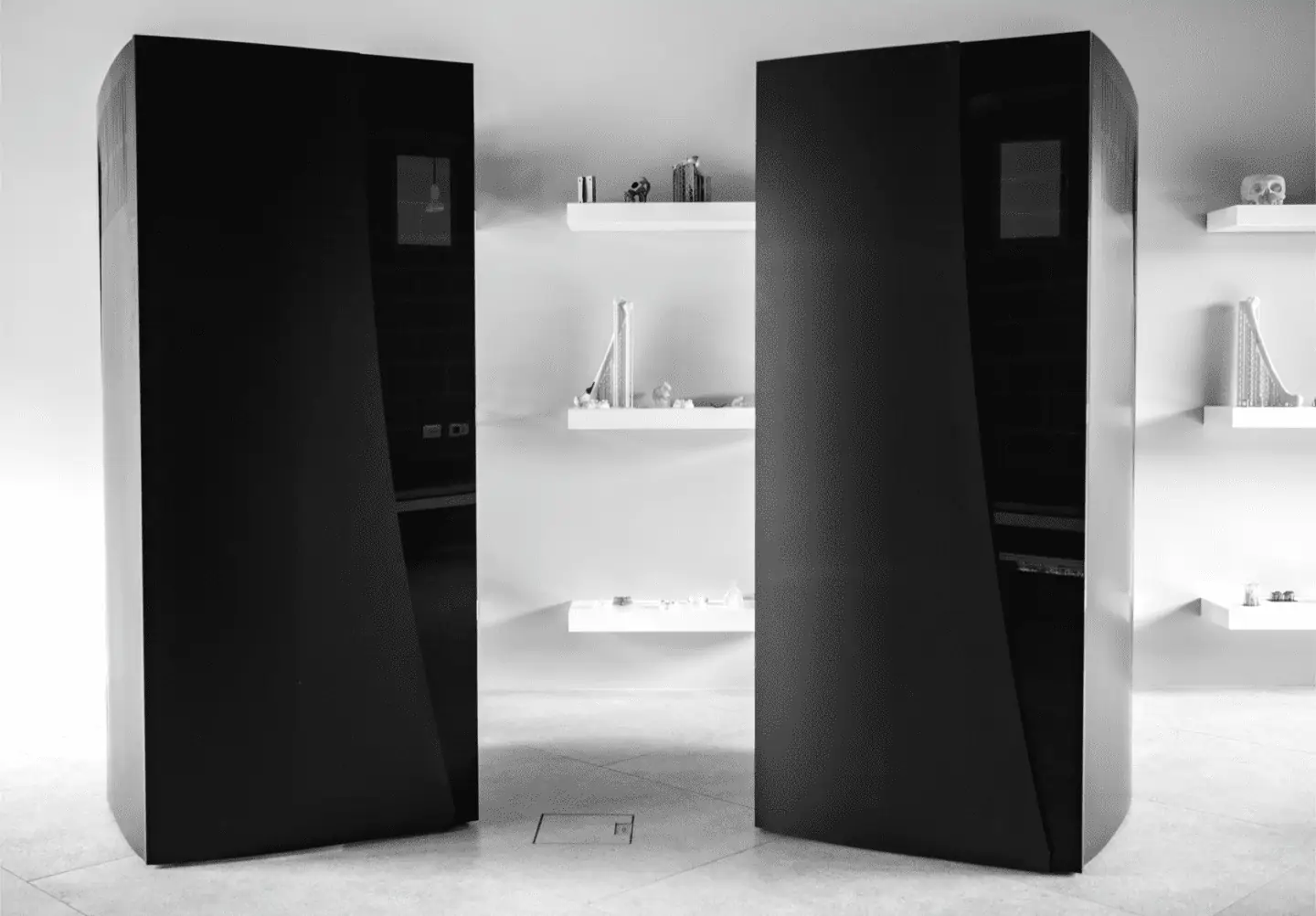 The unique power of two light sources
Axtra3D's R&D team has developed the HPS technology in-house from scratch within nine months. Hybrid PhotoSynthesis combines two light sources in a custom assembly – HPS brilliantly coalesces the energy from two light sources, DLP & Laser, creating a harmonized light engine that efficiently harnesses the power from the two sources.
"In our HPS technology, the Laser defines the resolution and as a result, HPS offers higher resolution and fine feature reproducibility than a standard DLP," explains Zitelli.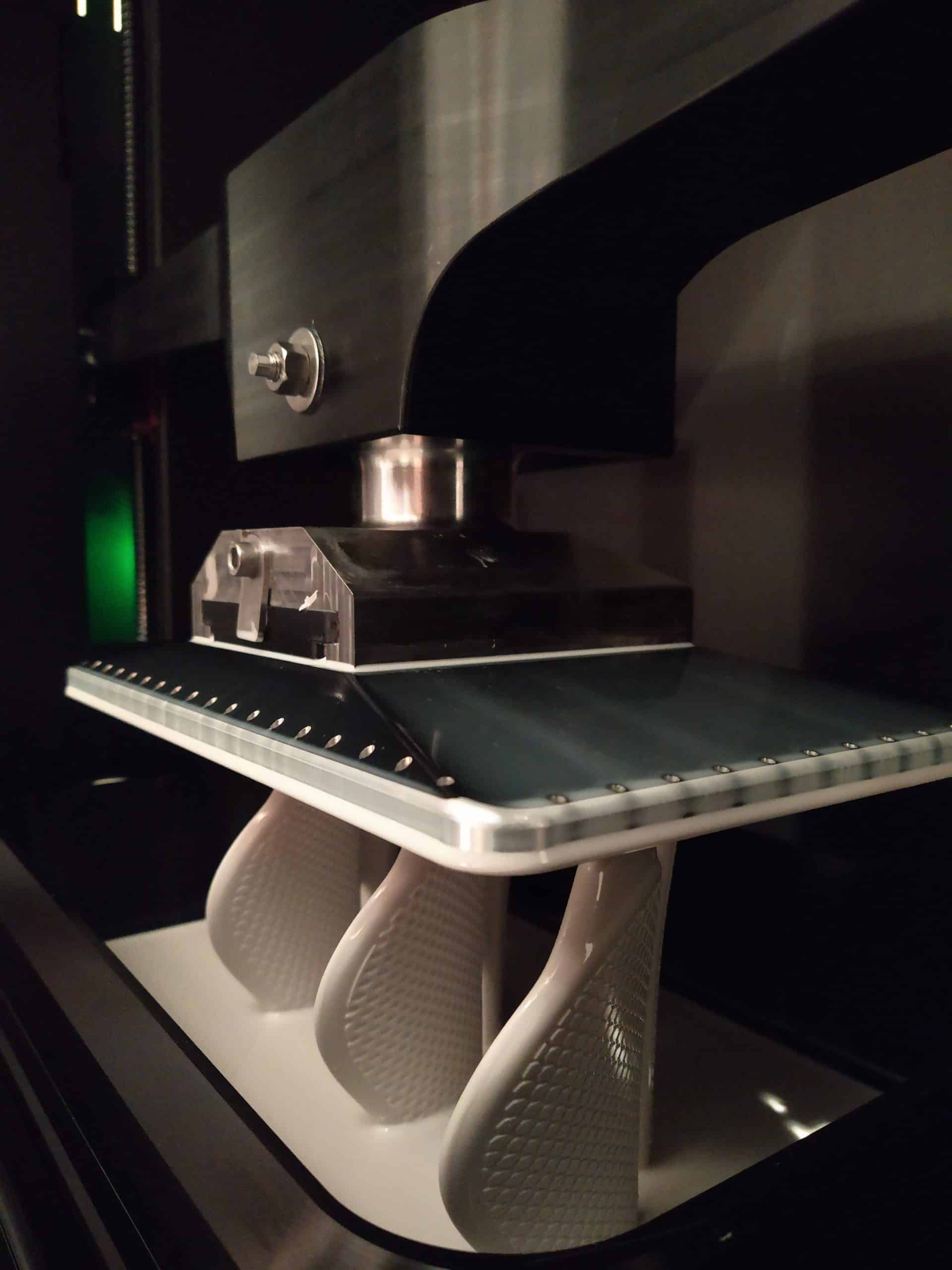 Thanks to this unique technology, the Lumia 3D printer creates high-quality parts with impressive accuracy, precision, fine feature detail, reliability, and repeatability. This unique printing process allows the user to 3D print parts at the speed of DLP/LCD while offering the surface quality and scalability of SLA, along with ultra-fine resolution, continuous printing and isotropic part performance capabilities.
"Users often have high surface finish costs," states Tummala, "but with the fine surface quality and resolution offered by HPS, they can save time and money as the 3D printed parts don't require any post-print surface finishing".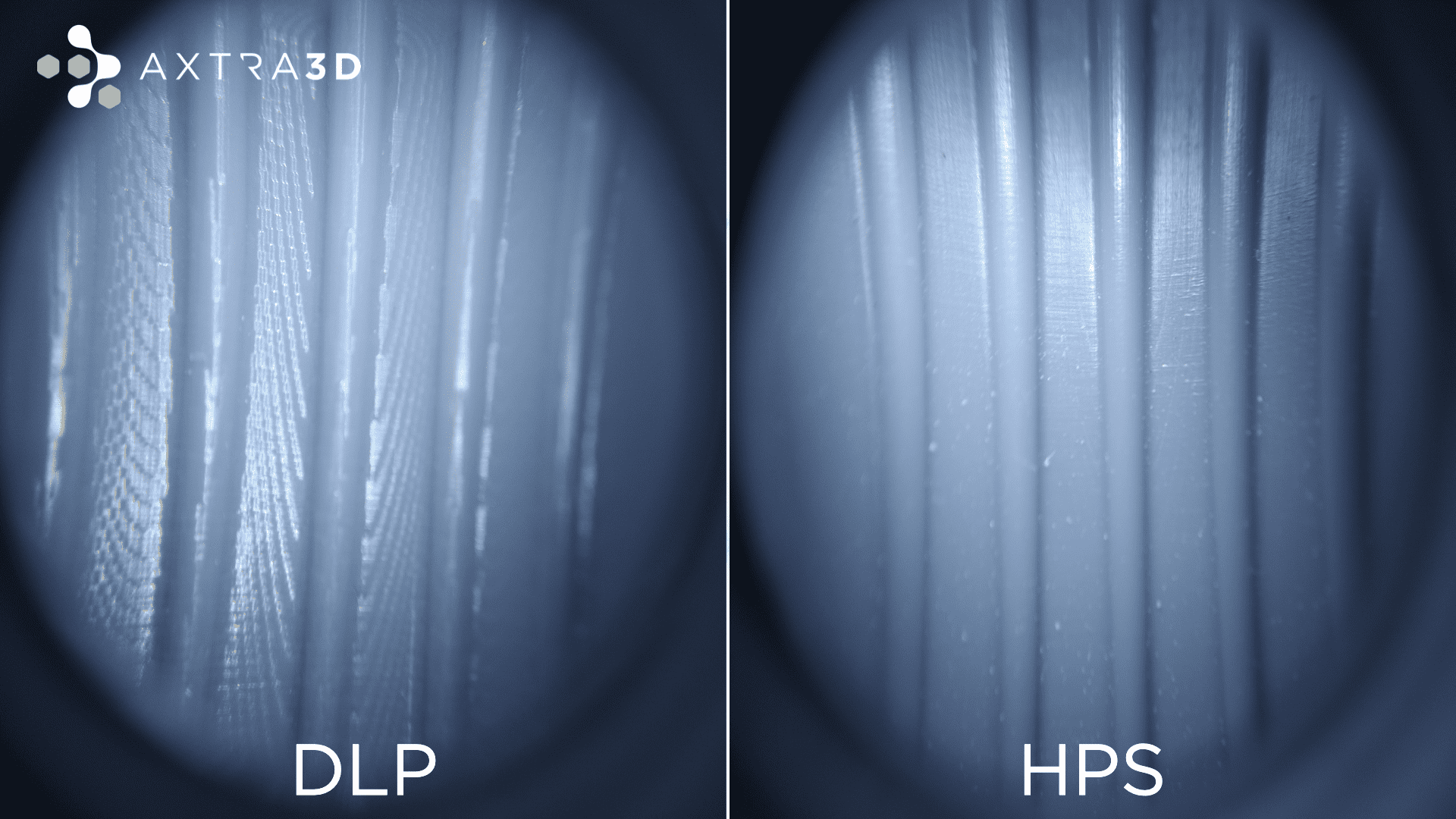 Sourcing parts with Xometry to speed up the production process
Axtra3D started working on their innovative project at the beginning of 2021 with the objective of launching their 3D printer during the Formnext forum held in November of the same year. "We thought it would take us about 18 months to complete a project like this," explains Tummala. "Thanks to the team and our partners in Europe, it only took us 9 months".
In August, the Italian team launched the first simulation of the complex optical system which was a resounding success. This breakthrough then accelerated the whole production process. "A lot of the credit goes to Xometry, as they were able to deliver about 2,000 parts in 6 weeks, an extremely demanding timeline," states Zitelli. "We have access to CNC providers in Italy, but it wouldn't have been a strategic move for our company. Working with Xometry gives us access to thousands of providers worldwide—this is the real value of our collaboration".
In order to finish the project in time for the forum, Axtra3D called on Xometry to produce every single aluminium CNC machined part used to assemble the printer, from very small components for the light system to elements for the printer's base. "We can't imagine any other partner who could have been able to deliver the parts in time to allow us to launch the product and exhibit it at Formnext," says Tummala. "
The Axtra3D team worked very closely with Liana Zedginidze of Xometry during the entire production process. "We are highly indebted to Liana for her support of our project. She was available for us round the clock and ensured that the ordered parts were produced and delivered on time," said Zitelli.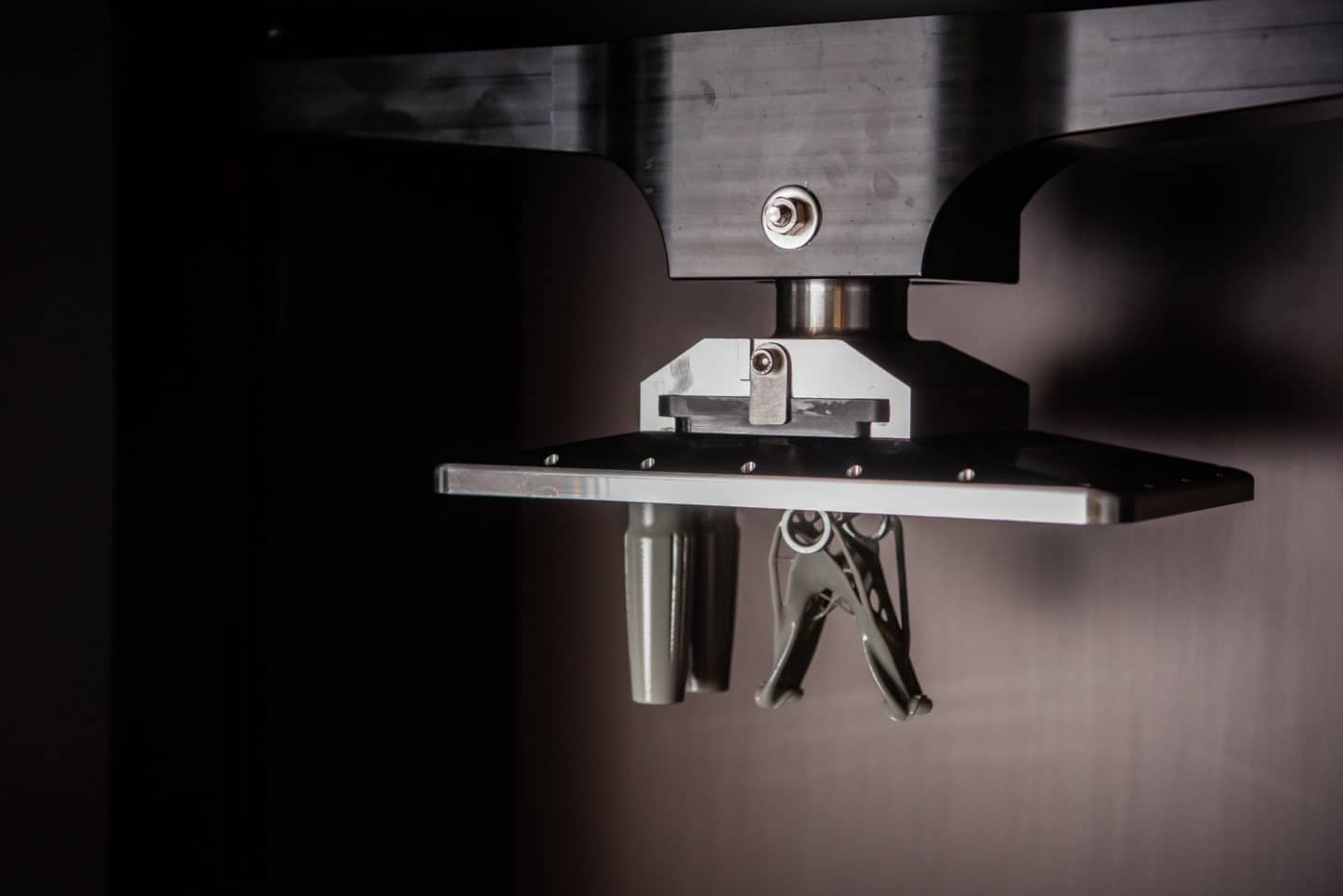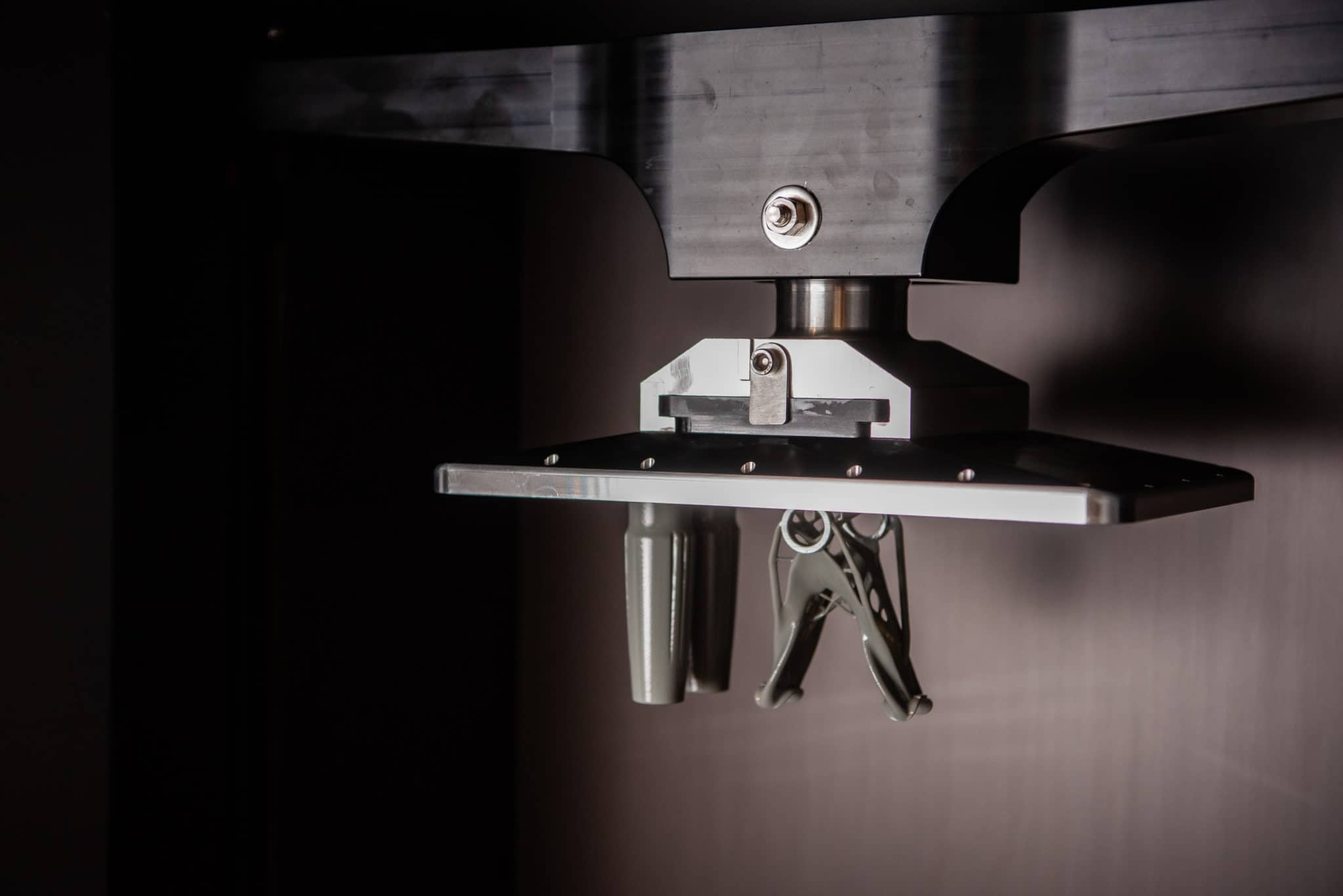 But Axtra3D doesn't intend on stopping there. Working together again with Xometry, the team plans to produce 10 beta 3D printers by June in order to launch their product on the industrial market. This beta campaign, which will be run with select partners, aims to create the best possible machine for customers.
More information
About Axtra3D
Axtra3D is a cutting-edge technology company specializing in developing advanced Additive Manufacturing solutions, involving Optoelectronics. Axtra3D is dedicated to transforming the 3D Printing industry with first-of-its-kind technology that provides solutions to the productivity and manufacturing challenges in various industry verticals; including healthcare, both medical and dental, and manufacturing of all kinds, including industrial, consumer, design, automotive, aerospace, and functional prototyping.
Learn more about Axtra3D, HPS Technology & Lumia 3D printer: https://www.axtra3d.com/  
Contact Gianni Zitelli (Italy): g.zitelli@axtra3d.com
Contact Praveen Tummala (USA): p.tummala@axtra3d.com
About Xometry
Xometry is the world's leading on-demand manufacturing platform. We offer massive network capacity, instant online quotes, and attractive pricing. Our European network of over 2,000 manufacturing facilities enables us to consistently maintain fast lead times while offering a wide range of capabilities, including CNC Machining, 3D Printing, Sheet Metal Fabrication, and Injection Moulding. Xometry works with a diverse customer base, ranging from startups to Fortune 100 companies such as BMW and Bosch.