Pembleton Motor Company was founded in 1999 by Phil Gregory, a British engineer and motorsports enthusiast. Since then, the company has produced around 500 hand-crafted cycle cars. Today, Pembleton manufactures two models: the V-Sport, a 3-wheeled car, and the brand new 4-wheeled T24.
How challenging is it to engineer and produce a car?
The Pembleton Motor Company team is small, but everyone in the team shares a passion for meticulous engineering and perfection. When Xometry asked Gregory about how challenging it is to design a brand-new hand-constructed car, he shared that designing a car isn't just a case of building a final product, there are many other factors to consider. First and foremost, a car has to work, it's got to move, it's got to turn, it's got to stop and it has to be recognisable as a car. The sheer number of unique components required to get to this stage would be enough to put most people off, let alone designing and manufacturing all of them. Then add into the equation the safety and legal requirements that each component has to go through, and finally the safety and legal requirements the final car has to meet…
This is all before considering how the car looks, how it drives, how it sounds, how it makes you feel, how it makes other people feel, on top of all the other functions a modern-day car is expected to have. And it's not just a case of ticking all these boxes, it's a case of striving for perfection in each and every aspect of the car. Now think about achieving all this while staying within budget and turning a profit for the business. Gregory says that it has been a huge engineering challenge to build their own cars, but as engineers, they thrive off these challenges and relish the opportunity to make the perfect vehicle.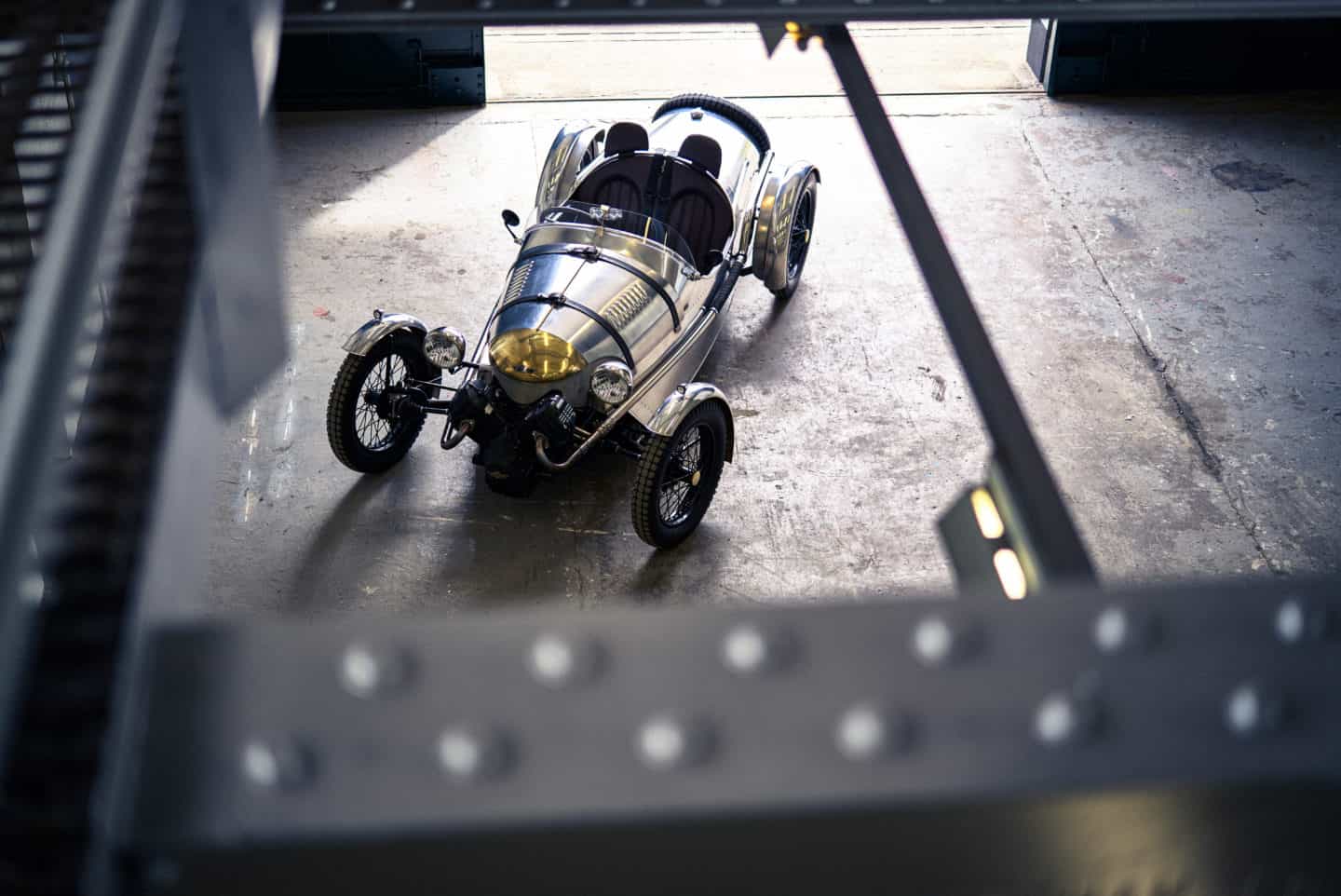 Using both custom and off-the-shelf parts to manufacture best-in-category cars
Obviously, building a car requires lots of components. Some of them could be sourced off-the-shelf by the team, but a large part of them has been designed by the company's engineers. Pembleton Motor Company prides themselves on the number of components designed and built in-house, but understands that in some cases, outsourcing manufacturing has its own benefits. If they do this, they have their own designs manufactured both locally and through production networks such as Xometry to ensure the customer gets the highest quality final product.
Gregory adds that it's important to them that they remain loyal to their company ethos that puts high quality, vintage appeal and modern tech above anything else. This means that if they decide to use any off-the-shelf component, they look for ones that have been designed and manufactured with a similar philosophy.
Sourcing both mechanically crucial and cosmetic parts via Xometry
Gregory shares that Xometry produces a wide variety of prototype and production parts for them. Everything from mechanically crucial parts such as front uprights, rear hubs, suspension pull rods, and other steering and suspension components, to more cosmetic parts such as gear levers, exhaust tips, mirror and screen mounting bosses, and everything in between. Almost everything they have produced by Xometry is CNC machined from billet material.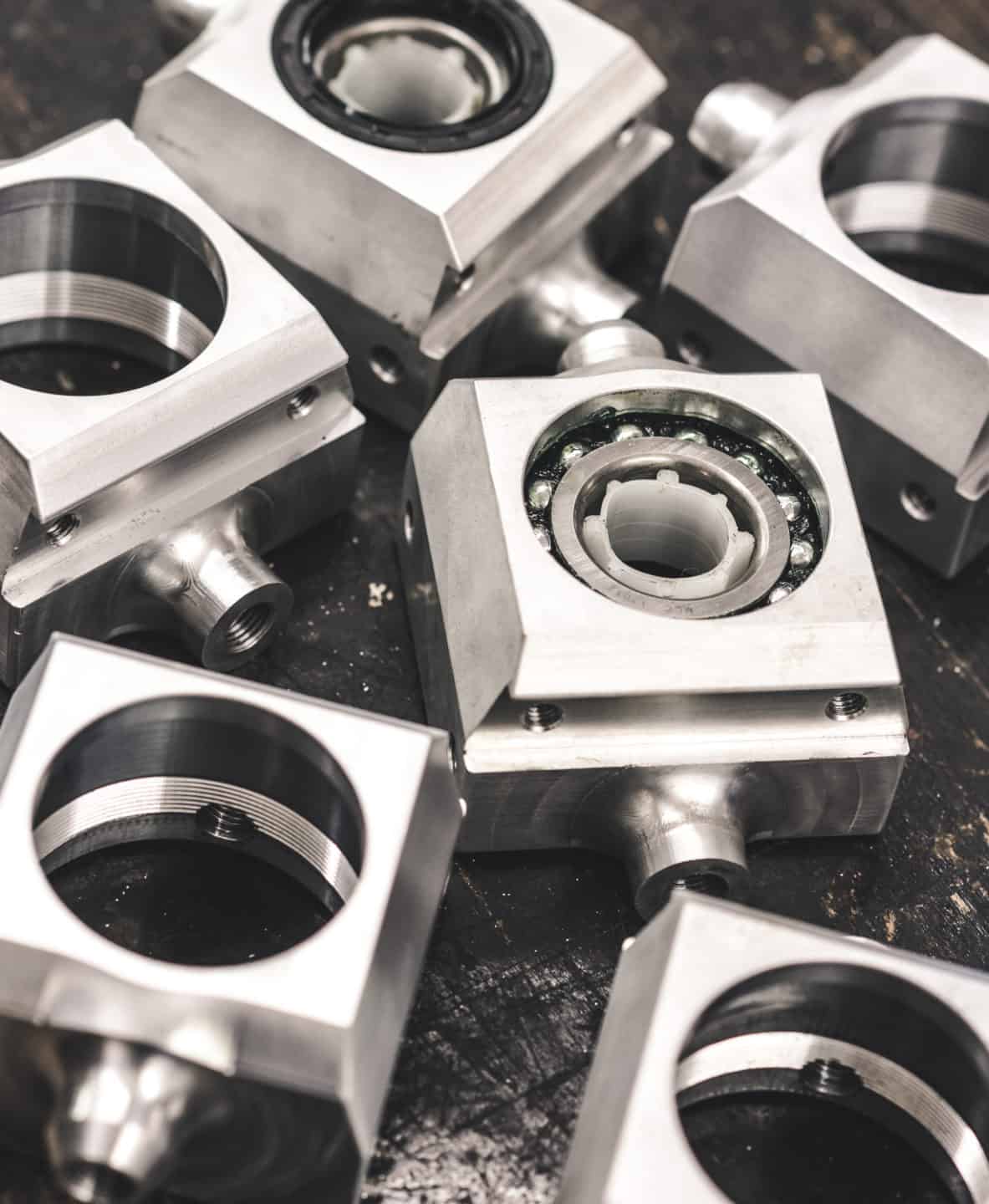 Xometry drastically reduced the time taken to finalise designs and get them through to final production
Gregory especially values that working with Xometry gives them more time to focus on what they do best: engineering and hand-constructing cars. As a close-knit team, it's important for them to be able to maximise their individual strengths. Using Xometry is an efficient way to streamline the design and manufacturing process that frees up valuable time elsewhere so they can continue to develop the product and the business.
Gregory sees huge benefit in using Xometry's Instant Quoting Engine for sourcing their components: "One of the things we love most is the instant quoting, and it's one of the things that helped us find Xometry in the first place. Prior to this, we requested all of our CNC machining quotes via email, which was often a very convoluted process that led to miscommunications on several occasions and in turn problems with manufacturing.
Instant quoting gives us the flexibility to modify quantities, processes, and materials instantly so we can find the most cost-effective approach for manufacturing at both prototype and production stage without the burden of weeks of communication through lengthy email threads. It has drastically reduced the time taken to finalise designs and get them through to final production, which is hugely beneficial for a company like ours."
Using Instant Quoting Engine at the design stage
The Pembleton Motor Company team also uses the Instant Quoting Engine very early in the design process to get rough cost estimates for components. This either prompts them to explore alternative design solutions or, more often than not, to go ahead with drafting. Further down the line, it helps streamline the final design, as the team tries to reduce the cost by limiting the processes that the component has to go through. This often results in a much cheaper, but more elegant design thanks to the instant quoting tool.
Pembleton Motor Company has used Xometry for a number of years now
Gregory genuinely enjoys working with Xometry: "Our experience with Xometry has been excellent, we've used Xometry for a number of years now and we've always found working with them to be straightforward. They're very proactive with helping find engineering and manufacturing solutions for us, as well providing very accurate lead times. On the rare occasion when there are delays, they have been very forthcoming with information and have provided possible alternatives to meet our demands".
Next big project: an electric cycle car
When commenting on the company's future plans, Gregory shared that they are currently building a purpose-built manufacturing facility. This will allow them to increase their manufacturing capabilities to meet current demand while also offering them more time and space to work on future projects and models. "With legislation in the UK dictating that all new petrol vehicles will be phased out by 2030, we will inevitably have to develop an electric Pembleton in the not-so-distant future. An electric model will pose a new set of challenges for us; vintage styling, lightness and handcrafted are not often attributes we associate with electric vehicles, but we look forward to tackling these challenges head on and putting our unique mark on the electric future".