One year ago Xometry entered the European market through the acquisition of Shift. It has been an exciting year for the whole team that has yielded amazing results: the number of our active monthly customers grew tenfold.
We would like to thank the whole team, our great manufacturing partners and our customers for joining us on this journey. We keep on developing and are getting better every day.
In this update we would like to recap the major milestones that Xometry Europe has achieved.
January
Additive manufacturing offers great production possibilities — that's why the first thing we did this year was launching 3D printing services. The two technologies that we started working with were SLS and MJF.
February
In February our IT and Product teams released the Xometry Instant Quoting Engine℠. From that moment, our customers started benefiting from instant quotes for CNC machining, sheet metal, and 3D printing. Thanks to the Engine, we started growing faster!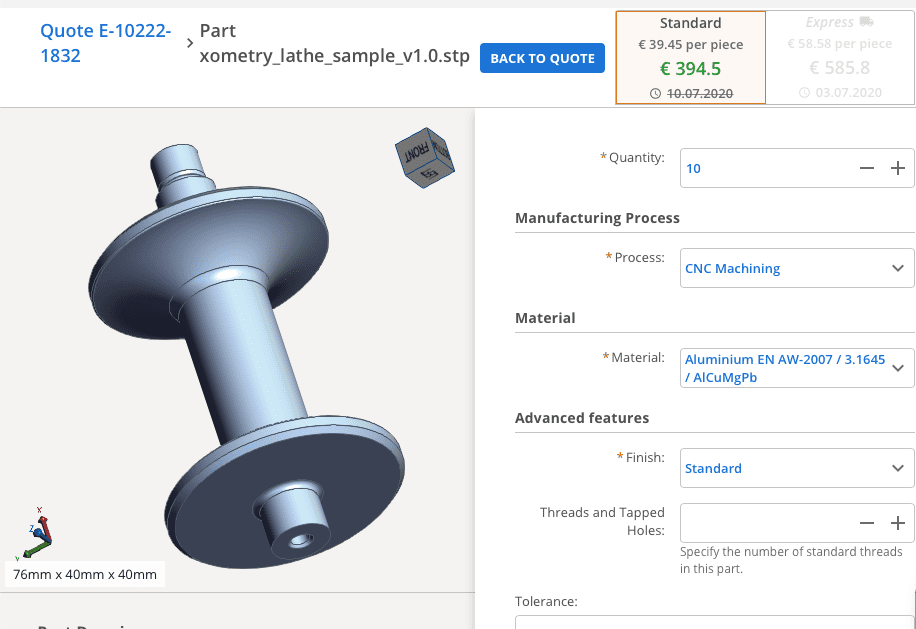 March
After a little more than a month of successfully delivering SLS and MJF 3D printed parts to our customers, we extended our offering with FDM and SLA 3D printing.
April
It was clear that sometimes parts need to be produced and delivered in a matter of days, not weeks. By April, our operations and supply management teams had everything prepared to launch express manufacturing and voila: from April 3D prints became available in as little as 3 business days and CNC and sheet metal parts in just 10 days.
May
By May our supply management team increased our European network to over 1500 manufacturing partners all across Europe. All of our partners go through a careful vetting process that assures the quality of parts that we deliver to our customers.
Our ordering process became even easier as we launched PayPal, SEPA, Giro and Sofort payment options. A few months have passed and we can see that it was a great decision: more and more customers now enjoy ordering parts using the same payment methods that they use in their day-to-day life.
In May we were happy to announce a permanent discount program for students and researchers. We appreciate what academia does for the development of technologies and products so that's why universities and research centres can order prototypes and serial parts from us with a 7% discount.
June
June saw the results of the marketing and IT team's hard work: we launched an updated website that reflects Xometry's desired global design and user-experience.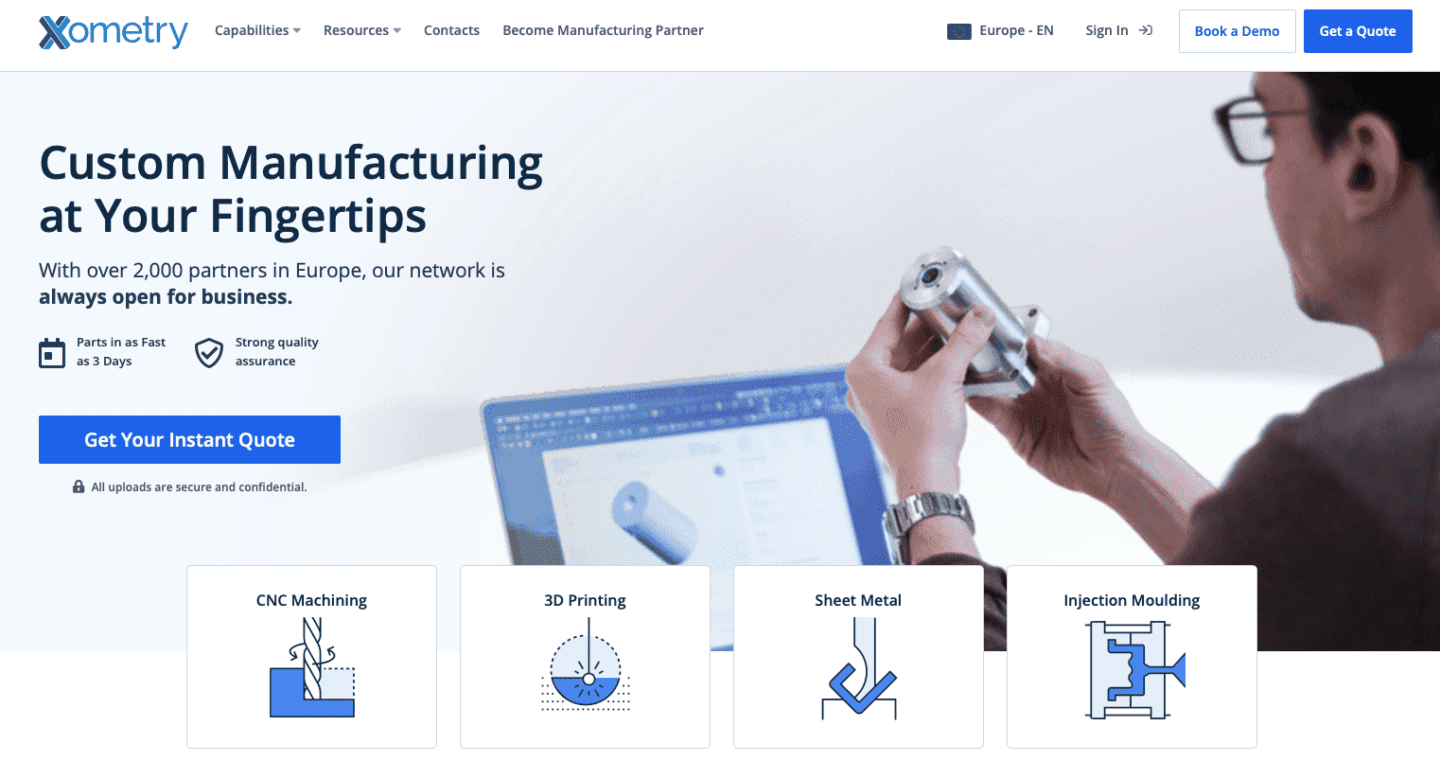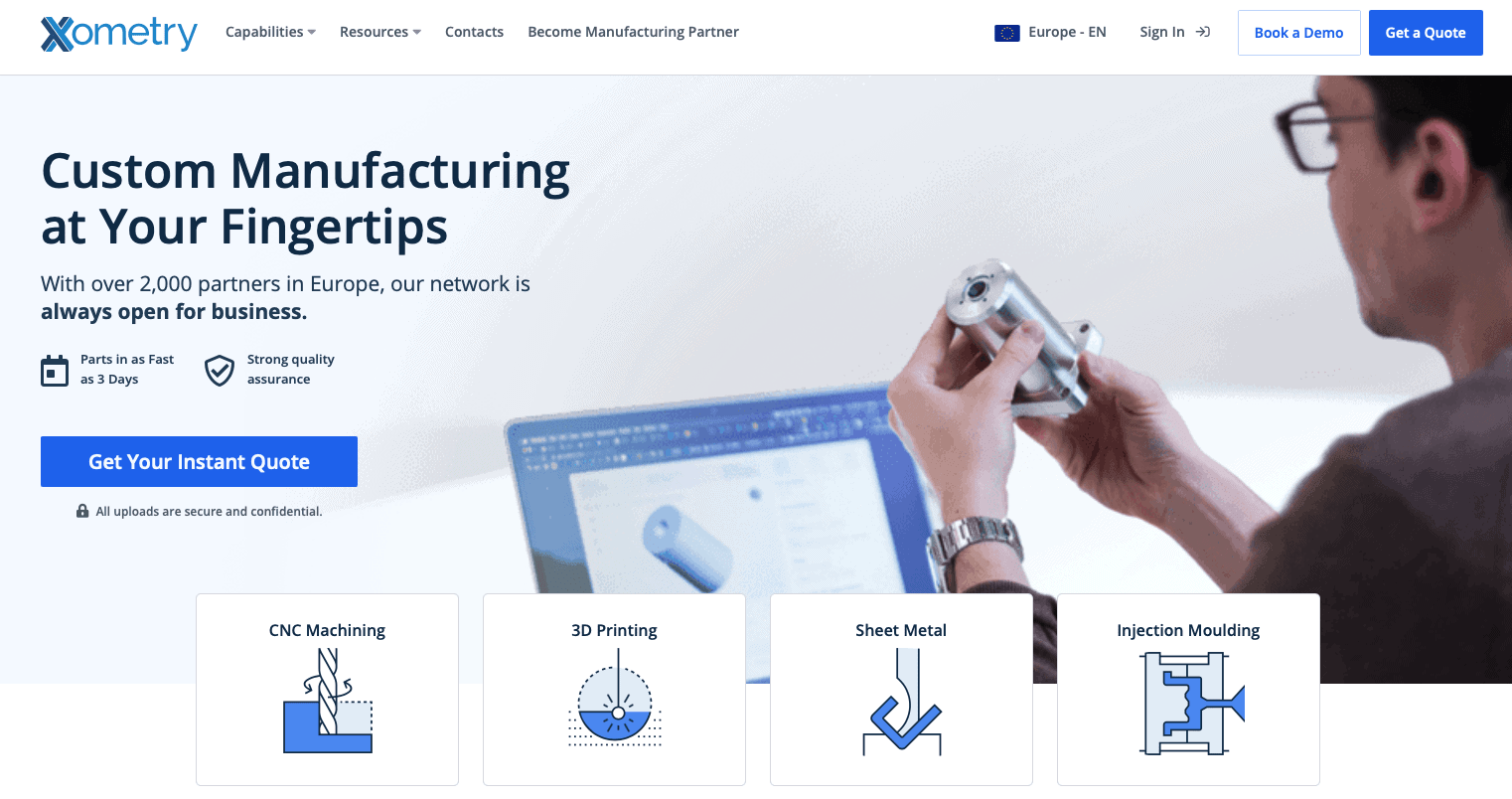 July
The time came for more advanced 3D printing technologies and we launched Carbon DLS 3D printing (CLIP), which is known for its ability to program lattices and produce previously unattainable designs and parts with exceptional durability, resolution and surface finish.
August
Our manufacturing network continued to grow and in August we reached 2000 manufacturing partners. We're proud to have the largest production network in the world that allows us to be flexible, fast and offer rare custom manufacturing options!
September
We extended our 3D offering again and added metal 3D printing (DMLS) to our portfolio. Thanks to this technology, you can get metal parts in very complex forms that cannot be manufactured using traditional subtractive methods like CNC turning or milling.
In September Xometry also raised a 75M Series E investment to support our global ambitions of continuing to revolutionize the manufacturing industry on our way to our IPO in a few years!
October
Xometry is your one-stop shop for on-demand manufacturing so that's why we added another technology to meet the needs of large serial production of polymer parts – Injection Moulding. Now you can grow your products and business with us and get parts from Xometry at any product cycle: from prototyping to high production volumes.
November
In November, we realised that our monthly customer base grew over tenfold compared to the previous year!
Conclusion
As you can see, it was a great year and our number of active customers proves that. We're very excited about the year ahead: we have big plans to add more technologies and materials, introduce shorter lead times, deliver a better customer experience, and lots of other exciting things.
Stay tuned, follow us at: