Sometimes it is important to create and release products quickly just as the market emerges. That is exactly what Nyckle Sijtsma did, launching a bike mount for Apple AirTag in just two weeks after Apple's Keynote where AirTag was presented.
We talked with Nyckle from New Things Lab about how he created his bike mount using Xometry's on-demand manufacturing services – and his passion for bringing new products to life.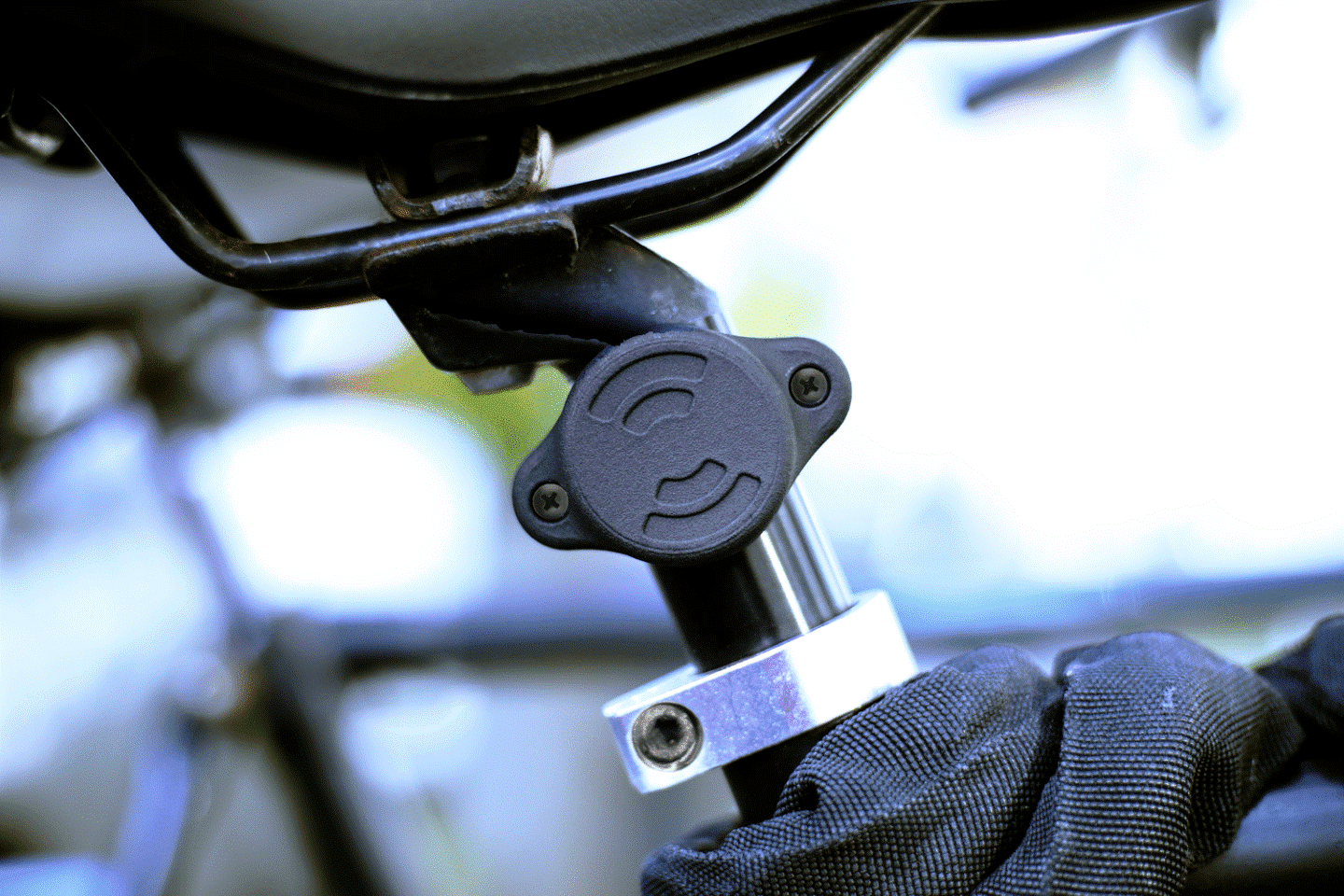 Attaching an AirTag to a bike
X: Nyckle, how did you come up with the idea to create a bike mount for the AirTag?
N: As a bike lover, when I watched the Apple Keynote I thought – stop, they mention that AirTag can be used to track your bike but they do not offer an accessory to do that… I immediately got really excited about this idea – AirTag seems to be a perfect solution for tracking your bike when it is lost or stolen.
X: Right, great idea. You seem to be a genuine bike-lover!
N: Yes, I am – it's actually already our second product for bikes. The first one was LITTA, a set of solar-powered bike lights.
The bike mount was ready with the 4th design iteration
X: So, what did you start with?
N: I immediately downloaded the CAD model for AirTag to check its measurements. Then I went into my neighbourhood and measured a few dozen bike saddle shafts to see if it was a good idea to mount it under the seat. I realised that there are lots of variations in the shaft diameters. Basically, the idea was that it should be not easily noticeable, adaptable to mount on different shafts, and durable to prevent it from breaking. At the same time it should be quite easy to use so that people can quickly mount it by themselves.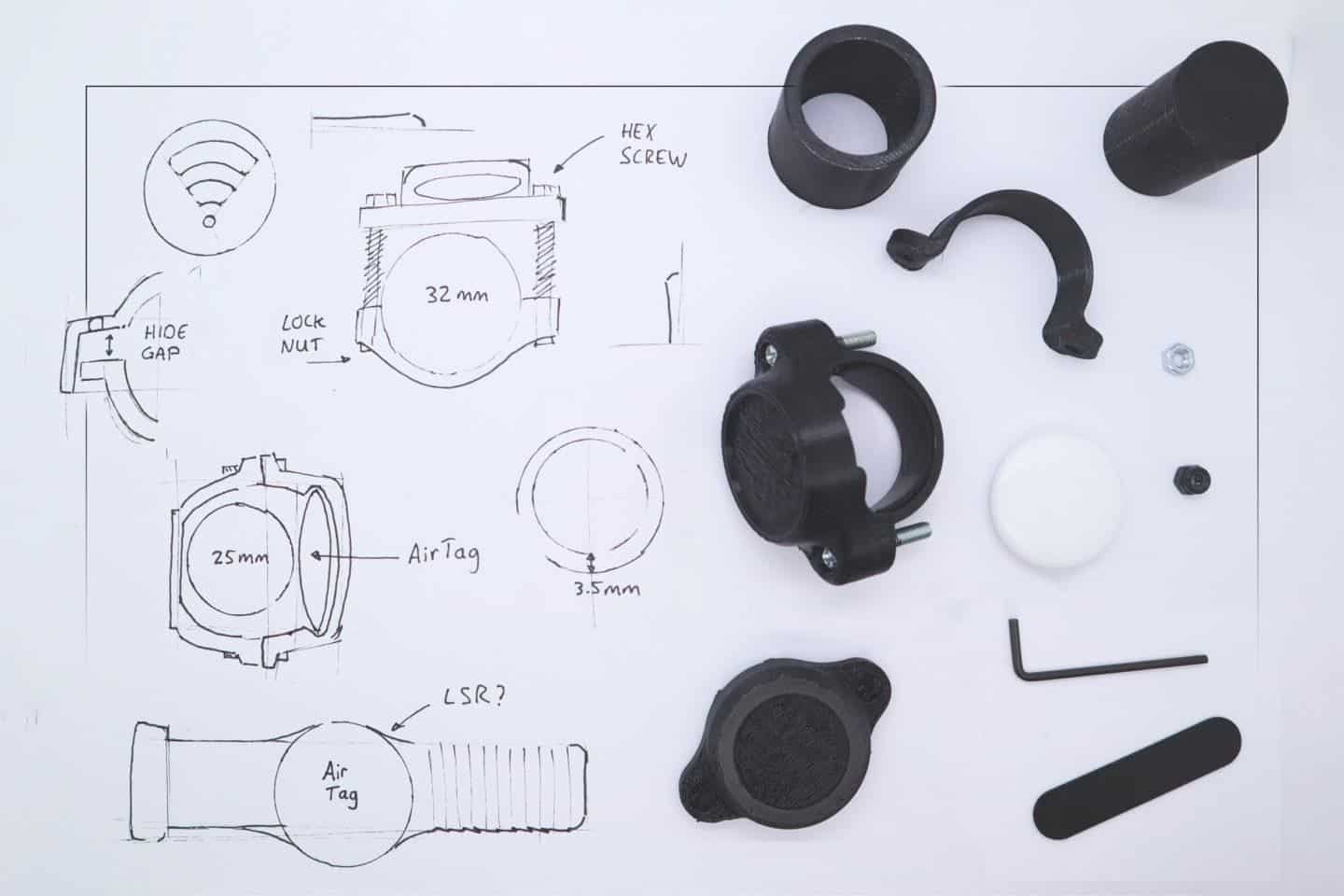 After the research process – and making idea sketches on how to make it adaptable to multiple seatposts – I quickly started up the CAD software, modeled the first design and printed it with my own FDM 3D printer in PETG to check how it sits on a shaft and identify its flaws.
X: But for your final product you chose Multi Jet Fusion 3D printing in PA12, right?
N: Exactly, to be honest – I am a big fan of MJF. When I held MJF prints in my hand for the first time, I was really impressed with the quality. And they really nailed the cost aspect at scale. The quality is very similar to injection molded Nylon parts, while the lead-time for those is much longer, so in my case MJF is a perfect fit. I really like the precision at scale – with MJF you won't get any surprises – all parts will be precise.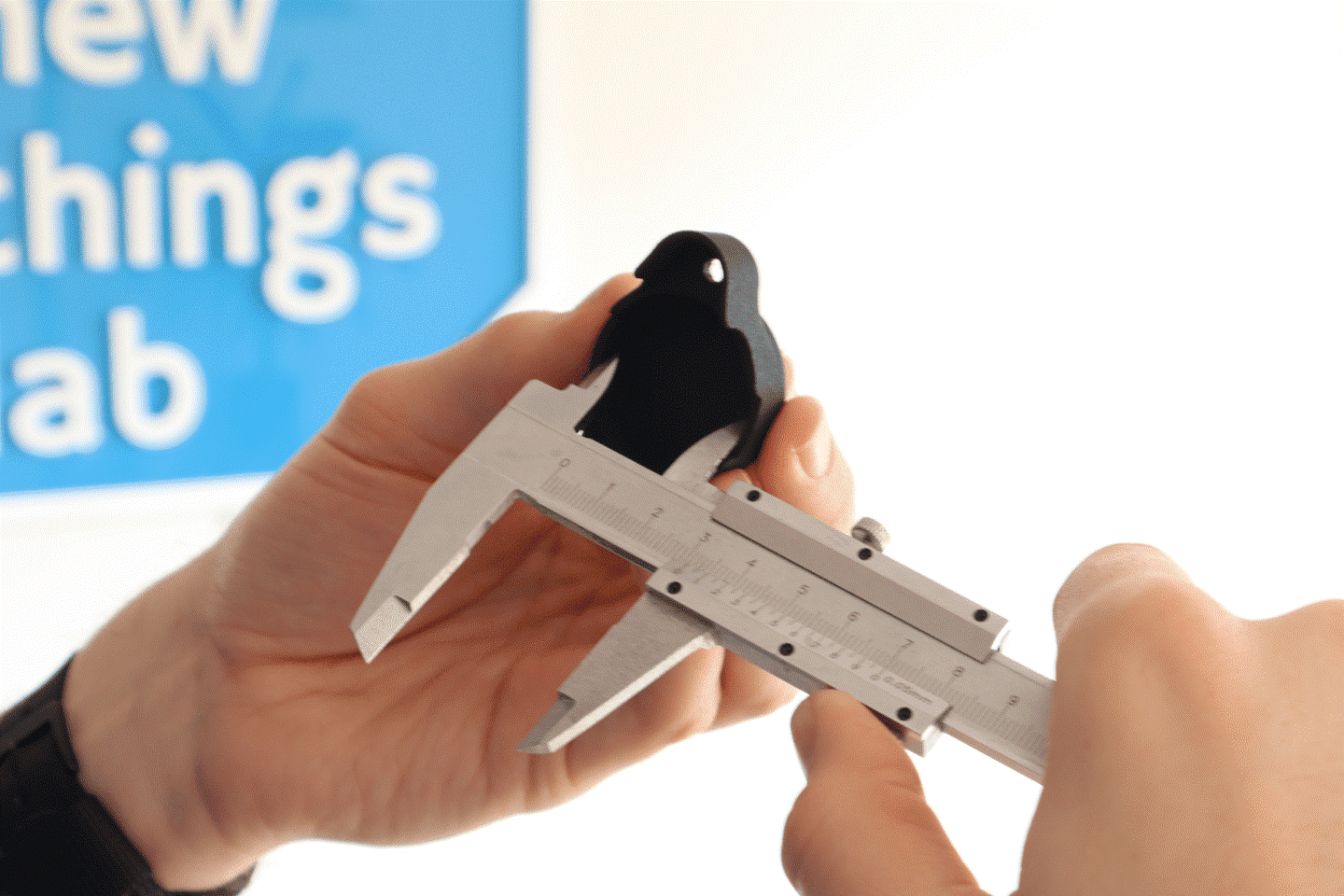 About the material selection – I did consider possible alternatives, for example, it's quite popular to use rubber-based cases for this type of thing, but a bike mount is in a harsh environment, so I arrived at PA12.
X: How many design iterations did you make before you ordered the final one at Xometry?
N: We are actually at Version 4 now, but I started ordering at V.3 with you guys.
Fast delivery from Xometry and immediate product launch
X: How was your order experience with Xometry?
N: It's not the first time that I ordered from Xometry and I am always happy with your services. You can get parts quite fast at reasonable costs. That's what I needed with this project. I think I got my parts within about a week and in the meantime I got everything else ready, like renders and marketing materials to prepare for the launch.
On the same day the first parts arrived, I checked them and they were perfect! Then I filmed the video to announce the product launch.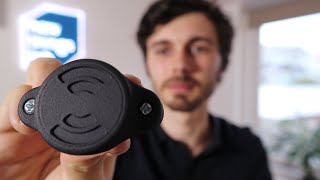 X: Great to hear that!
N: Exactly!
"More pre-orders than I expected"
X: Did you get many pre-orders after the launch?
N: Yes, so many. Many more that I expected to be honest: from the UK, Denmark, Germany, The Netherlands, Belgium, Austria, Switzerland, Italy, Spain and even Australia. I really loved how it organically spread across different channels and Apple fan forums after I released the product launch video on LinkedIn.
X: Amazing! So, Xometry was the perfect partner for you here, helping you launch the product quickly thanks to its on-demand production services.
N: Absolutely, we're happy to work with you.
X: It's our pleasure. Good luck with your product!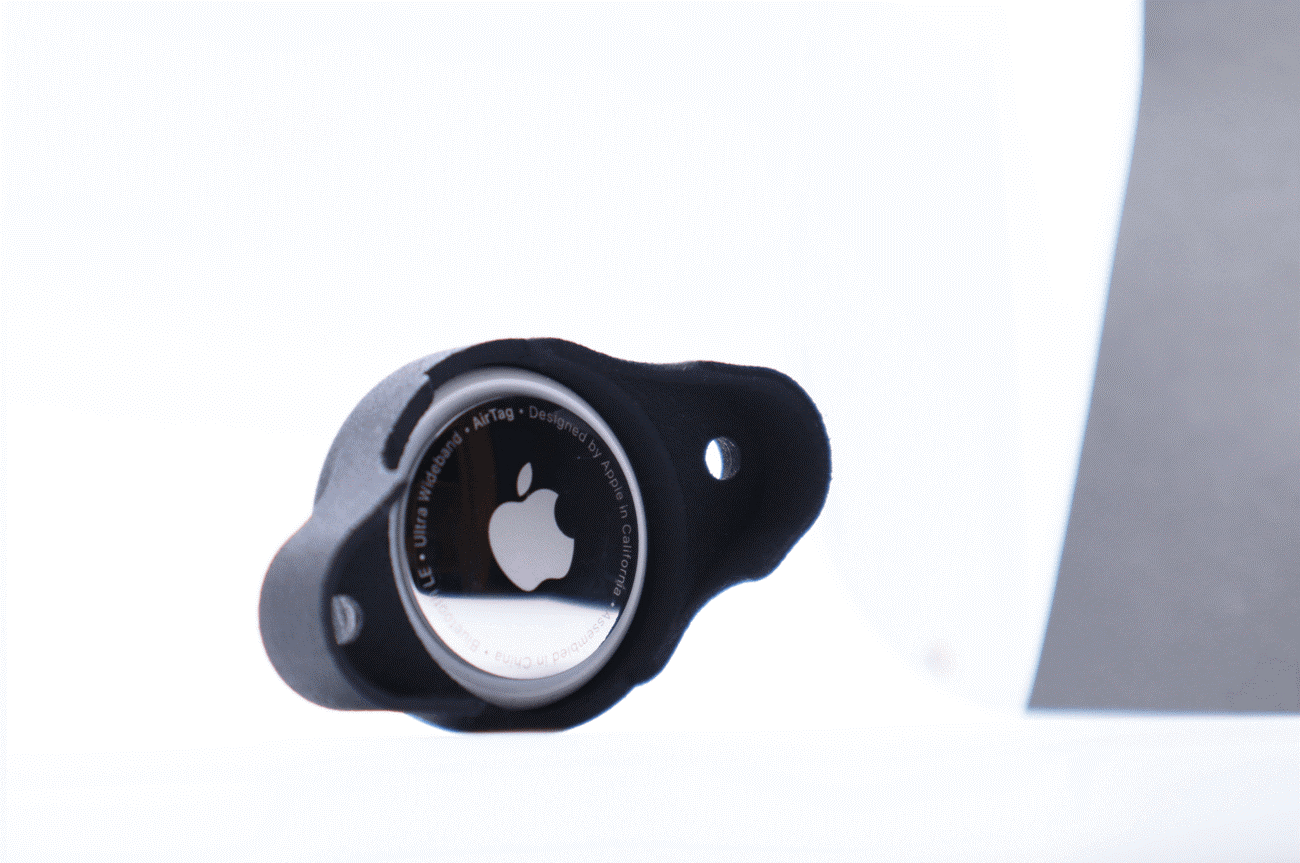 More information
About New Things Lab
New Things Lab is a Dutch design agency founded by Nyckle Sijtsma. The Delft-based company aims to create unique and original products that make people smile. Expertise areas are new concept development, rapid prototyping and design for manufacturing. If you need help with developing a product idea: New Things Lab is open to collaborating.
Learn more about Nyckle's bike mount for AirTag and order it at: https://www.getnewthings.com/airtag-bike/
Get in touch with Nyckle Sijtsma: https://www.linkedin.com/in/nyckle/
About Xometry
Xometry is the world's leading on-demand manufacturing platform. We offer massive capacity, instant online quotes, and attractive pricing. Our European network of over 2,000 manufacturing facilities enables us to maintain consistently fast lead times while offering a broad array of capabilities, including CNC Machining, 3D Printing, Sheet Metal Fabrication, and Injection Moulding. Xometry works with a diverse customer base, ranging from startups to Fortune 100 companies such as BMW or Bosch.