We spoke to Christian Hornschuch, Product Owner Electrical Integration at Sono Motors, about how they are pioneering the market of solar electric vehicles, about their newest Sion, and how they use the power of on-demand manufacturing to facilitate the sourcing of mechanical components.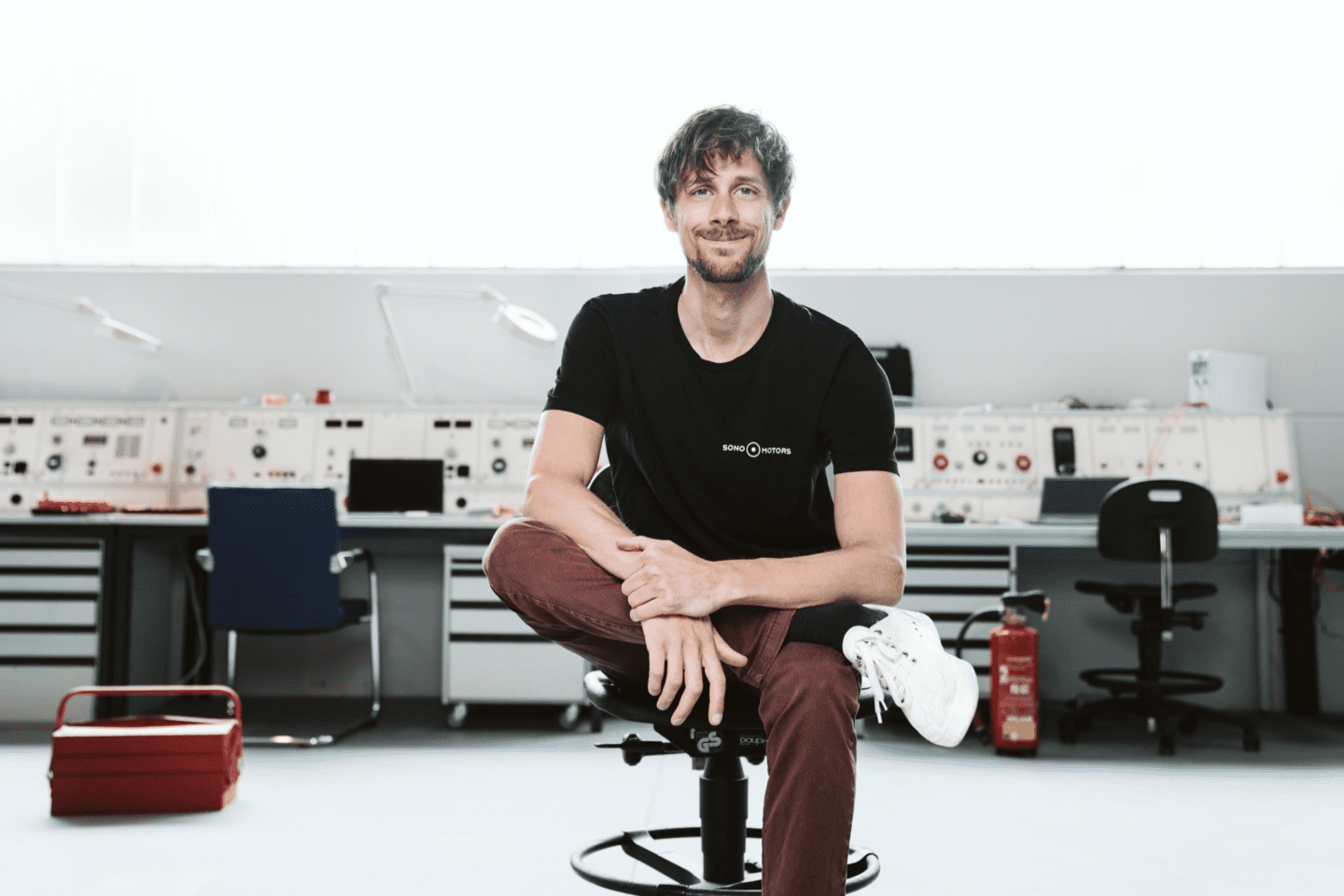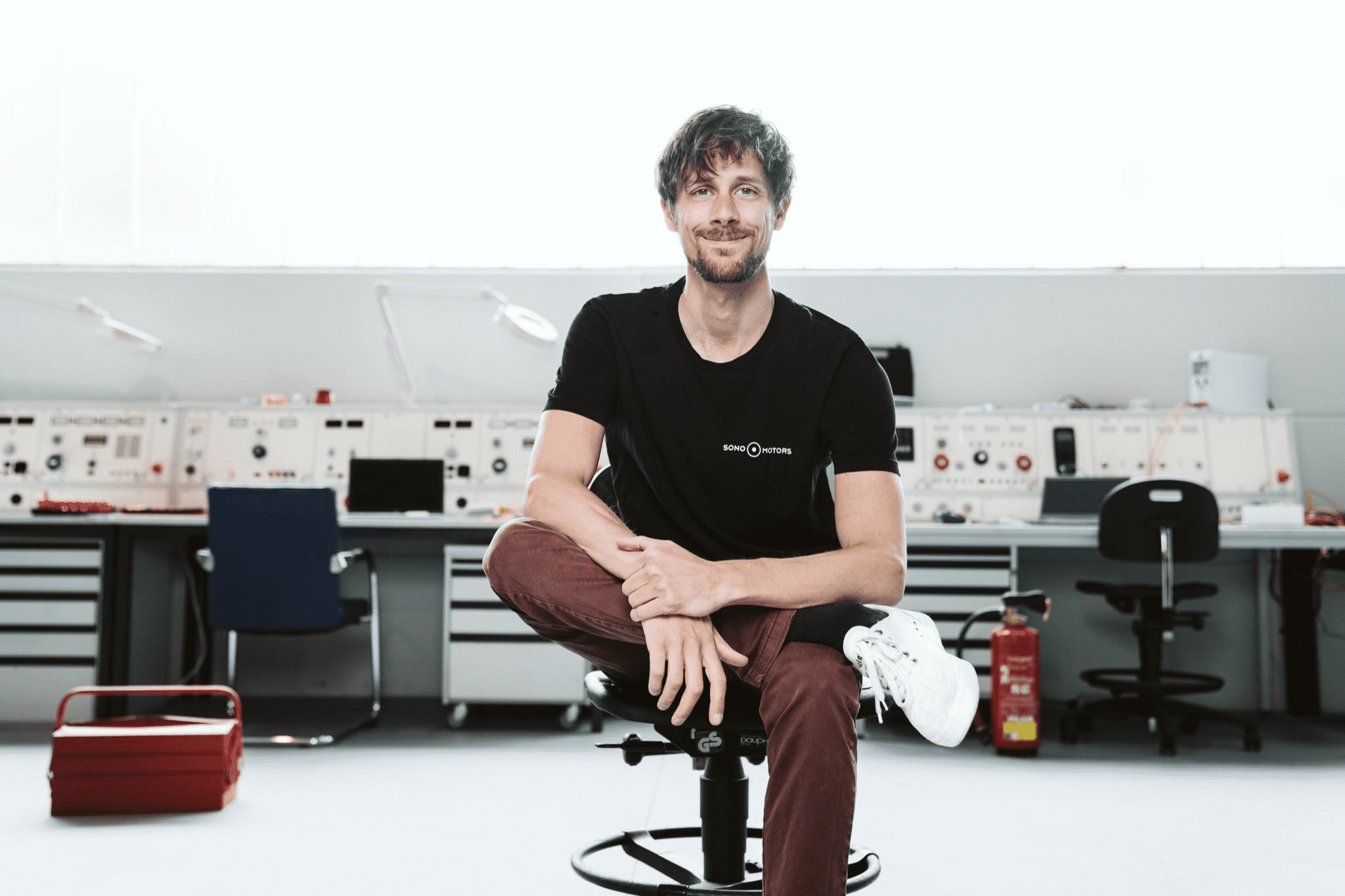 From a pre-prototype garage model to a presentation-ready prototype
Christian Hornschuch, Product Owner Electrical Integration at Sono Motors: In 2012, founders Laurin Hahn and Jona Christians began to develop an alternative to conventional combustion vehicles after seeing the need for change in the automotive industry towards cleaner and greener substitutes that would enable a world without fossil fuels. The pre-prototype model they developed made its debut just over 3 years later.
Xometry: In 2016, Sono Motors was officially established as a company to create the first two prototypes within just 7 months. What was it like?
CH: We worked with well-known partners to produce two prototypes that were later used for over 13,000 test drives. The prototype designs themselves also incorporated suggestions and wishes from our Community to make it a truly innovative and cost-effective car for everyday use.
X: What were the main challenges at that point?
CH: At the time, a solar-electric vehicle was a completely new concept that had never been executed before. We had to find an innovative solution that made solar cells flexible enough to be integrated onto curved surfaces. We wanted to enable this technology to be integrated into the entire body of the car, as well as for it to be lightweight and cost-effective. This meant we needed to create our own solution. Today, we use a robust polymer as a carrier material into which the monocrystalline solar cells are seamlessly integrated using an injection molding process.
X: When did the first public presentation happen?
CH: In July 2017, we presented the Sion to the world. Almost 700 supporters from our Community, as well as guests from politics, the media, and industry, joined us for the event. International media reports jump-started preorders, which soared unimaginably the same evening.
X: Regarding the 13,000 test drives in 2017 and 2018: what was the initial feedback from drivers? Did you make substantial adjustments to the design at this stage?
CH: The feedback was very positive. People were enthusiastic about the potential of the Sion, and we received a lot of valuable feedback, which we incorporated into the pre-series version. For example, we included additional rear-side windows to ensure optimal all-round visibility.
X: How big was your team at that point?
CH: At the time that our first prototype was built, the team was very much in its infancy, with around 30 members. When you compare it with now that the team is over 250-strong, it is quite amazing what we managed to achieve with so few people.
CES presentation and the latest Sion version
X: After the Round C investment, the car was updated and presented at the CES in 2021: Is this the latest version? How many design iterations did the car undergo during these 5 years?
CH: Between 2016 and 2021, a few concept iterations were done, each time with increasing maturity and levels of internal development detail. We will be launching our third-generation prototype in the coming year, 2022.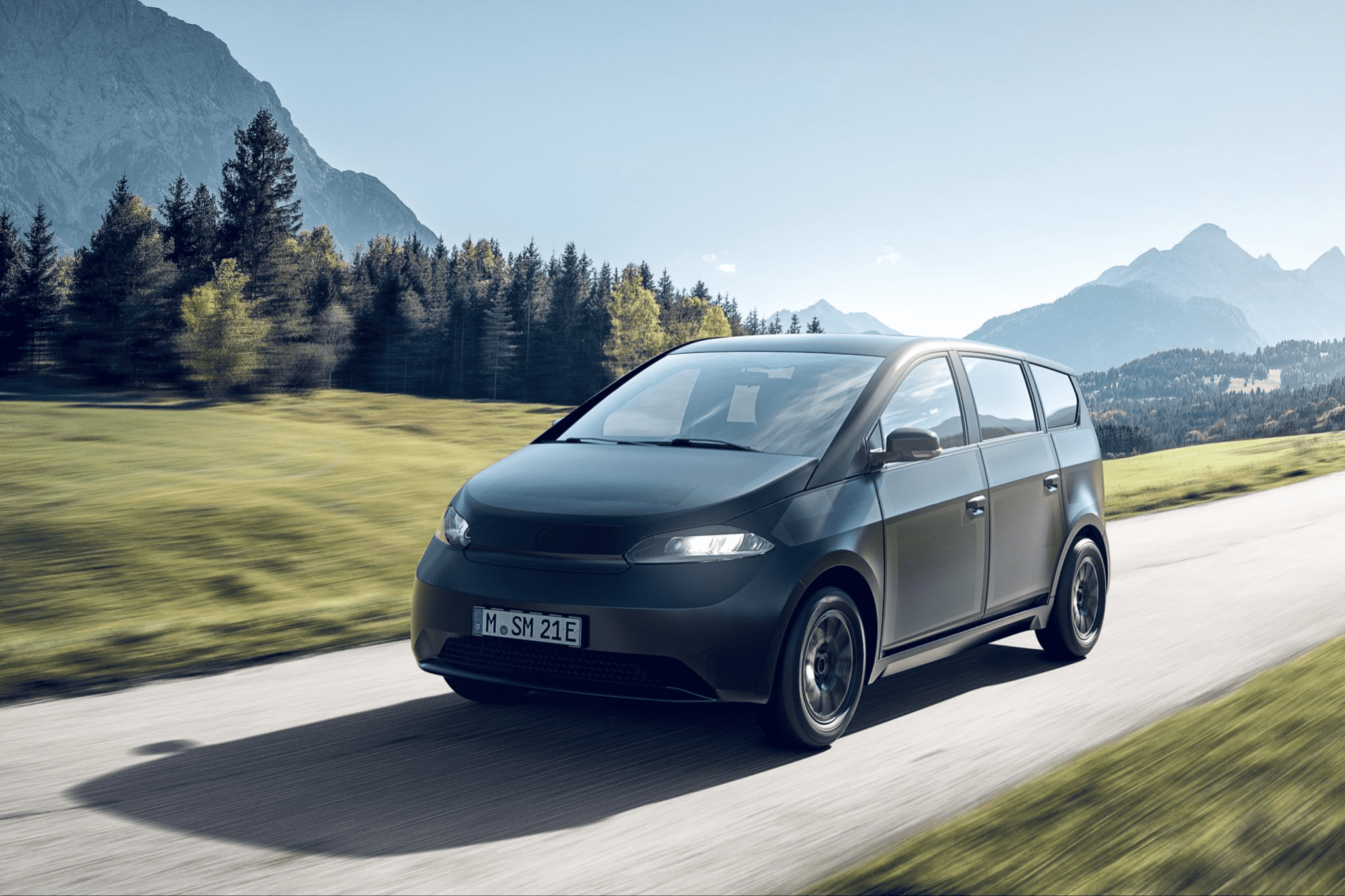 X: It's not a classic car with a combustion engine, and it relies heavily on electronic components. Can you please share the most important electronic components the car has?
CH: The Sion is a state-of-the-art EV. It comes with an LFP battery with a capacity of 54 kWh. Additionally, we have an inverter, electric motor, onboard charger (OBC), as well as sensors and actuators, control units, displays, connectivity modules, and central computers. These make our car accessible and comfortable for both use and sharing. A key part of the Sion is also the so-called MCU, a device that allows the PV module embedded body to recharge the HV battery without being connected to a charging station or wallbox.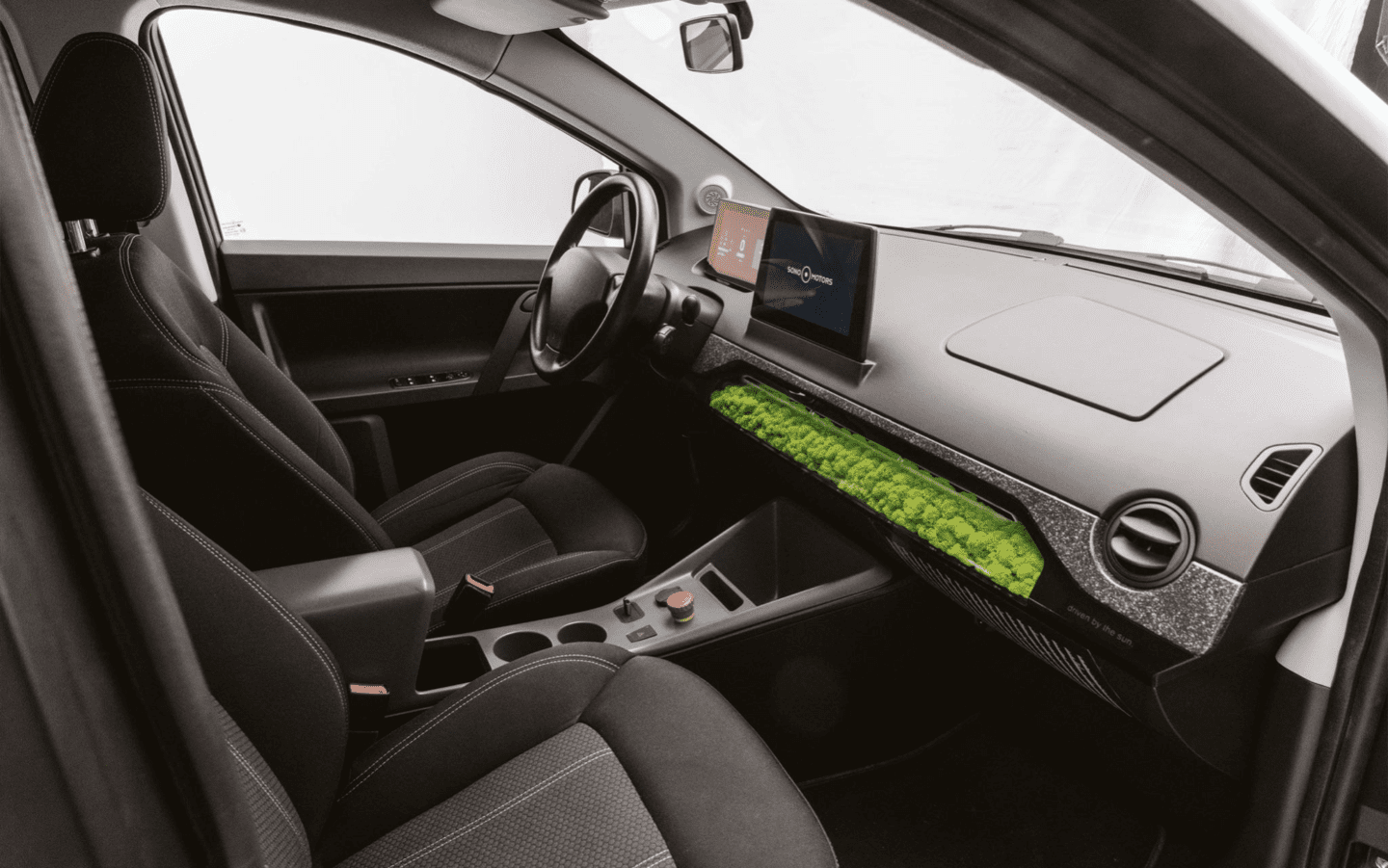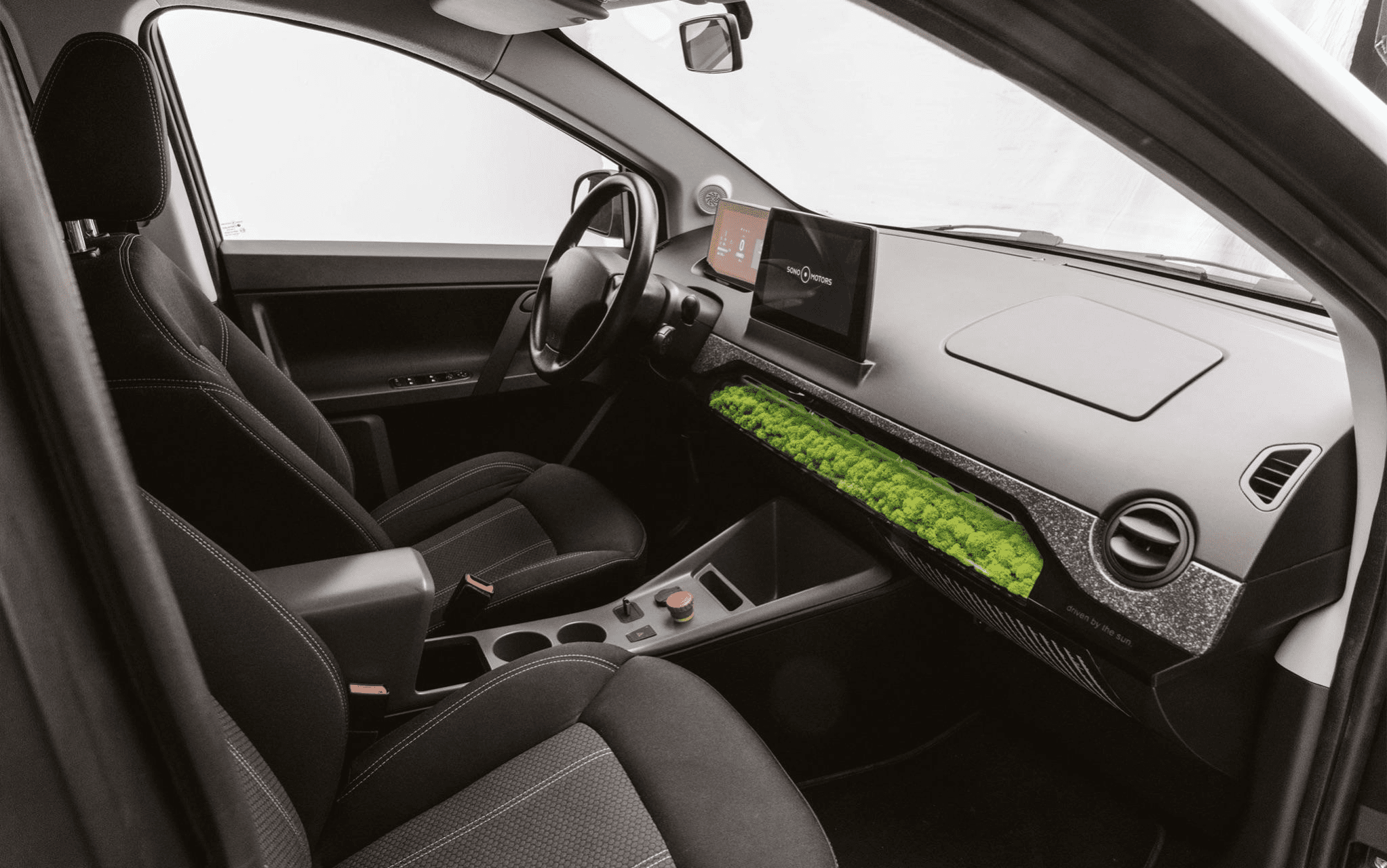 X: Were you hit by the disruptions in the supply chain of electronic components?
CH: Being still in the prototype phase, we were only slightly affected, as was the entire automotive sector. However, we have been able to find alternatives or workarounds.
X: How much will the car charge in a conventional parking spot in front of a house?
CH: We expect the Sion to generate an average of 112 km per week in normal weather conditions in a city like Munich via the integrated solar panels and on a long and sunny day in the summer, up to 35 km per day.
Sourcing mechanical components via Xometry's on-demand manufacturing platform
X: What challenges did you encounter when sourcing mechanical, custom components?
CH: Long lead times and high costs. Most order books would have been full for weeks, so manufacturers could not react on short notice.
X: At what point did you discover Xometry as the place to source mechanical parts?
CH: A little over a year ago, in 2020, when we focused on reaching the maximum output of our solar panels.
X: How do you like the concept of on-demand manufacturing?
CH: It provides the flexibility our progressive – and highly dynamic – development teams need and ensures keeping our projects on time and budget.
X: What's your experience with Xometry been like? Do you use the Instant Quote Engine?
CH: Xometry has provided us with great support in the CNC manufacturing of our MCU prototype enclosures, for both very small and medium-sized batches. We use the Instant Quote Engine to get a first impression of costs and delivery lead time. Afterwards, Xometry's customer support also ensures the right high-quality parts are delivered to the right location in record times on a very direct and personal basis.
In November 2021, Sono Motors became a publicly-traded company
X: How did your IPO go?
CH: We have now taken a big step closer to delivering the Sion to our Community and realizing our mission to equip every vehicle with solar cells.
X: What are your plans? When are you going to release the serial model?
CH: We plan pre-series vehicles that will be used for type approval and process assurance in production. The first Sion is expected to roll off the assembly line in 2023.
X: What's next? Will the car be available in most European countries to order?
CH: We have over 16,000 preorders on the Sion, which have been predominantly placed in Germany and the DACH (Germany, Austria, and Switzerland) region. The company is, however, also registering increasing numbers from other – mainly European – countries.
Learn more about Sono Motors: www.sonomotors.com