Industry: Healthcare
Manufacturing process used: CNC machining
Challenge: To produce small, high-precision parts for medical purposes
Solution: Producing high-quality parts using Xometry's Instant Quoting Engine and vetted manufacturing network
—
Andrea Fabbri, Project Manager of Italian company MDG Engineering, has two flags hanging proudly in his office: the European flag and the American flag. This is because the medtech startup, which specialises in medical devices for digestive endoscopy, has managed in just a few years to build a solid international reputation and partner with large multinationals.
MDG Engineering is an innovative startup that was established in 2019 as a subsidiary of the Medical Devices Group.
When Fabbri started at the company, they thought of creating a startup dedicated to producing medical devices – particularly related to digestive endoscopy – that they did not have internally. The aim was to produce medical devices to reprocess and store endoscopic probes.
The sector is full of challenges and opportunities, says Fabbri: "There are perhaps only 5–6 companies specializing in this area worldwide, so there are very few designers for this type of equipment. We are talking about a very high-tech and niche market, which requires great attention to detail and versatility to respond to customer needs."
The Italian startup's innovative approach resulted in it becoming a partner of Ecolab, a global leader in the production of chemicals and water treatment. Today they provide the American company with different solutions for disinfection, washing and storage of endoscopes to complete their range.
Innovation in healthcare: products and services for sanitisation
MDG Engineering has developed an extensive portfolio of products and services for hospitals, nursing homes and healthcare professionals.
"Our core business is designing and producing medical devices, especially those related to digestive endoscopy and environmental sanitisation. Alongside these products, which we say are in our DNA, we also design and manufacture other patented instruments for nursing homes and hospitals, such as serving trolleys."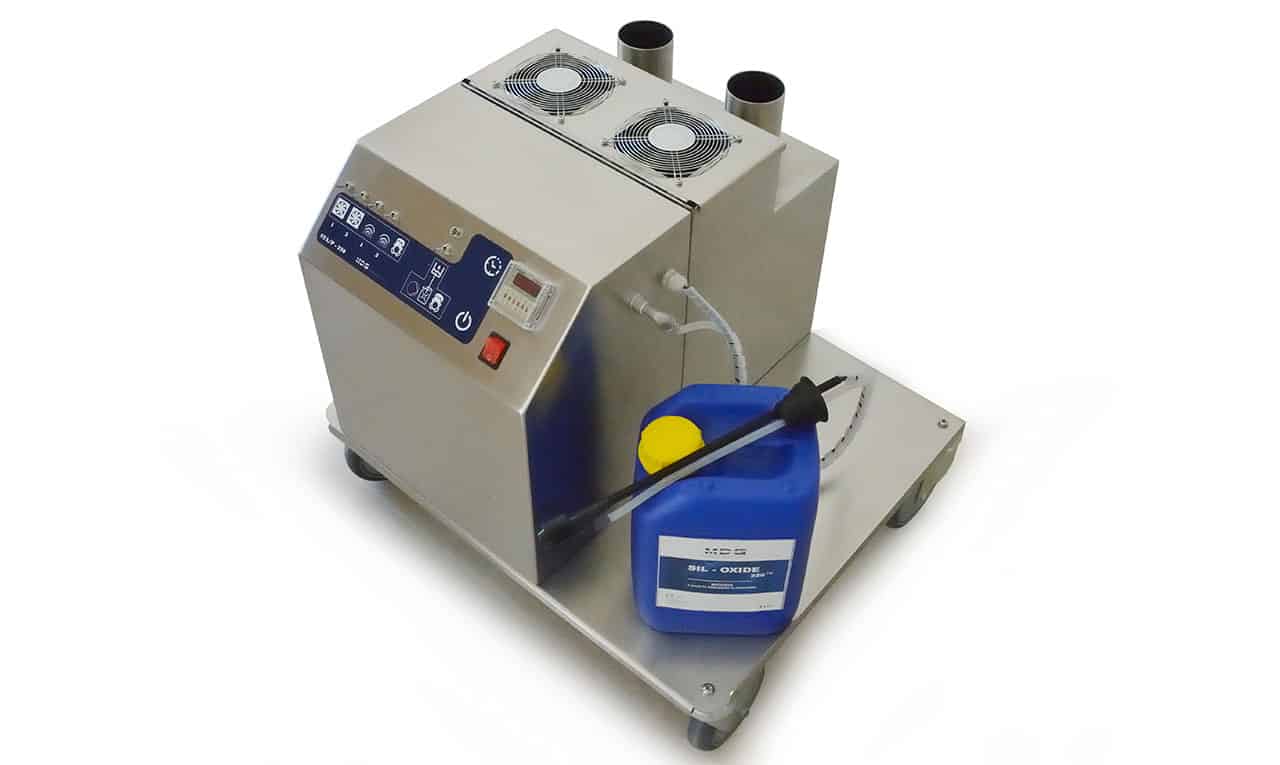 In addition, the company developed and patented an innovative solution during the coronavirus pandemic: "In the middle of the pandemic, we developed an ultrasonic environmental sanitiser, the only one in Italy to be certified as a Class I medical device. By atomising hydrogen peroxide, it can eliminate up to 1 million Covid colonies in seconds. The University of Padua through its Microbiology analysis laboratory has confirmed and certified the virucidal activity of the device".
A patented medical device for the safety and comfort of healthcare workers
One of the products that the company is most proud of is a pump that supports the manual pre-washing of flexible endoscopes. "This is a pioneering product that MDG developed, we can say that we created the market. It may seem like a small innovation but it has a really big impact. Until now, endoscopes were washed entirely by hand, creating major problems for operators not only in terms of time but also in terms of exposure to viruses and bacteria," states Fabbri.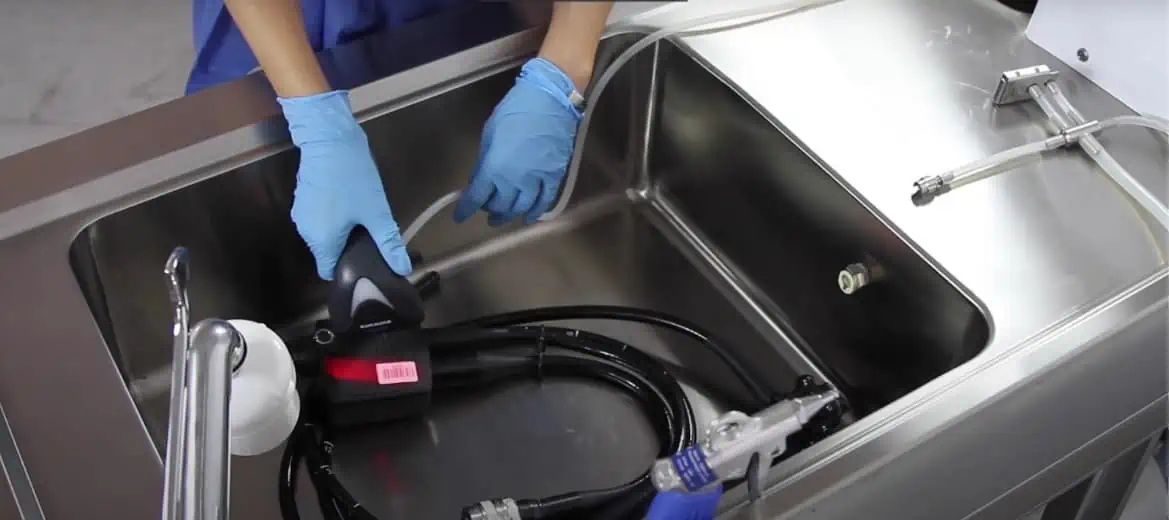 He adds: "Combined with a specific sink, our product enables automatic dosing of water and chemicals, and results in less fatigue for the operators. You can also perform tests on the endoscope itself to make sure it is fully functional".
Sourcing small, high-quality parts using Xometry
Understandably, there are strict manufacturing requirements for medical devices to ensure the safety of the consumers. For example, MDG products must comply with ISO 13485:2016.
"We have always had problems finding partners capable of producing very small parts while maintaining high standards of precision and finish," says Fabbri. "While surfing the Internet, we came across Xometry, so we decided to begin the collaboration with a test, starting immediately with our most difficult product to make!"
And the results were more than satisfactory: "I must say that we got on very well. All the parts are individually packaged (which is quite rare in our sector), with good finishing and great technical support (in fact, I complimented Xometry's technicians) and, above all, with excellent delivery times".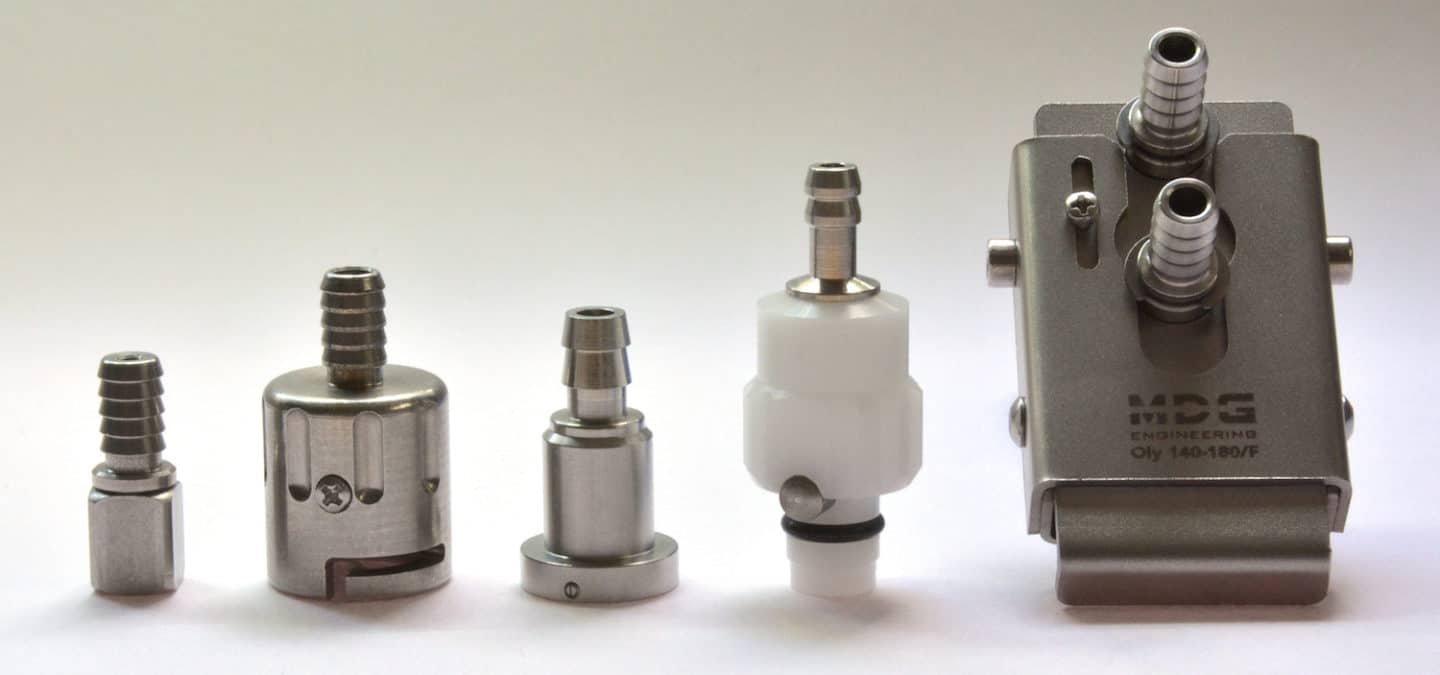 "After this test, we decided to use Xometry's CNC machining services to produce several stainless steel, plastic and nylon parts, like joints, valves and rings. Recently, we have also started working with Xometry for small sheet metal projects, which have been very good value for money".
The future of medtech: New customised medical devices
When asked about the future of MDG Engineering, Fabbri has very clear ideas: "At the moment, we are working on four new projects, including a ventilated chemical storage cabinet. The challenge is to reduce consumption in hospitals and to customise the size according to the available space.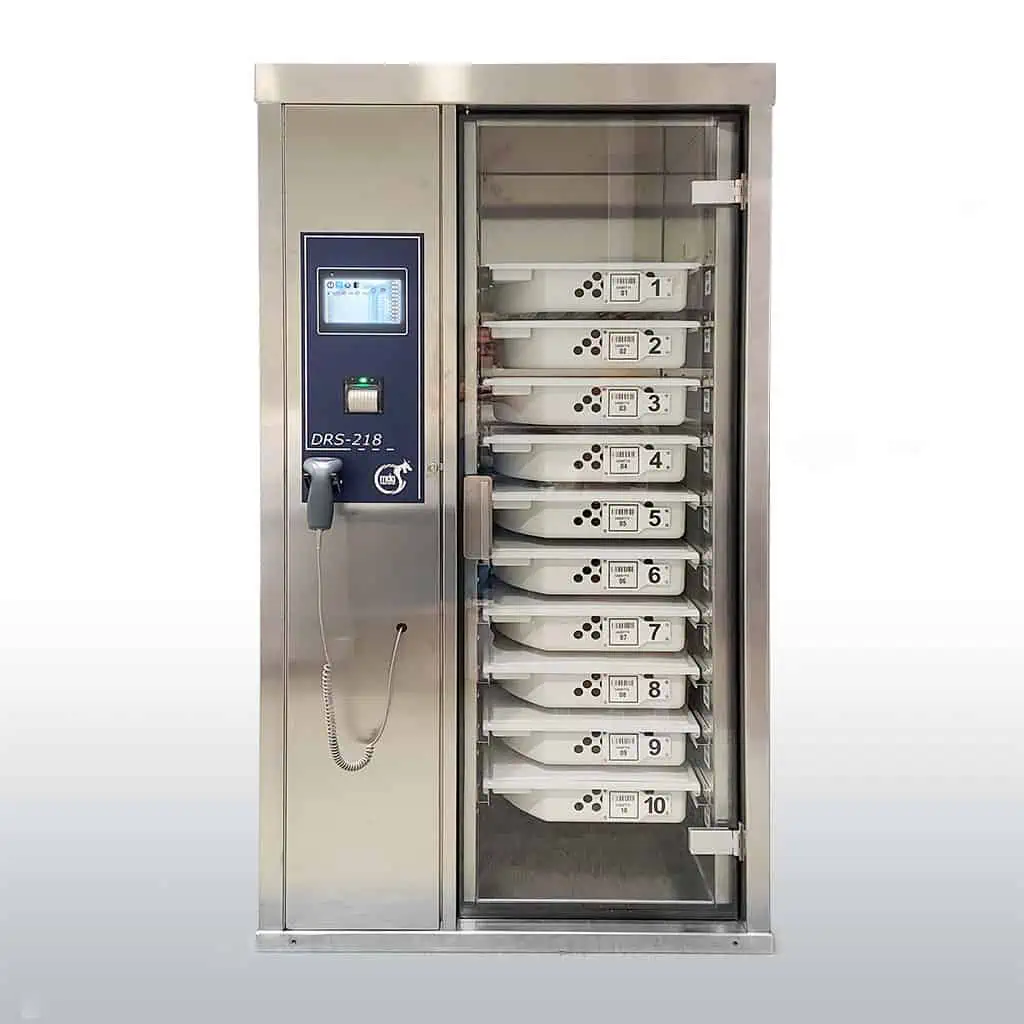 Another challenge will be obtaining Class II certification for digestive endoscopy medical devices, which is a major economic investment to complete our range.
Since many of the parts we will need will be custom-made, we will definitely be asking Xometry to support us again".
About MDG Engineering
MDG Engineering S.r.l. was established in 2019 as a subsidiary of Medical Devices Group S.r.l. The company specialises in designing and producing innovative, high-tech medical devices and equipment, with a keen focus on endoscopy systems.
Website: https://www.mdg-engineering.it/
Contact: info@mdg-engineering.com