ConnectomX was founded in Oxford in 2018 by two scientists, Stuart Searle and Cheng Cheng. Since then, the company has been designing and recently began manufacturing a scientific electronic device called an ultramicrotome. By installing the device inside the vacuum chamber of a scanning electron microscope, users can capture volume images of biological or other material samples. In 2021, the company started selling and distributing its katana microtomes, mainly serving companies and organisations carrying out research in biology and material science.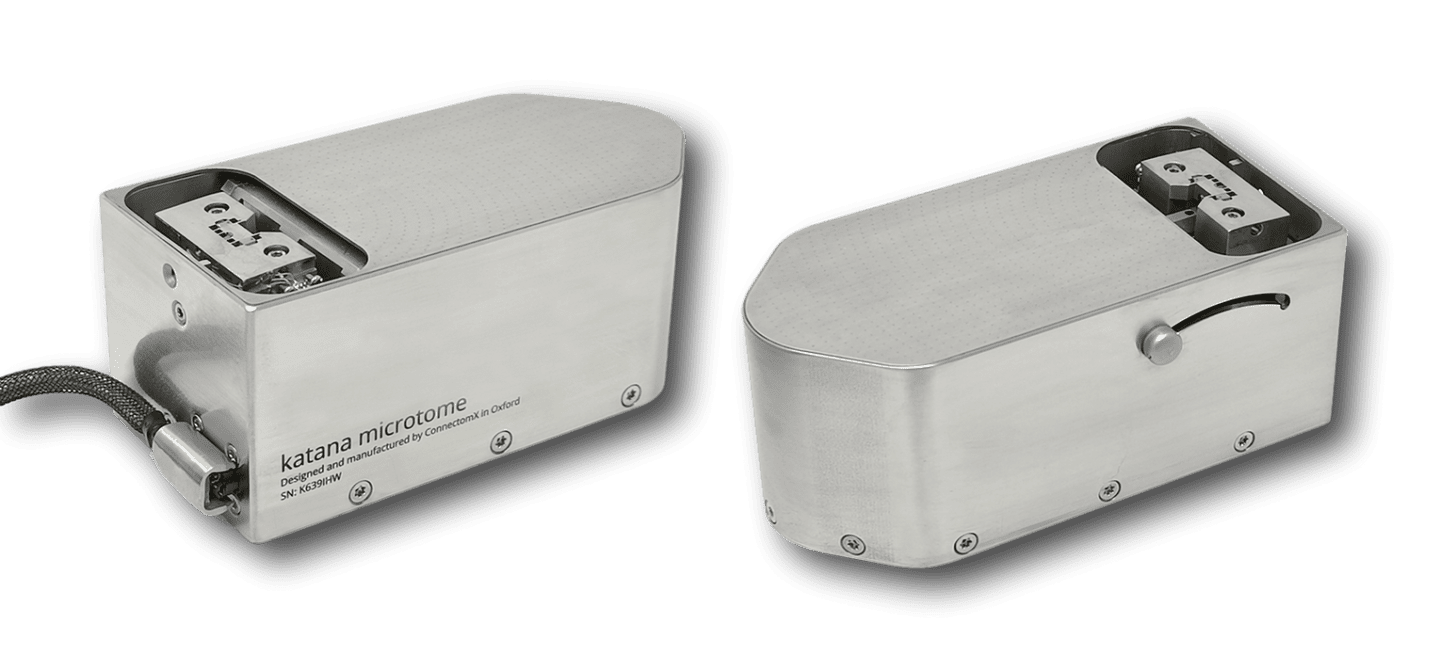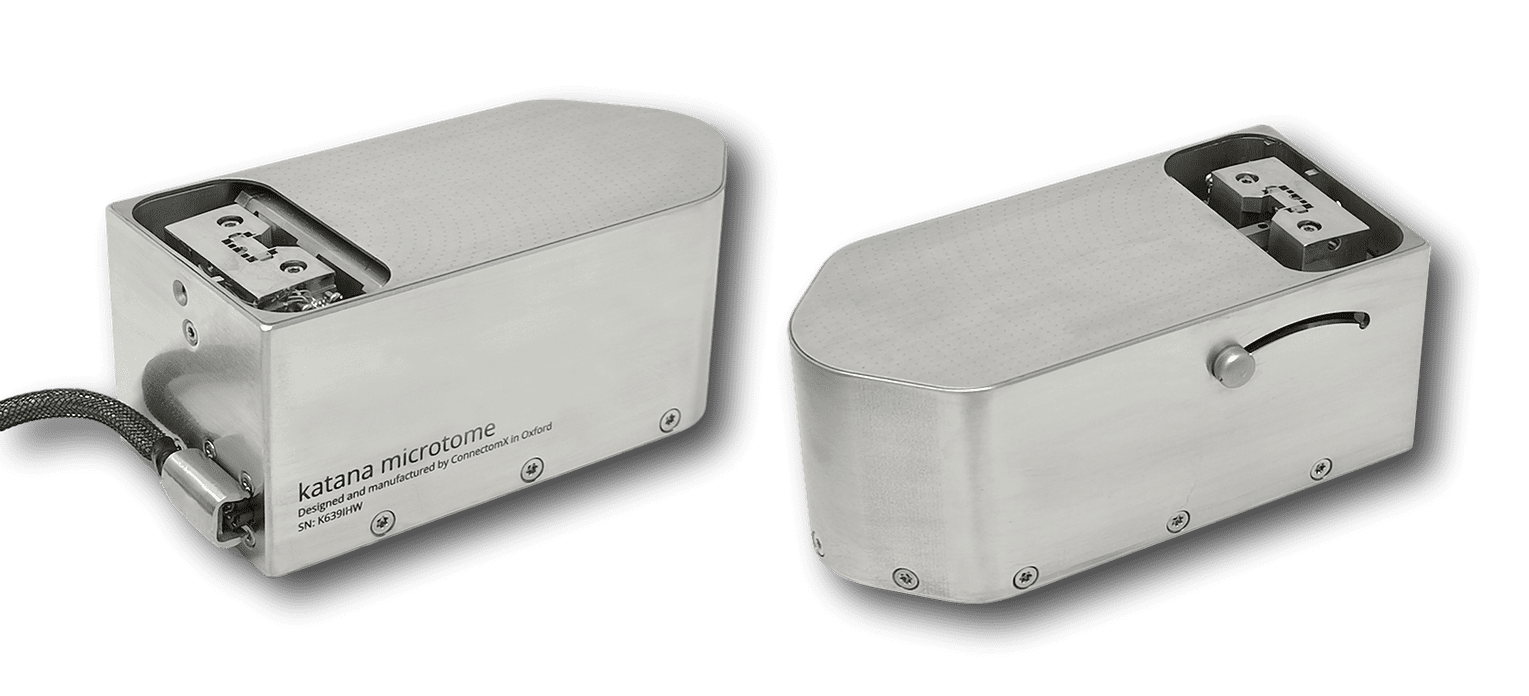 How katana microtome works
Katana microtome uses cutting-edge technologies to help perform the following process:
The ultramicrotome can be installed in a vacuum chamber of almost any scanning electron microscope
It automatically cuts ultrathin layers of a sample (down to 15 nm) using a diamond knife
The connected microscope captures an image of every layer that the microtome cuts. By doing this repeatedly, tens of thousands of times, a very detailed 3D structure of a sample can be created.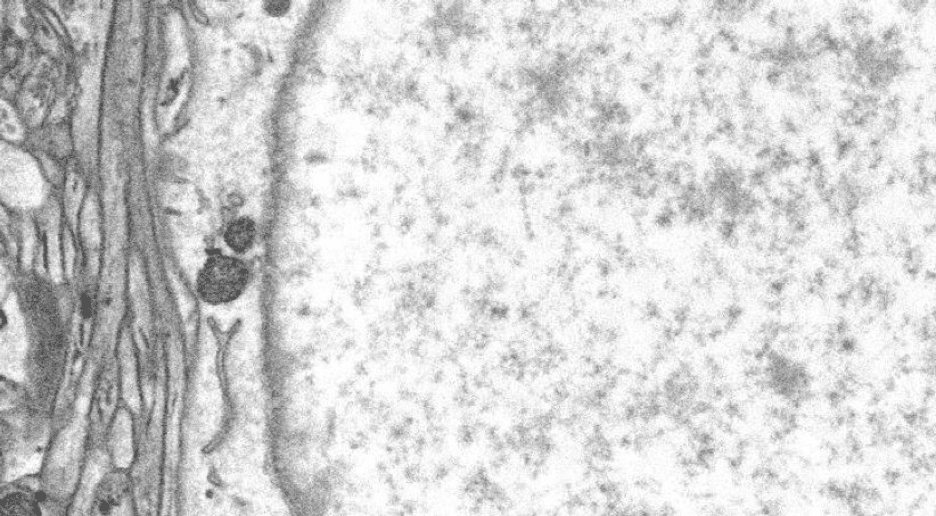 ConnectomX's microtome automates a process that has been historically performed manually and has been very time-consuming. The new automatic technology has only been on the market for 7 or 8 years, so ConnectomX is one of the pioneers in this technology.
Portability is paramount
ConnectomX's microtome is portable, so it can easily be transferred from one microscope to another. This sets it apart from other solutions on the market that are often made to only fit one specific microscope model. Katana can be used with more than a dozen scanning electron microscopes used for scientific research.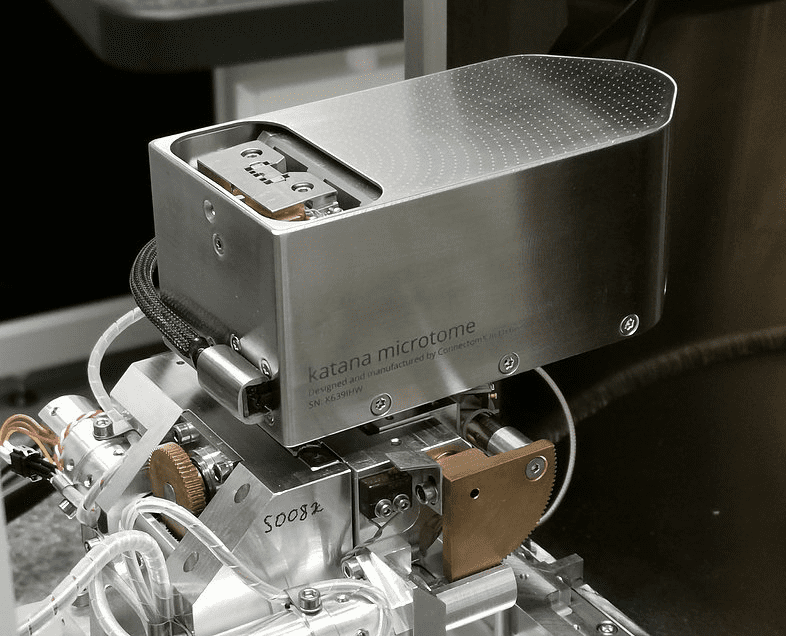 Another advantage of katana's portability is that you can easily remove it from the vacuum chamber of your microscope when you don't need it. This means you don't need a separate microscope dedicated to volume electron microscope research, which gives you more flexibility. Cheng and Stuart came up with this idea while talking to potential customers and realising that there was a gap in the market. At first, they focused on portability during their 2-year R&D phase. During this period, they mainly used FEA digital software to help produce 2 functional prototypes that led to the final product.
Complex construction and tight requirements
Complex devices like this require various mechanical and electronic components. For example, katana is constructed using the following elements:
Motor
Encoder for the positioning
Piezo actuator for the cutting
Flexures
Electronics components, including circuit boards and CCD camera modules
Housings for the electronic components
Working in nanometres, the microtome requires the highest levels of precision. Even the slightest vibrations will be visible in the resulting images that the microscope captures. That's why all the mechanical parts and components in the device need to be produced and assembled with the highest quality.
Xometry helps overcome the challenges of sourcing quality mechanical parts
Xometry produces several CNC machined components for katana, including high-precision flexures and housings for the electronics.
Even though ConnectomX is a new company, Cheng shares that they had already tried to source mechanical parts several other ways before switching to Xometry. In some cases, they weren't happy with the quality consistency, while in other cases, manufacturers weren't open to starting with small projects. However, this was critical for the newly set up company while it was looking to bring a new product to the market. Xometry, however, has been providing great quality, fast lead times, instant quoting, and flexibility, which is why Cheng and his team source their parts with us.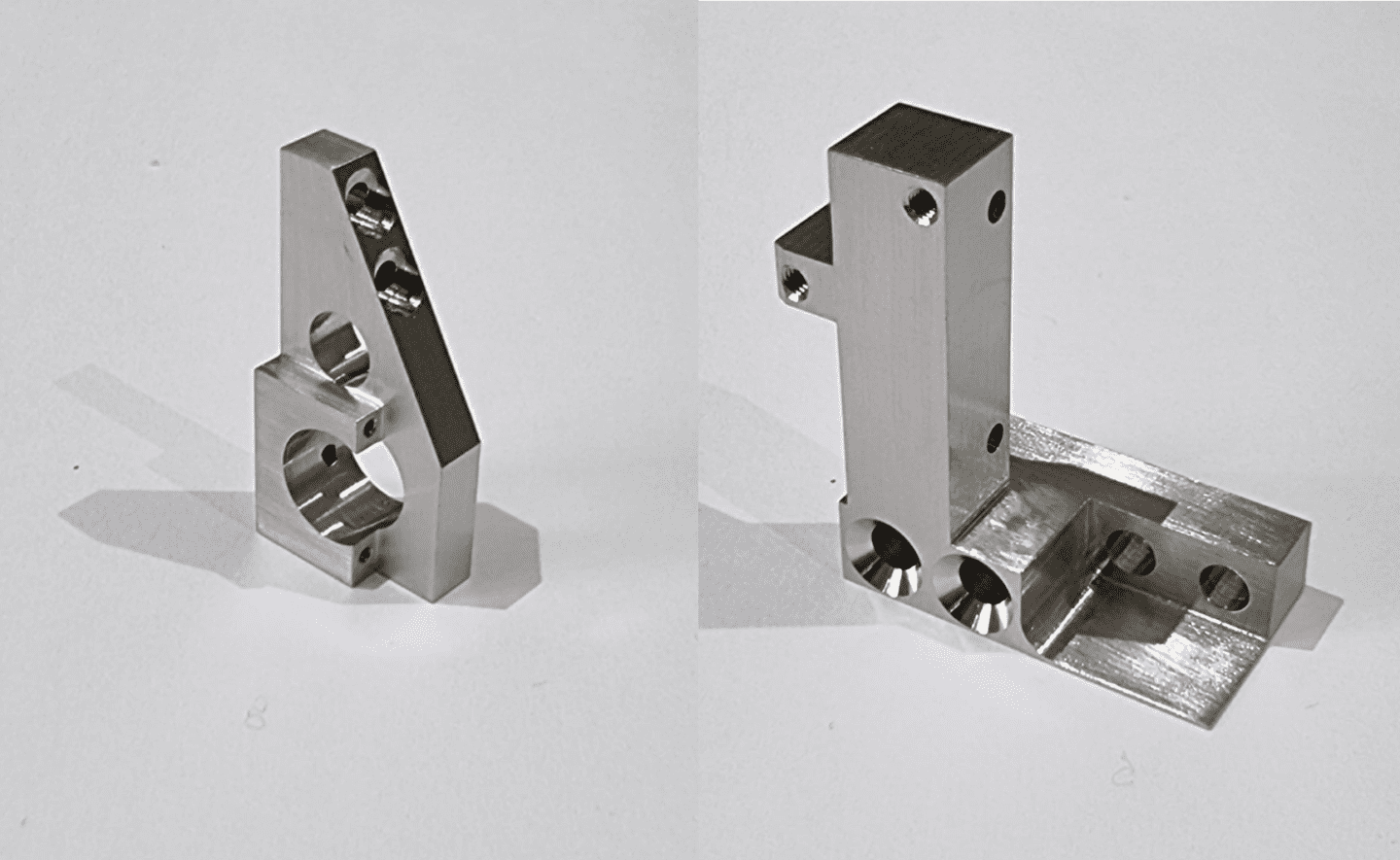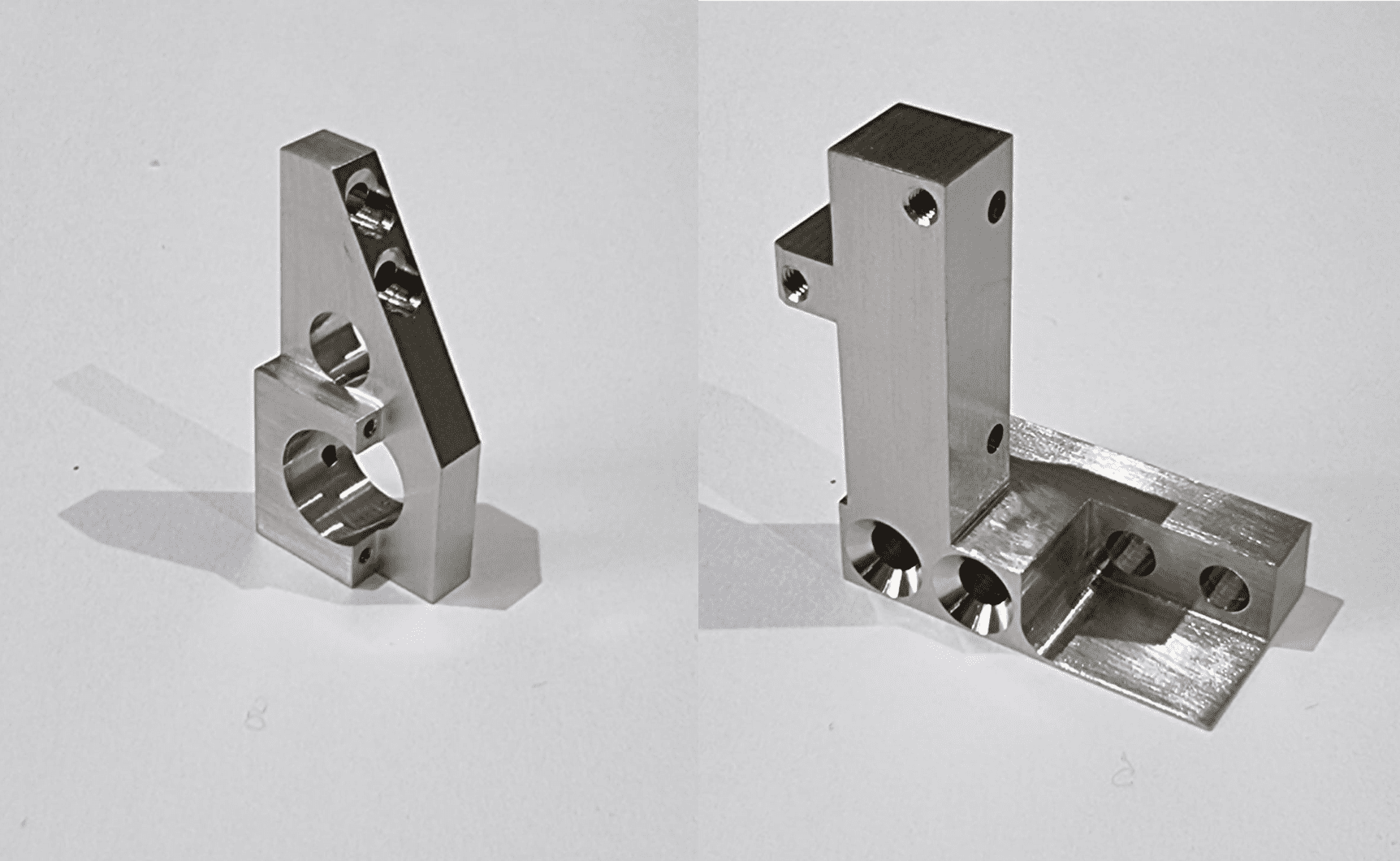 Another thing that ConnectomX likes about working with Xometry is the clear communication at each stage of the project—from quoting to production and delivery details. Traditional manufacturers often give priority to their big customers and push smaller projects back without properly and systematically communicating it. "Unlike traditional manufacturers, Xometry always keeps me up to date. That's why I'm very happy with the service," shares Cheng.
ConnectomX is now focused on establishing its product on the market. However, the company has future plans to create new products.
More about ConnectomX: https://www.connectomx.com/
Get in touch with ConnectomX: hello@connectomx.com
About Xometry
Xometry is the world's leading on-demand manufacturing platform. We offer massive network capacity, instant online quotes, and attractive pricing. Our European network of over 2,000 manufacturing facilities enables us to consistently maintain fast lead times while offering a wide range of capabilities, including CNC Machining, 3D Printing, Sheet Metal Fabrication, and Injection Moulding. Xometry works with a diverse customer base, ranging from startups to Fortune 100 companies such as BMW and Bosch.