Designing hybrid marine engines since 2003
Back in 2003, long before it became a hot topic, former sailor turned engineer Graeme Hawksley started building his first marine hybrid engine. While having a discussion one day with his colleague about the possibilities of hybrid engines in the marine industry, he also thought that the idea had potential and started to develop it. A bit further down the line, he pitched the idea to the Department of Trade and Industry of the UK that eventually gave him some funding for his innovative project of a marine hydride system. Having spent around 4 years in development, he and his team eventually raised additional funding to start production, which was quite a small-scale operation at that time. This is how Hybrid Marine, a home-grown company, got up and running.
The company now produces several types of marine hybrids, in a similar way to hybrid car engines where internal combustion engines are combined with electric motors, generators, and batteries. Today, hybrid marine engines have become a huge topic in the marine world, so the production volumes of the once small Hybrid Marine Ltd are definitely on the increase at the moment.
Graeme and his team have gained a lot of experience in building hybrids over the past 18 years. For example, the clutching mechanism (see "I" in Fig. 1) that they just finished producing using Xometry's manufacturing services was revision 10.2, meaning it went through many design iterations.

Hybrid engines for various ships
Today, Hybrid Marine produces their engines for a number of different ships: barges, commercial craft, offshore boats, sailboats, and catamarans on both a custom and series basis.
There have already been several extraordinary projects where their engines have been used. For example, there has been a floating cinema which goes down the canals of London for 90 minutes and needs to be quite silent to be able to show films to the passengers. There has also been the Piano Boat, a professional concert pianist who set up a small auditorium on a boat to perform while floating along. In both cases, Hybrid Marine's engines were a perfect fit thanks to a silent electric mode.
Hybrid Marine usually bases their systems on diesel engines from 20 to 150 HP with electric motors of up to 20 KWh per shaft. The largest barge that they have worked with was 38 meters long and weighed 100 tons, so it required a powerful hybrid system.
Complex hybrid mechanisms
As Hawksley shares, it's a big engineering challenge to build a hybrid engine as they are inherently complex. He and his team require a deep understanding of diesel engines, mechanics, electronics and control systems, hardware, and software to build the engines. As a result, their engines can perform six basic operations:
Standard diesel engine drive
Electric drive
Diesel engine boost with electric power (parallel)
Engine drive while loading the shaft to generate electricity
Standalone power generation when the engine runs without turning on the propeller shaft
Electric generation from a spinning propeller when sailing on a free wheel
Batteries supplying the hybrids
In addition to power generation using Mode 4, 5, or 6, the 48V batteries supplying the electric engines can also be charged via a standard power outlet or solar or wind generators onboard. In slow cruising modes and when the battery is fully charged, some of the motors can run for the whole day.
Sourcing mechanical components via Xometry is a major boost for business
Alongside electronic components like circuit boards, hybrid engines require a lot of mechanical components that need to be custom manufactured. There are simpler components like brackets and there are complex mechanisms like a shaft clutch. Hybrid Marine's latest iteration of the clutch is made out of 12 different parts that need to be produced from different materials like stainless steel or Delrin.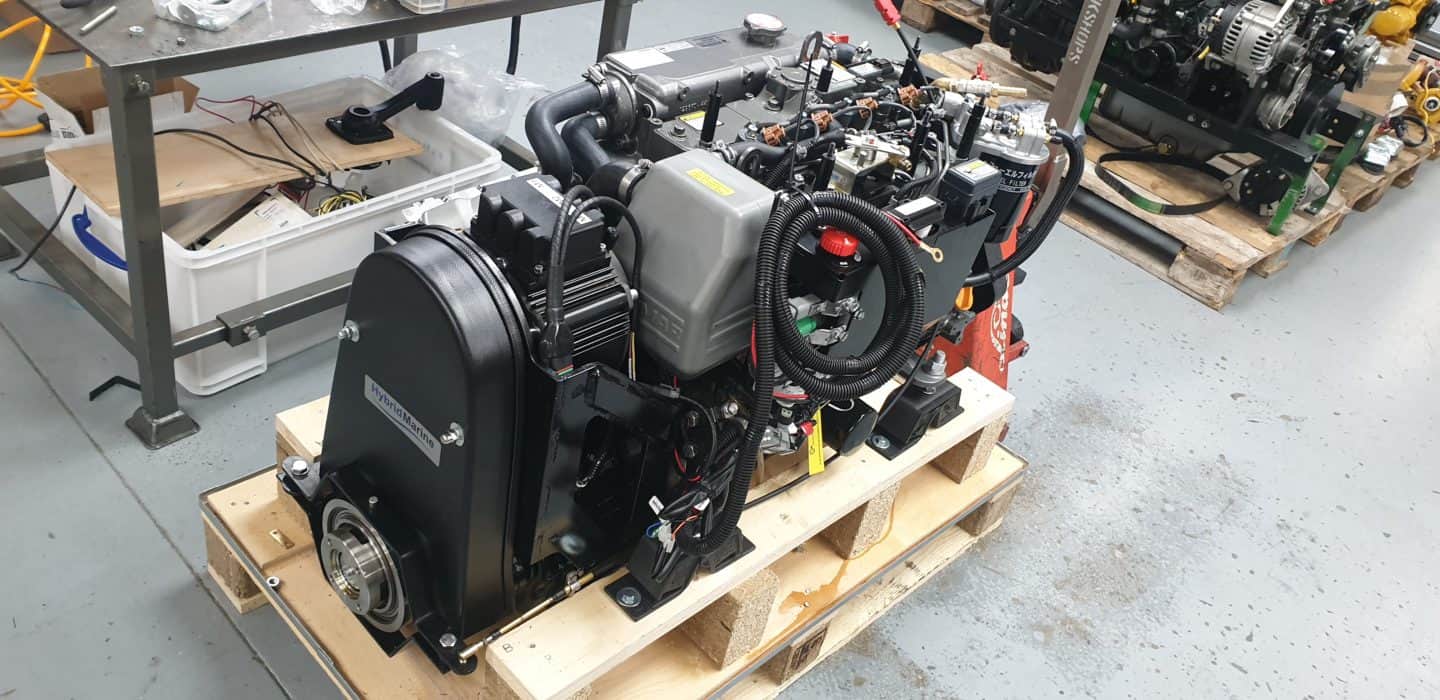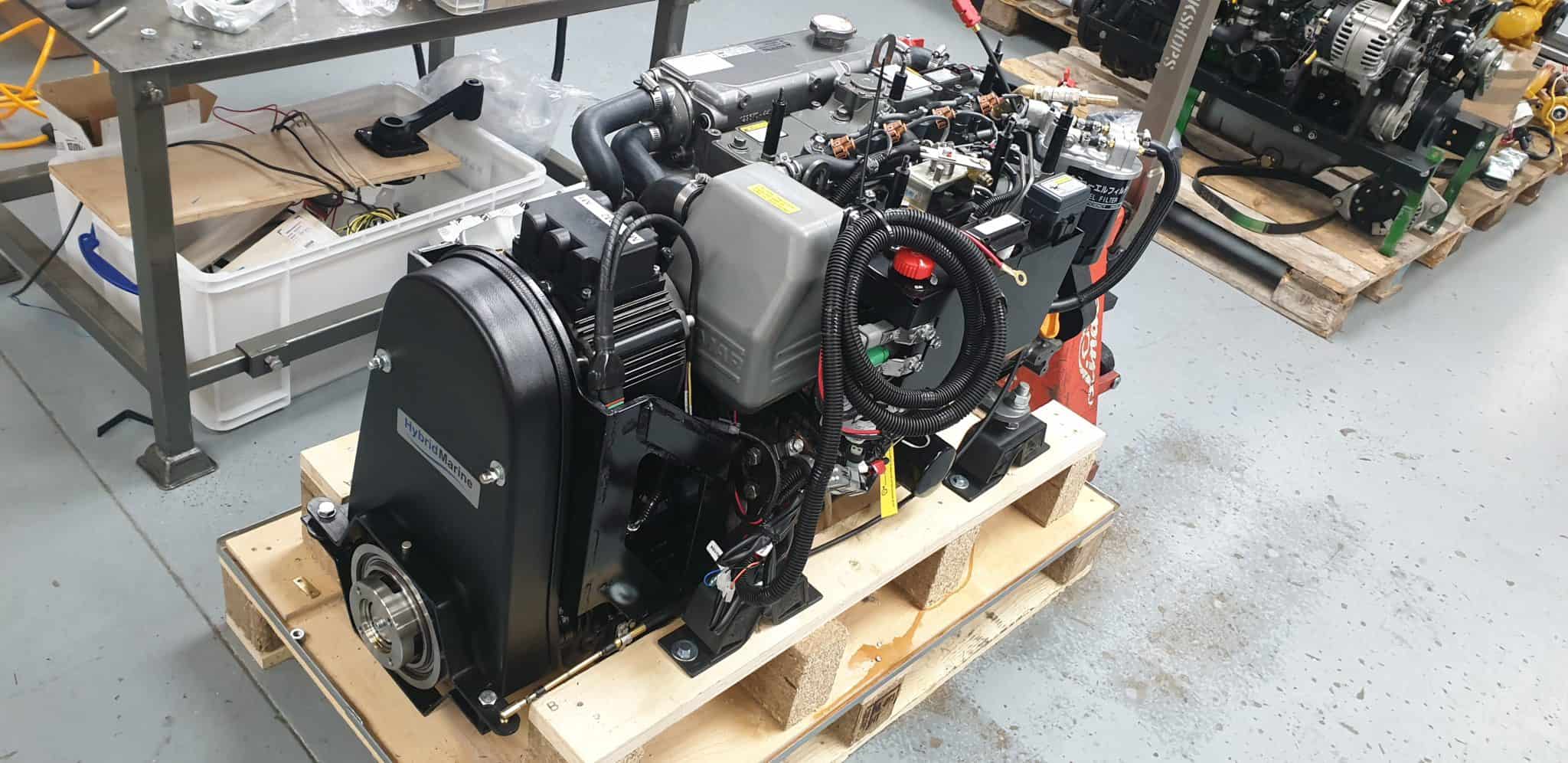 Hawksley uses Xometry's on-demand manufacturing services to produce these CNC machined and sheet metal parts. Hawksley believes that the beauty of Xometry's services is that you can go online with a step file and immediately get a price and lead time, which is a major boost for their business. Traditionally, you come up with a design, go to three companies, shuffle your design around the desks for a few weeks and then they come up with "it might be this or it might be that". "With Xometry, we don't have to go through that," says Hawksley.
Much faster design process
He also enjoys Xometry's technology descriptions and tips on parts design and cost reduction. His company uses these resources as they build parts and immediately see how those recommendations are reflected in the price. All of this translates into the design process of a new version of the shaft clutch that they just released being much faster than before they started working with Xometry. Previously, they might have spent up to 6 months on the design stage before they could even understand the cost of what they were designing and realise that it was far too expensive. With Xometry they can go through the design-to-prototype process in just 3-4 weeks – "it's revolutionary".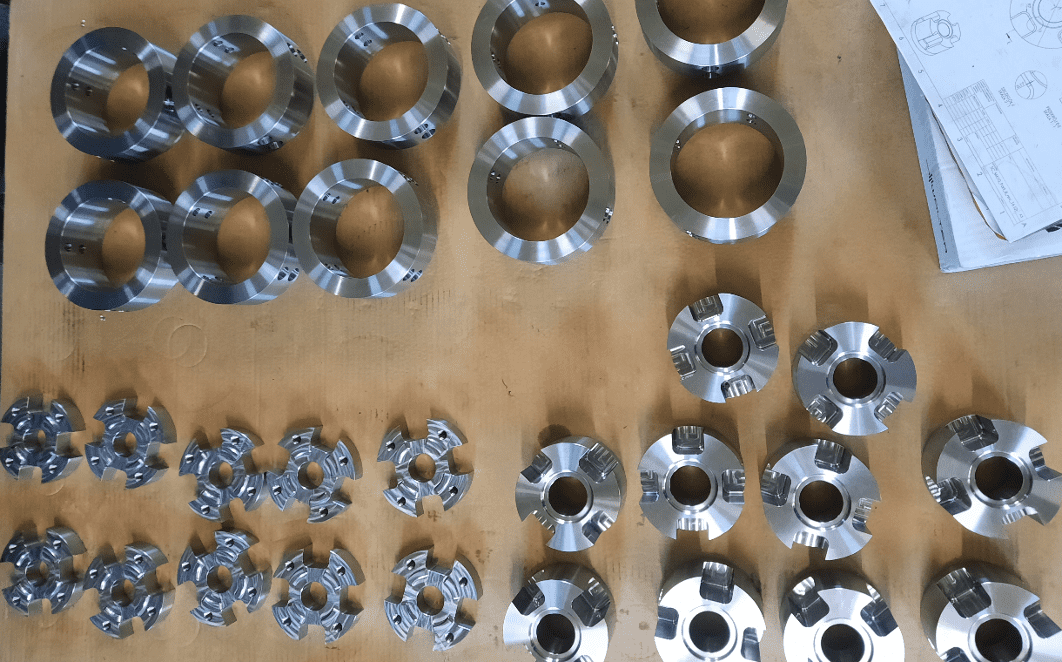 Currently, Hybrid Marine uses CNC machining, sheet metal fabrication, and vacuum forming to produce their custom components. However, they are also tracking the developments in metal 3D printing, which is already becoming increasingly popular in custom manufacturing.
More information
Hybrid Marine's website: https://www.hybrid-marine.co.uk
Email: info@hybridmarine.co.uk
About Xometry
Xometry is the world's leading on-demand manufacturing platform. We offer massive network capacity, instant online quotes, and attractive pricing. Our European network of over 2,000 manufacturing facilities enables us to consistently maintain fast lead times while offering a wide range of capabilities, including CNC Machining, 3D Printing, Sheet Metal Fabrication, and Injection Moulding. Xometry works with a diverse customer base, ranging from startups to Fortune 100 companies such as BMW and Bosch.