CNC machines are capable of producing products of a wide range of complexity and sizes. However, there are some limitations on the size of objects you can produce. There are also some limitations caused by size or what post processing operations can be carried out on a machined part. It is very important for designers and engineers to know these limitations in order to design accordingly. Some of the size limitations in CNC machining are as follows.
1. The maximum dimensions a CNC milling machine can produce are dependent on the machine's work envelope.
The work envelope of a CNC machine is the total area the CNC machine can cover moving in the X, Y, and Z axes. The work envelope of a machine determines its travel limitations which in turn determines the maximum part size it can produce.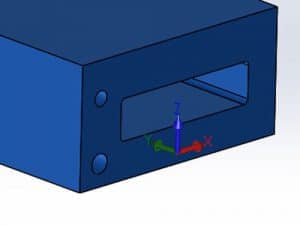 Xometry Europe's partner network includes CNC machining centres with up to 1,625.6 mm (64″) X by 812.8 mm (32″) Y by 965.2 (38″) Z travel limitations. Note, however, that the travel limitations of a CNC machine does not necessarily specify the exact maximum part dimensions as these are also dependent on required tooling. The maximum part size may be less than the travel limitations. For example, deep features requiring long tooling can reduce the effective work envelope of a machine. The Z travel of 965.2 mm (38") does not translate to a part height or depth of 965.2 mm (38"): depending on part size and features in the Z dimension, the Z height of the part will need to be less than the 965.2 mm (38") to allow for tool clearance.
2. For cylindrical parts manufactured on a lathe the maximum part diameter and overall length are the important limiting dimensions
The maximum machinable length of a part is dependent on the diameter of the part. The longer a part, the wider its diameter has to be in order for it to be balanced.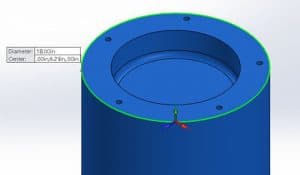 Xometry Europe's lathe capabilities can produce parts of up to 457 mm (18″) in diameter. However, for parts with diameters larger than 457 mm, special considerations can be made.
Our network includes companies that offer live tooling lathes that reduce machining time and can manufacture more complex turned parts with off-axis features. However, this often translates to smaller effective work envelopes.
3. Part size can affect the availability of different post-processing operations
The post-processing operations that can be carried out on a part depends on the size of the part. For example, larger parts often do not fit in media-blasting cabinets, therefore such parts cannot be blasted. Another example is that, for large parts that need to be anodized or electroplated, custom racking may be required.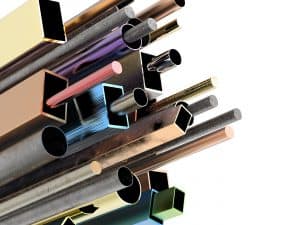 Summary
In conclusion, the work envelope of a CNC machine determines the maximum part size that the machine can produce; the critical limiting dimensions for parts manufactured on a lathe are the diameter and length of the part; and the size of a part affects the post-processing operation that it can undergo.
Congratulations! You're now ready to design parts that are optimized for our partner network's machine sizes. Read more design tips from our CNC machining resources portal or get an instant CNC machining quote now.