Industry: Electronics/UAVs
Manufacturing processes used: 3D printing and CNC machining
Challenges: Sourcing a variety of high-quality metal and plastic components within a short period of time
Solutions: Accelerating Routescene's LiDAR mapping product development with on-demand manufacturing. Sourcing CNC-machined and 3D-printed parts with Xometry.
Mapix technologies Ltd. provides products and solutions that enable customers to collect, manage, visualise, analyse, and share high value geo-referenced Light Detection and Ranging (LiDAR) data to improve commercial decisions and performance. The industries in which the company operates include survey & mapping, forestry, civil engineering, and environmental and archaeological research.
Riemersma is a technical innovator and a qualified Land & Hydrographic Surveyor with 30 years of international experience. He talked us through the story and process behind Routescene's LiDAR mapping system.
Routescene's LiDAR mapping solution for drones
Routescene is a Mapix technologies brand offering a series of products for mapping the world using LiDAR technology. LiDAR sensors use lasers to determine the distance from the sensor to an object. The mapping systems are mounted on a drone or vehicle and collect vast quantities of laser scan data before post-processing it into a point cloud. Further processing using cutting-edge algorithms then converts this into business information.
Drones are very sensitive to the weight they carry as it significantly affects their performance and endurance. The Routescene UAV LidarPod can be fitted on any drone that can carry a payload of around 2.5 kg. The drone should also have an endurance ≥30 minutes to enable a sizable area to be surveyed in one go.
Mapix has also designed a mounting system that can easily be modified to fit a drone that has an alternative means of mounting sensors. The system has been carried by a huge variety of aircraft in the last 10 years, ranging from fixed-wing and multicopter drones to manned helicopters.
Product design and conceptual challenges
The Routescene UAV LidarPod product has evolved since the first design concept was made in 2013. The initial design relied heavily on carbon fibre to provide a waterproof enclosure and still be aesthetically pleasing.
In 2021, the team decided to develop the second version of the product. This involved an extensive redesign to make the unit much lighter and easier to assemble during manufacturing and to deploy it more quickly in the field. Riemersma notes that the team have managed to achieve both of these design objectives. They have also hidden the GNSS antenna and radio telemetry cables from sight, so users no longer need to assemble the antennas as everything is now fully integrated. Riemersma mentions: "The main bulkhead has been machined in aluminium with a red anodised finish and is 50% lighter than before – it looks great! It's amazing how thin, yet strong the 2 mm walls are. The new bulkhead is now a feature of the design rather than being hidden from sight."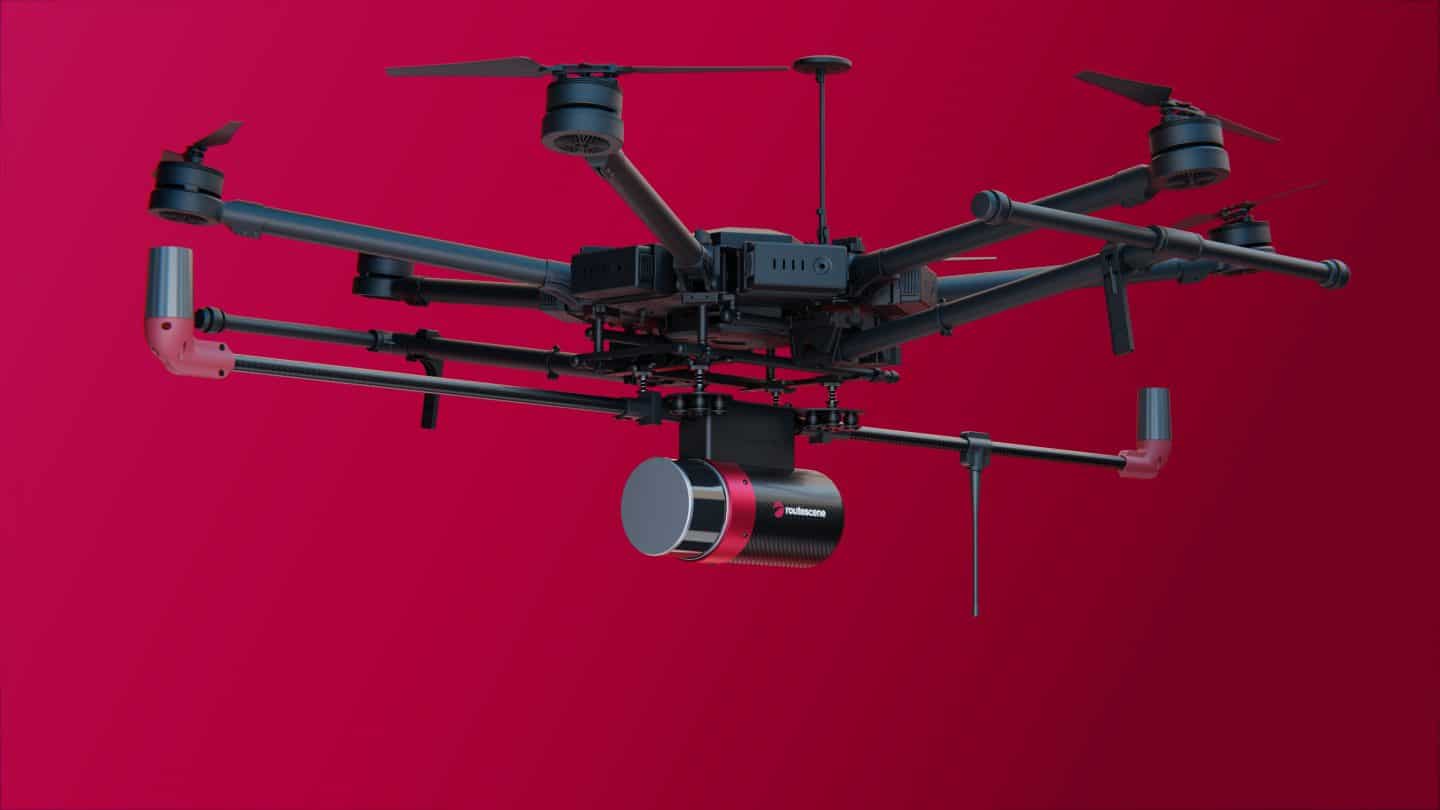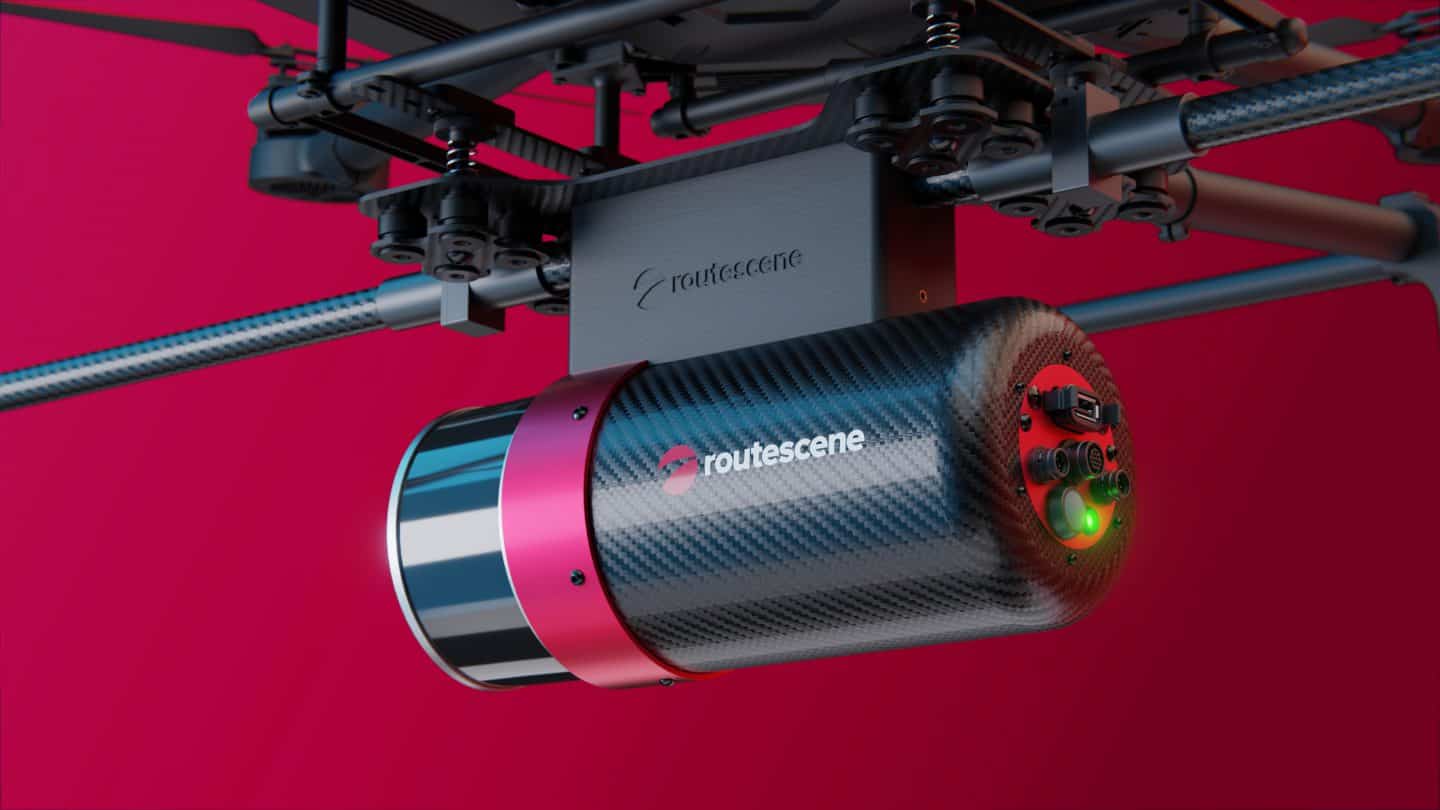 Sourcing parts with Xometry: 3D printing for plastics, CNC machining for aluminium
During the design process, the Mapix team reviewed the materials that were used and chose to start using 3D printing plastics alongside aluminium and carbon fibre. They apply several different types of plastics depending on whether the use is internal or external. Externally they were keen to use a material that has good mechanical strength, but is also aesthetically pleasing.
"We needed a manufacturing process that was relatively cheap for very low-volume production runs, used a material that was light, and had a lead time of weeks rather than months. The decision process quickly led us to 3D printing using plastics and CNC machining for aluminium," shares Riemersma. There is still a lot of carbon fibre used in the design, as this material has a very high strength to weight ratio, which is a key requirement when designing a product for use on a drone.
There were two major types of parts that Mapix sourced with Xometry: CNC-machined aluminium bulkheads and rear connector plates, and 3D printed parts like GNSS antenna brackets, radio telemetry brackets, and internal bulkhead adaptor fittings. These parts are used across the entire system to, for example, fit around the main carbon fibre shell and create a waterproof enclosure, connect the main carbon fibre shell to the UAV mounting plate, and to hold the GNSS antennas on the carbon fibre poles.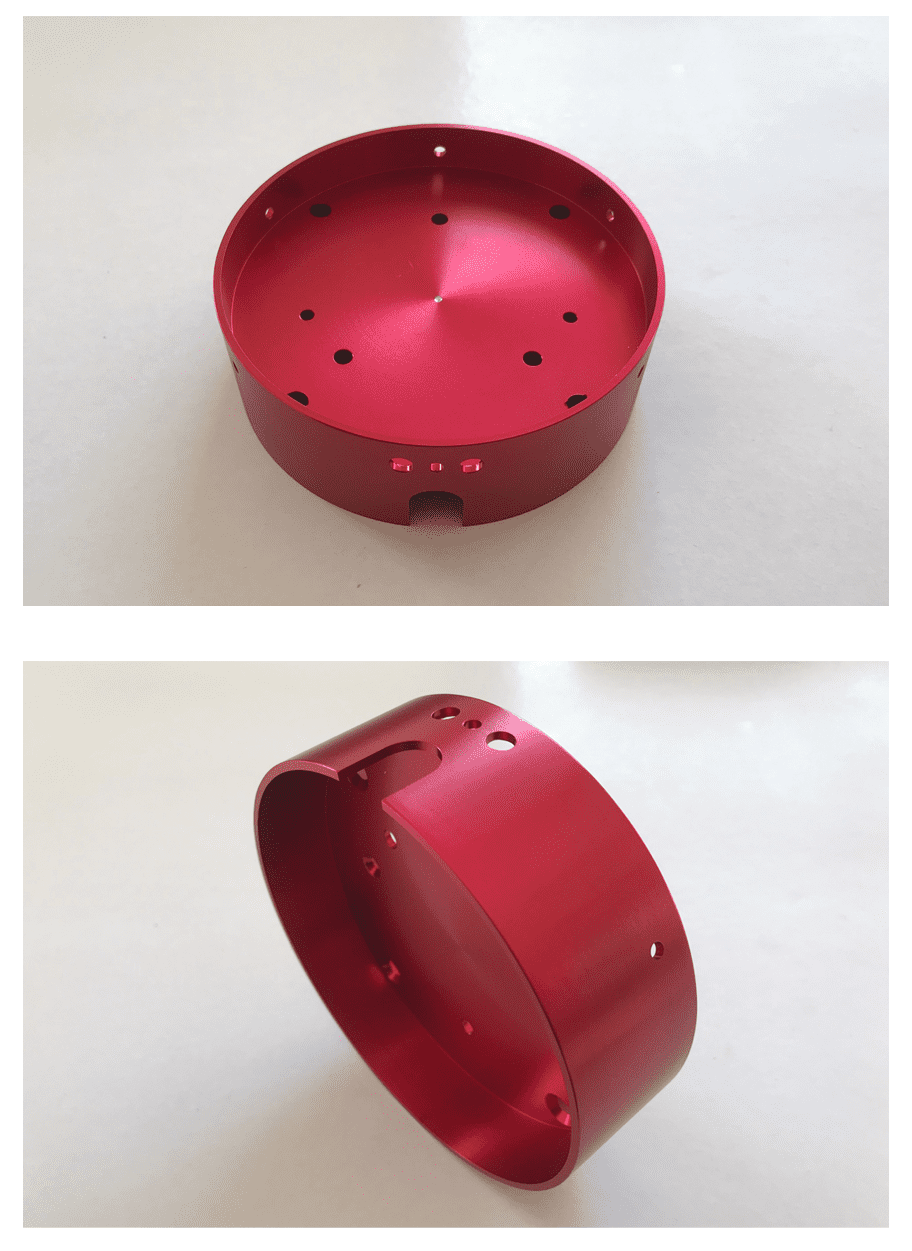 A perfect combo: Xometry's Instant Quoting Engine and a personal touch
While speaking about his experience with the Instant Quoting Engine, Riemersma mentions that he found Xometry's website while searching the web for a supplier. The personal contact with the team at the beginning of the journey was something that he really appreciated. "The communication with Xometry is very good! There is perhaps a misconception that Xometry is a web based service, so you get very little human interaction. This is certainly not the case: we have an account manager assigned to us who is very approachable and responsive," he states.
Riemersma finds the information on the Xometry website invaluable: "The website contains a lot of information that helped us decide what process and plastics to choose for the components. In the past we have used local suppliers to get components manufactured, but they are simply unable to deliver them within a reasonable time frame," he adds.
The Mapix team had several specific requirements for producing parts, such as strength, weight, and aesthetics, which helped narrow down the choice of materials. The manufacturing process had to be suited to low volumes with no requirement for setting up moulds (as the team anticipated the design could change).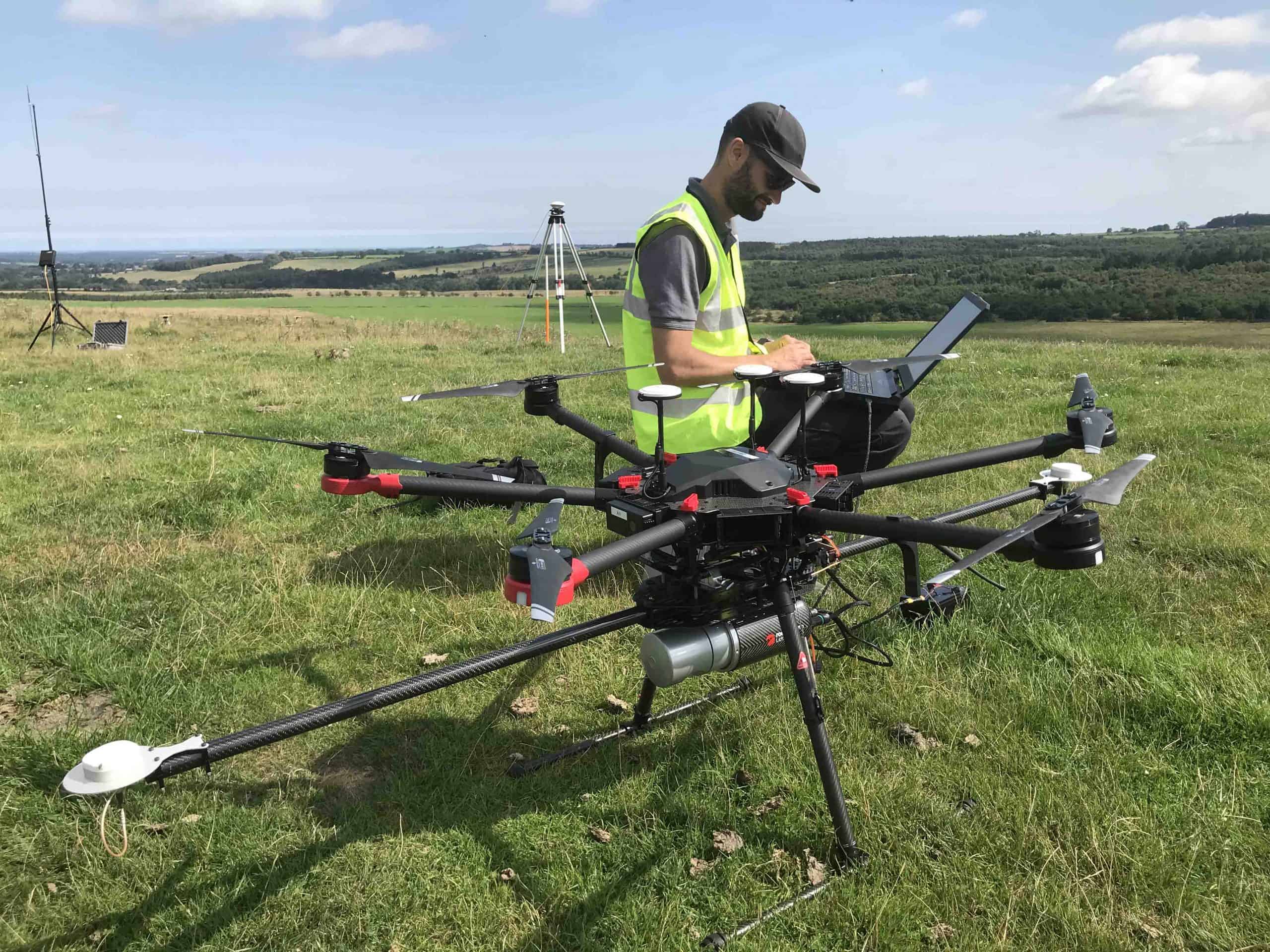 While working on Routescene's LiDAR system, the team often experiments by choosing different materials and manufacturing processes to see the difference in cost. They also look at the price discounts by varying the volume, which can be helpful for financial planning to ensure they get the right balance between the number of components ordered and cashflow.
Riemersma shares that he has used the Instant Quoting Engine a lot and he admits that it is great to get an instant price and speed up the decision making process. He notes: "I now get impatient when I have to wait for the component to be manually quoted! The Instant Quoting Engine, and even manual quoting, is so much more efficient and slicker than anything I have experienced previously when our local engineering shops would take weeks to reply to a request for pricing."
What's next?
In the future, Mapix technologies intends to ramp up its production of the current Routescene LidarPod and will continue to develop this product in the coming years. The team also has plans to launch a new product on the market, but the design for this is in its very early stages.
About Mapix
Mapix technologies Ltd. are experts in LiDAR solutions and system integration in the fields of industrial automation, autonomous vehicles, and robotics. The company enables customers to collect, manage, visualise, analyse, and share high value geo-referenced LiDAR data to improve commercial decisions and performance.
Learn more about Mapix: https://www.mapix.com/ and their Routescene products https:// www.routescene.com/