Fused deposition modeling (FDM) is often associated with the idea of cheap 3D printing. In fact, the low cost and relative simplicity of the FDM process make it ideal for use in various applications. Another advantage is the printing in colour, reducing the cost of post-processing. In FDM printers, a thin filament of thermoplastics (i.e., plastics that melt when heated, solidify at room temperature) is fed into a nozzle. The nozzle heats up and melts the plastic, which is then deposited additively in successive thin layers to build 3D models.
Nowadays, the FDM 3D printing process can be used in various segments and applications for both consumer and industrial 3D printing.
Desktop 3D printing
Desktop 3D or consumer FDM printing targets hobbyist and amateur home users with small, affordable and easy-to-use 3D printers. It lets the consumers or hobbyists experiment with their CAD designs and get an idea about their feasibility. Since FDM filaments are also cheaper in price, it gives a large scope for the correction of the initial design and for any modifications.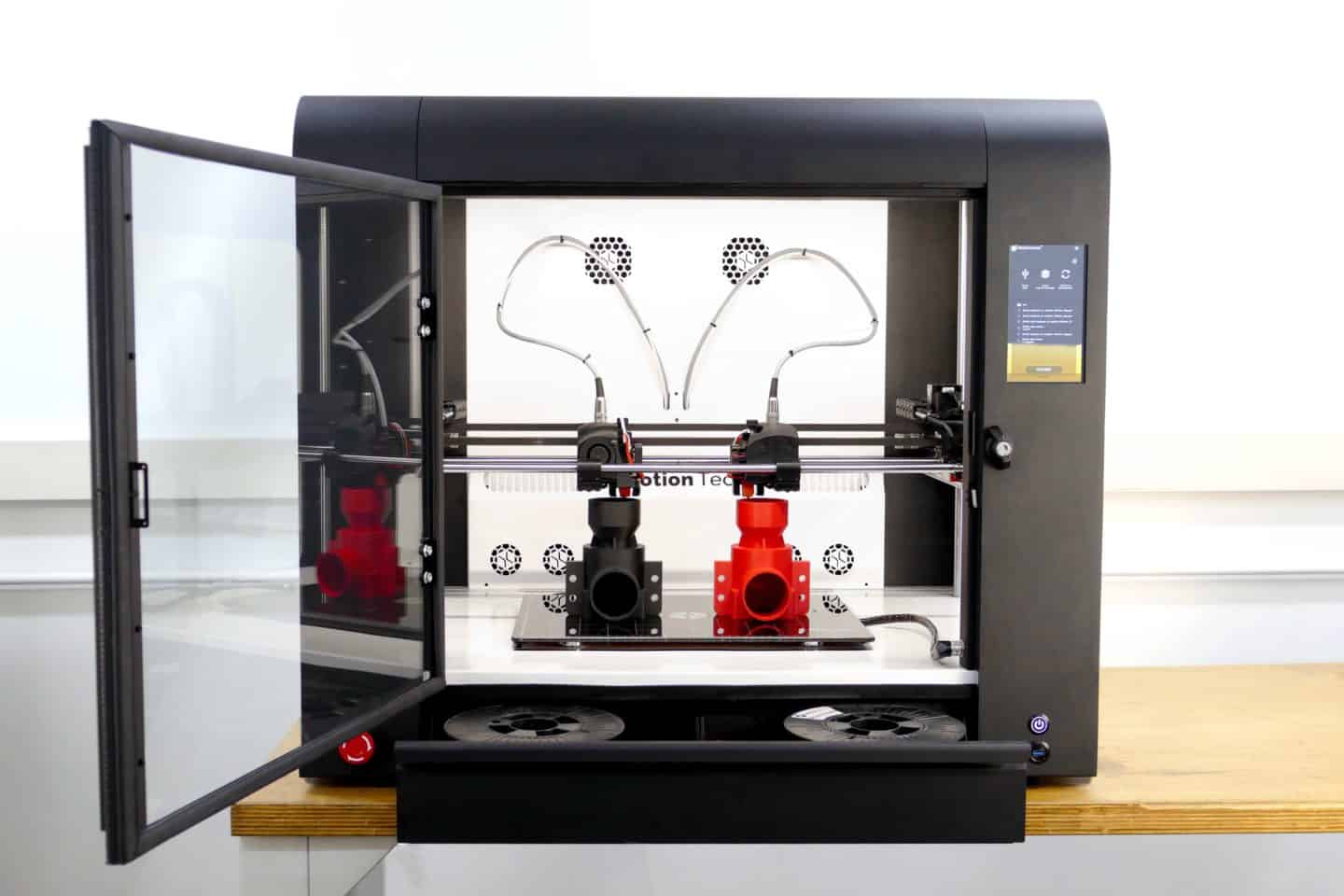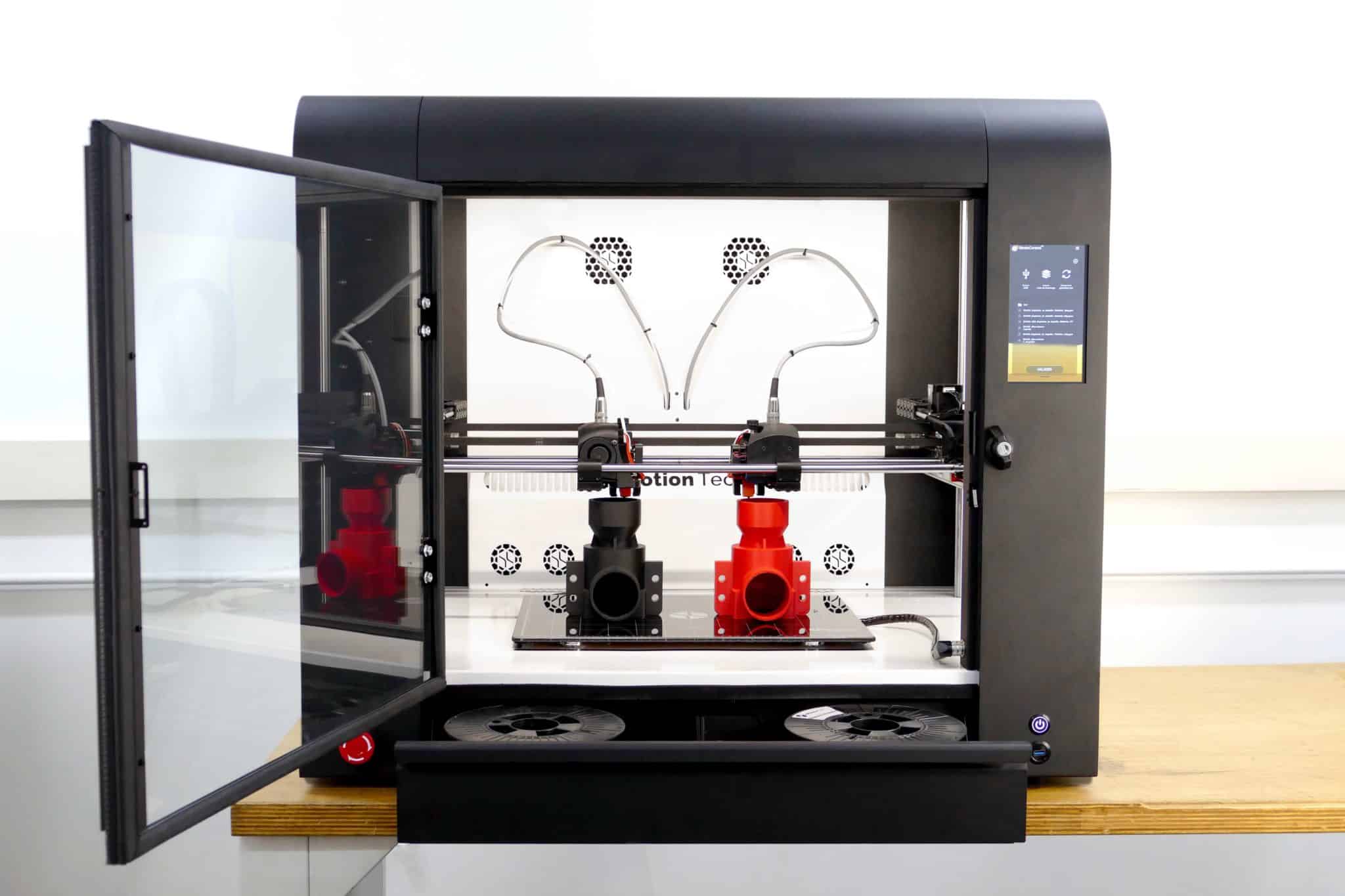 Features
Price: FDM is one of the cheapest printing options available in the market. Its price may start with already 200 EUR. It is cheap in terms of printing as well as the build material. Compared to its counterparts like SLA and MJF, which are also mainly used for prototyping, FDM is cheaper and offers hassle-free manufacturing.
Build volume: Consumer 3D printers are designed for home use. Hence, they can be called a mini version of their professional counterparts. The size of print varies from 10 x 10 x 10 mm to 200 x 200 x 200 mm.
Materials: The most common materials for hobbyist 3D printing are PLA, ABS, PETG, ASA. They are cheap in price and easily available.
Resolution: The usual resolution of a desktop 3D printer is 100-1000 microns on X-Y directions and is about 500 microns (0.5 mm) in the Z-direction.
Applications
Most desktop 3D printers are neither powerful nor efficient enough to be used for rapid prototyping in industrial applications. They are aimed at hobbyists and home users who are looking to create spare parts, customized items, toys and decorative objects etc. The printing process is usually slow; a complex design can take several hours to print and often requires user oversight. Limitations in terms of print materials and speed mean that consumer 3D printers are best used in homes.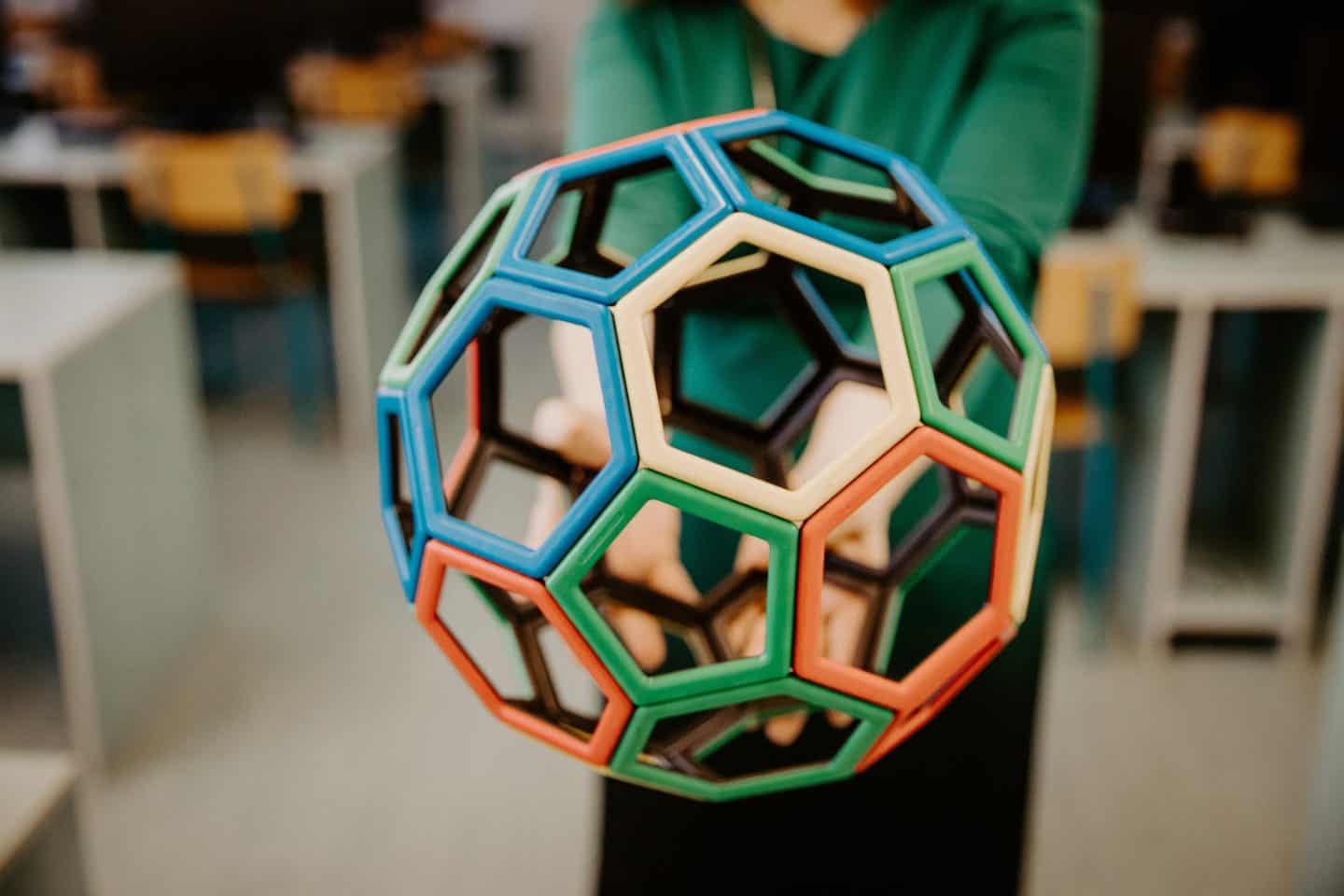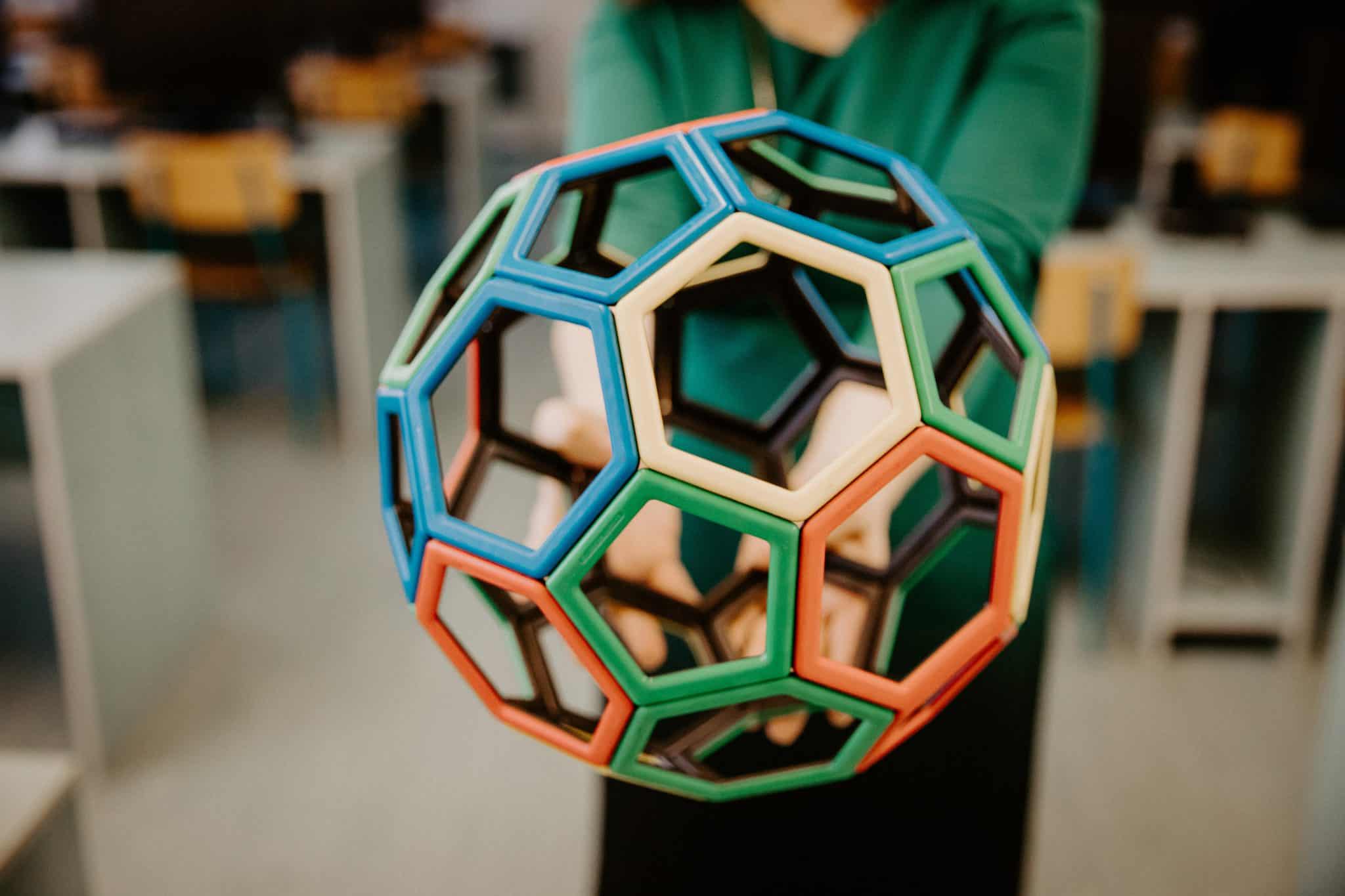 Limitations
Less build volume: The build volume of desktop 3D printers rarely exceeds 200 x 200 x 200 mm. This limits the printer's applications to small-scale objects.
Low resolution: Desktop 3D printers usually print at 100 microns. This is significantly lower than the lowest resolution available on professional printers.
Less selection of materials: Consumer 3D printers can use only a handful of plastic materials for printing.
Slow printing speed: Slow printing speed and frequent printing errors are major challenges to the widespread adoption of 3D printing.
Low accuracy: Although accuracy is gradually improving with each generation of desktop 3D printers, it remains sub-par when compared with professional 3D printers. This limits the complexity of objects that can be printed.
Industrial 3D Printing
Industrial 3D printing (also called "professional 3D printing") is the industrial-grade counterpart to consumer 3D printing. It is mainly used for concept modeling, tooling, manufacturing, functional prototypes as well as end-use parts. Professional printers, like Stratasys 3D printers, are significantly more expensive, powerful and efficient than desktop printers.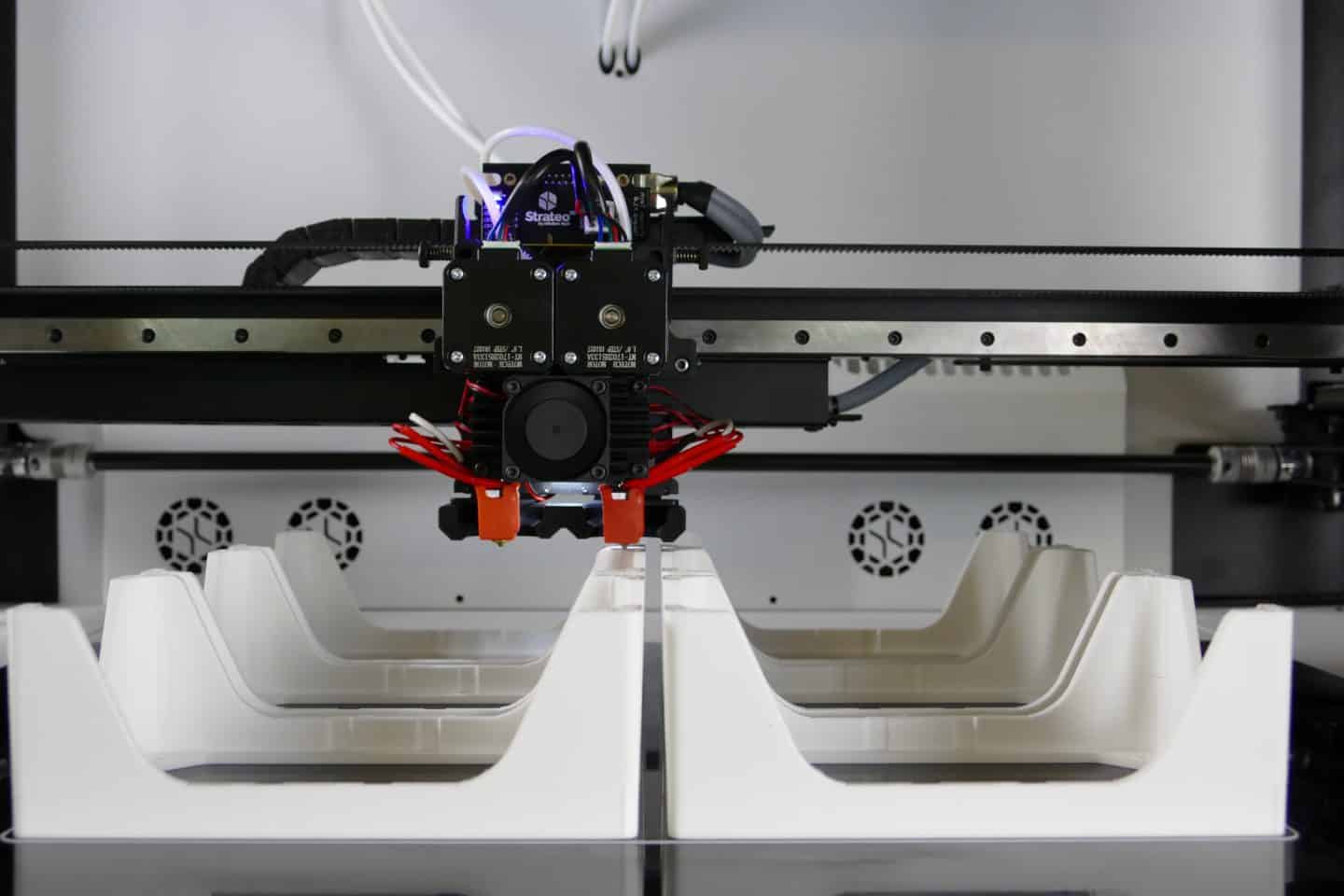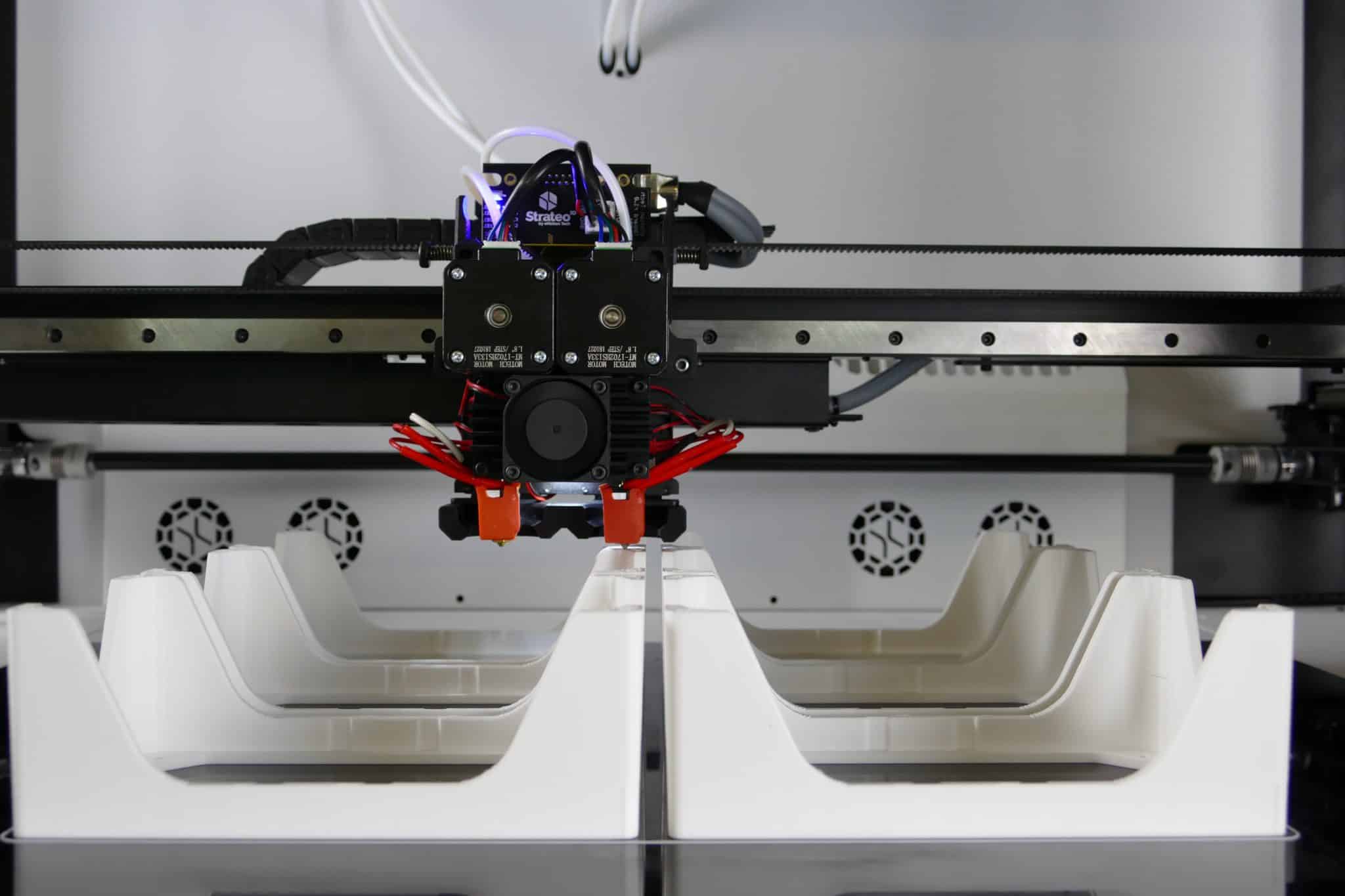 Features
Price: Professional 3D printers are used by designers and product manufacturers for making moulds and prototypes. They must also be capable of printing large objects efficiently and hence are expensive. The build material is expensive too. It normally ends up being 5-6 times compared to consumer printing.
Build Volume: Build volume is a significant consideration in professional 3D printers as it determines the largest part that can be built at once. The build size varies from 200 x 200 x 300 mm to 914 x 610 x 914 mm depending on the printer.
Resolution: Resolution refers to the minimum thickness of the build layer. It is a key requirement for professional applications. Professional printers can print at resolutions as low as 16 microns (Stratasys Objet1000). High-end production-grade printers can even print layers just three microns thick (3D Systems Pro 60 HD).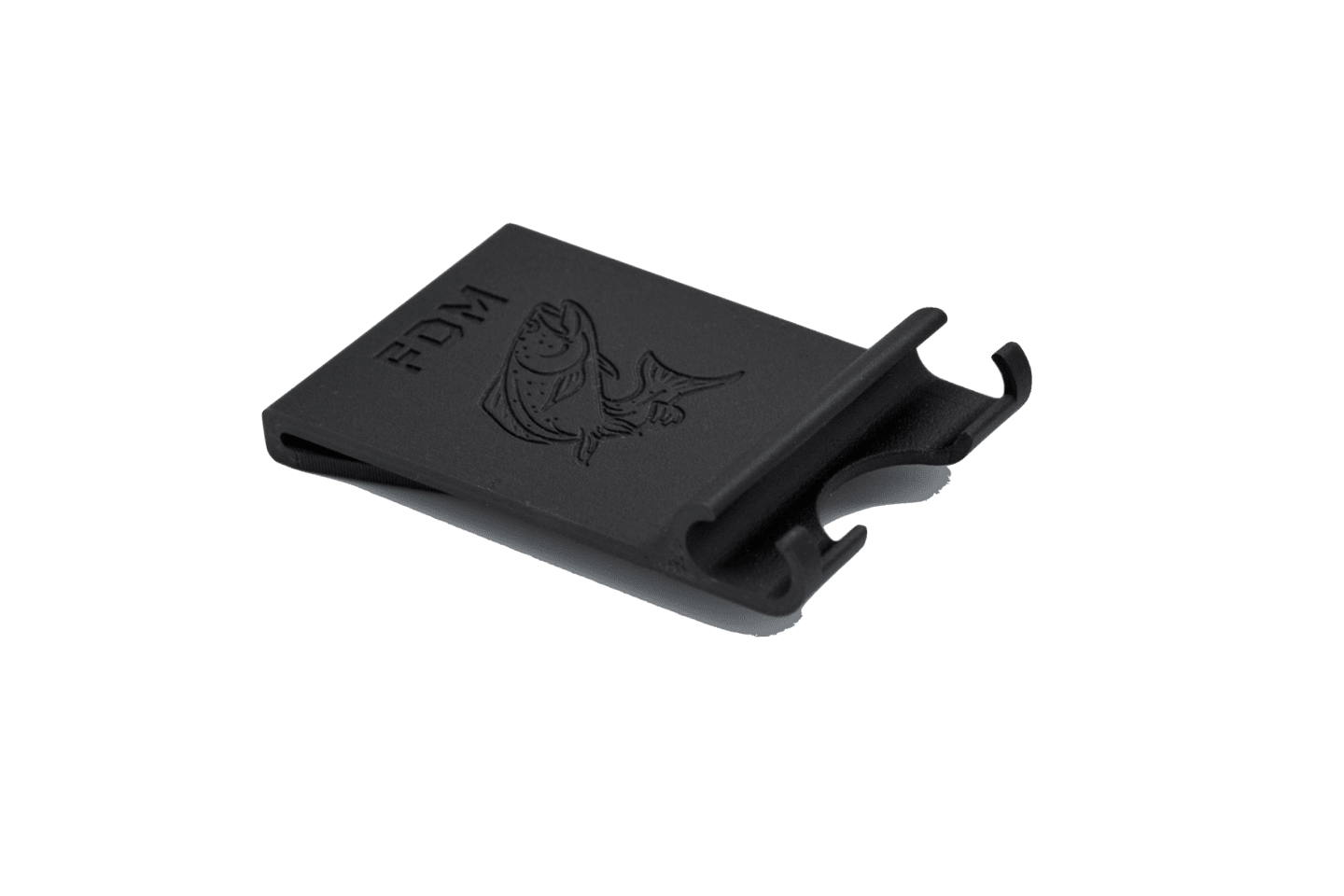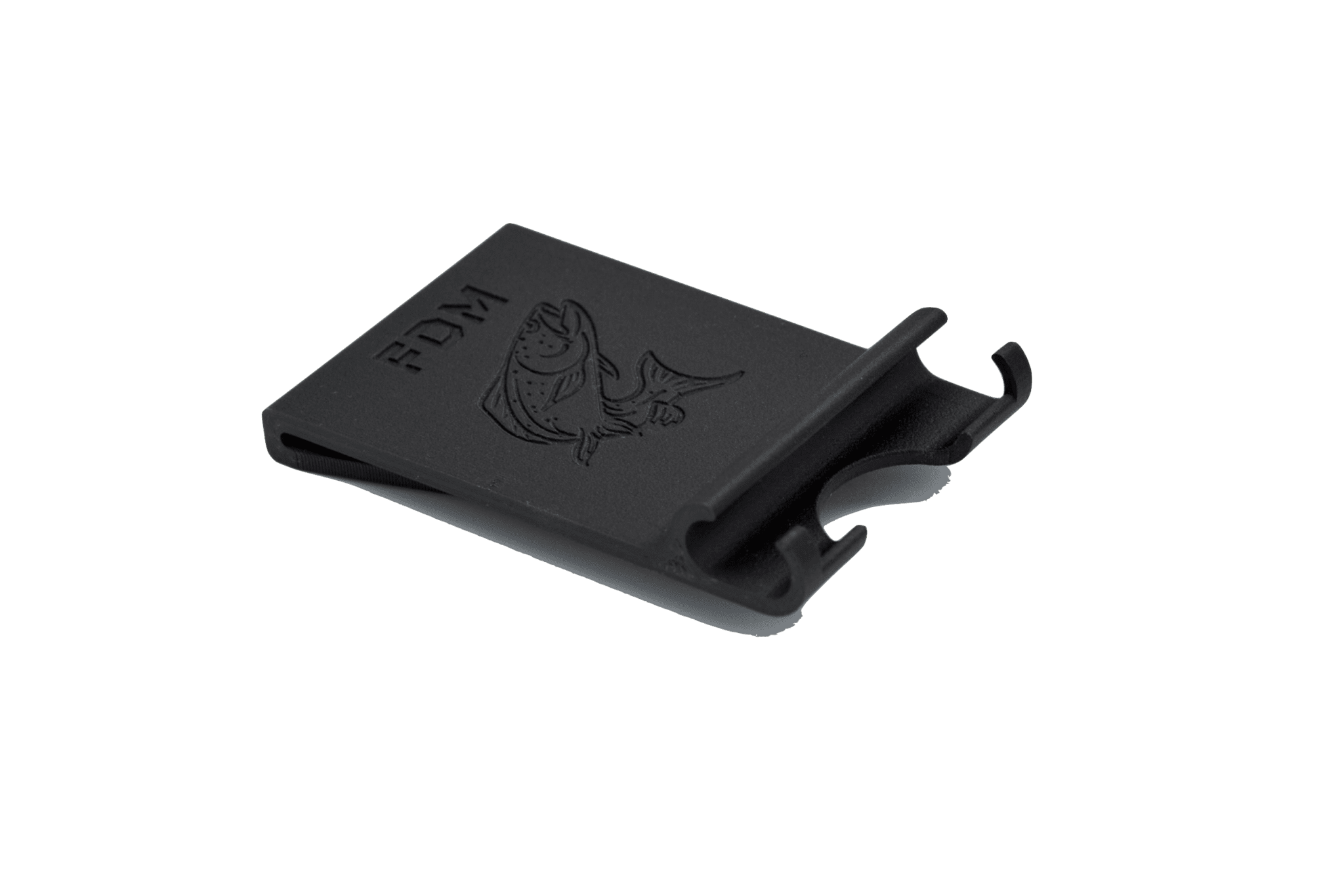 Materials
One of the chief advantages of industrial printers over their desktop counterparts is the range of materials they can print in. Most manufacturers have their own specially engineered portfolio of proprietary materials. The wide range of available materials means end-users can select the material that fits their printing requirements.
Industrial printers also allow the use of much more advanced materials. As an example, Xometry offers a special option of FDM 3D printing for ABS parts with M30 Stratasys material, which has higher strength and better properties, than a standard option.
Applications
Concept Modeling
Concept modeling involves bringing early-stage ideas and concepts to life. Concept modeling is common in design, engineering and architecture firms for testing, proofing and improving the initial raw designs.
Manufacturing Moulds
Professional 3D printers enable manufacturers to make moulds and casts for tools, fixtures and jigs in-house within hours, dramatically decreasing production time.
Rapid Manufacturing
Reduced costs and faster production speeds mean that manufacturers can use 3D printers to create end-use parts directly without tooling. Rapid manufacturing can be a viable alternative to assembly-line production in the coming few years if 3D printing technologies keep progressing at the current pace.
Rapid Prototyping
One of the key benefits of professional printers is their ability to make moving parts in different materials. This enables manufacturers to produce fully functional prototypes for testing purposes. Rapid prototyping can increase productivity and help identify errors early in the design process.
Limitations
Expensive printing
Expensiveness in printing arises due to the expensive build material. There are other processes like SLA and SLS which are almost on the same price level and also offer different materials.
Conclusion
The table below gives a brief summary of both types of printers.
| | | |
| --- | --- | --- |
| | Desktop 3D Printing | Industrial 3D Printing |
| Price of printers | € | €€€ |
| Build volume | 10 x 10 x 10 mm to 200 x 200 x 200 mm | 200 x 200 x 300 mm to 914 x 610 x 914 mm |
| Resolution | ~1000 microns (X-Y) – 500 microns (Z) | ~3 – 16 microns |
| Speed | Low | High |
| Accuracy | Medium | High |
Xometry Europe offers fast, reliable, and highly accurate Industrial FDM 3D printing services. Through our Instant Quoting Engine and our network of over 2,000 manufactures, we ensure that you experience a seamless part production process, from quoting to doorstep delivery.