No matter how many new 3D printing technologies emerge over time, stereolithography (SLA) and fused deposition modeling (FDM) remain popular additive manufacturing processes. This article is aimed at providing a comprehensive overview and comparison between both the processes which belong to different 3D printing categories.
Basic knowledge about 3D printing technologies
Fused deposition modeling (FDM)
Fused deposition modeling (FDM) is an extrusion-based 3D printing technology. The build materials used in FDM are thermoplastic polymers and come in a filament form. In FDM, a part is manufactured by selectively depositing melted material layer by layer in a path defined by the CAD model. Due to its high accuracy, low cost and large material selection, FDM is one of the most widely used 3D printing technologies across the world.
Stereolithography (SLA)
Stereolithography (SLA) belongs to the VAT polymerisation category of 3D printing that utilizes light-curable thermoset resins to build parts. It is a powerful additive manufacturing technology that produces extremely accurate and high-resolution parts that are capable of being used directly in end-use, low-volume production, or rapid prototyping. The main advantage of SLA is its ability to produce smooth finished parts and less wastage of material.
Build materials for 3D printing
FDM materials
Amongst the most widely rigid plastics used for fused deposition modeling, Xometry offers ABS, ABS ESD7, ABS M30, ASA, Nylon PA12, Nylon PA12 Carbon-Filled, Carbon Fiber Reinforced Polyamide 12, PC-ABS Polycarbonate, PC-ISO Polycarbonate, PC-like Heat Resist Translucent, PC-Polycarbonate, PLA, PETG, PEEK, ULTEM 1010, and ULTEM 9085.
For example, ASA, an amorphous thermoplastic with improved weather resistance, is widely used in prototyping thanks to its excellent mechanical properties. Plus, it is available in a large variety of colours.


SLA materials
Xometry offers rigid plastics such as ABS SL 7820, PC – Like Heat Resist Translucent, Xtreme Polypropylene, and silicone rubbers such as True Silicone.


SLA vs. FDM: Main comparisons
Cost-effectiveness
SLA 3D printing
More expensive than MJF and FDM that are also widely used for prototyping: This is mostly due to more expensive photochemical processes and materials.
Colouring costs are incurred as extra on post-processing: Not many colours are available in the market. The prints come out in grey, black, white or transparent.
FDM 3D printing
One of the cheapest options for 3D printing: When the requirement is from a unit to a small batch, FDM is the ideal option compared to its more expensive counterparts like SLA or SLS.
The build material is cheaper and widely available: It makes the prototyping, re-prototyping and improvements in design less expensive to print than with other technologies.
Direct colour 3D printing is possible: Colouring costs are also reduced as the prints come out coloured directly from the printer without the fuss of additional post-processing.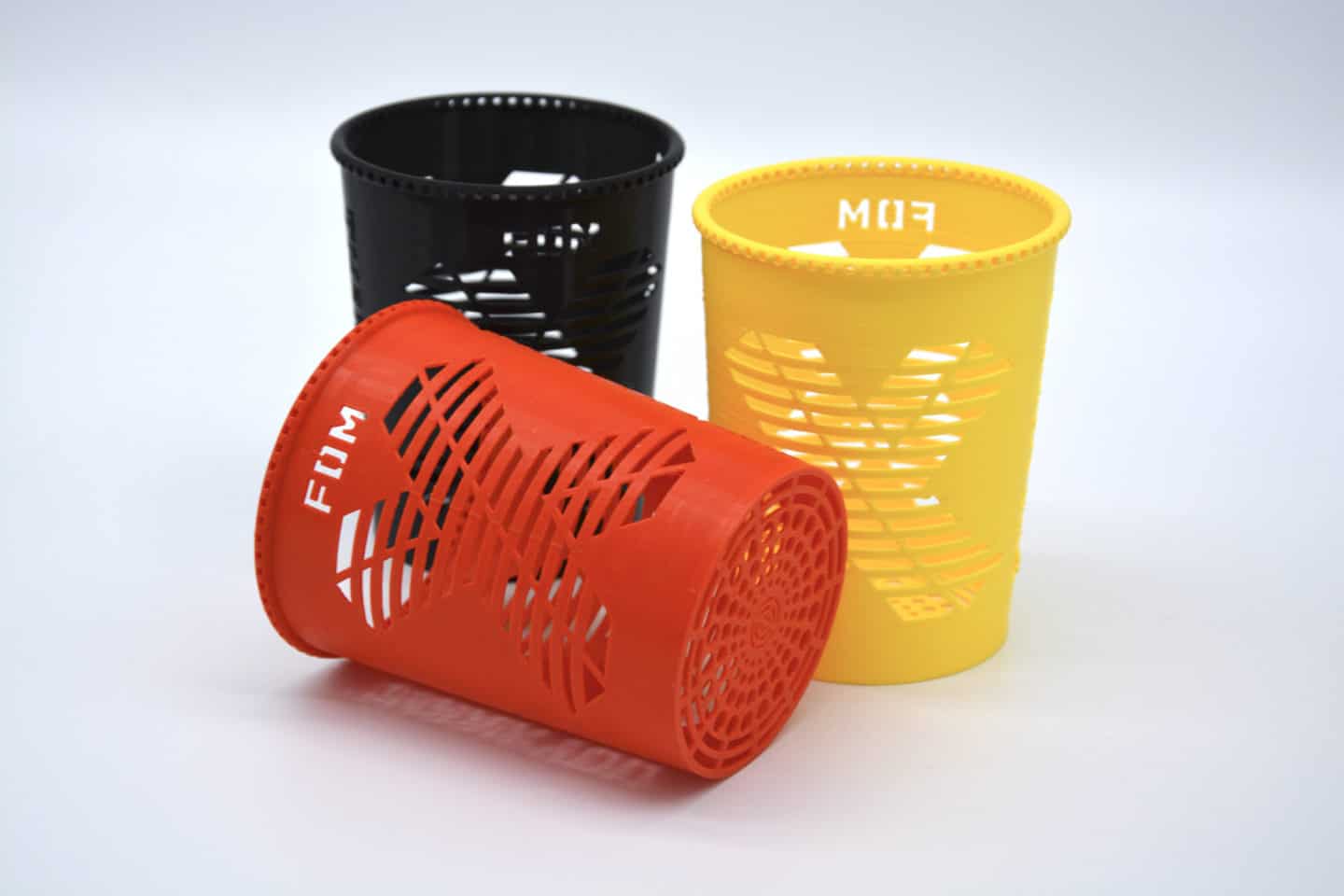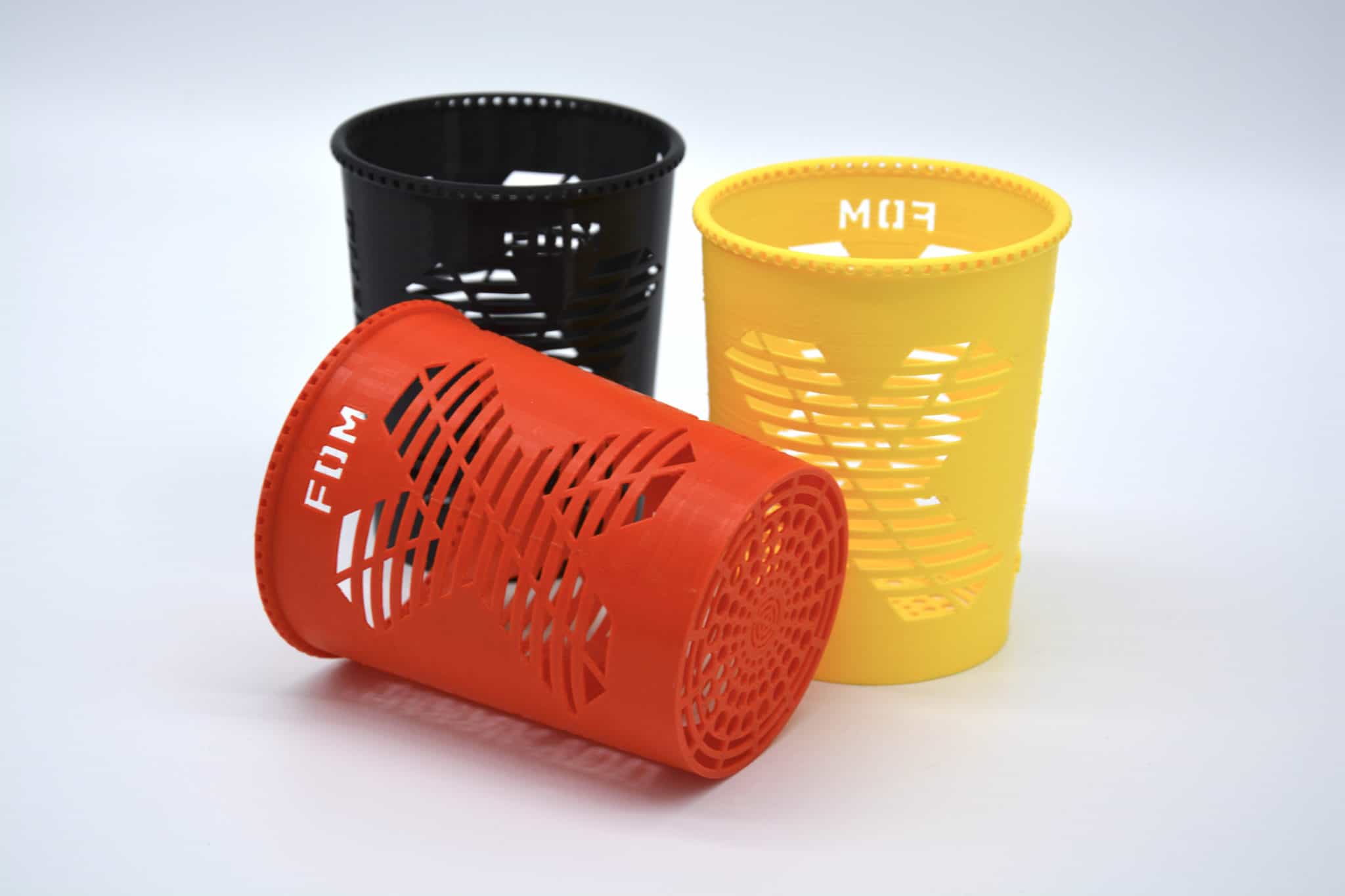 Details and precision
SLA 3D printing
Very thin layer thickness (min 0.02 mm): With the very thin laser beam, it is possible to obtain minute complex features with a very realistic finish.
Printing small parts with high definition and very large parts: It is possible to print parts of various sizes (up to 736 x 635 x 533 mm) while maintaining high precision and tight tolerances.
FDM 3D printing
The layer thickness is ~0.05- 0.3mm: A good option for prototyping where very small details are not important.
Low dimensional accuracy: Due to the nature of melted plastic, FDM sweats small features and hence it is not suitable for parts with intricate details.
Surface finish
SLA 3D printing
A glass-like surface finish: Since SLA utilizes resin materials, its surface finish can replace normal prototypes made from MJF or SLS.
A high-quality surface finish with high definition: The external, as well as internal details, can be seen perfectly. This is why SLA is also good for functional prototypes for a general overview.
FDM 3D printing
A much visible layer stepping: Since FDM works by dropping molten plastic layer by layer, the stair casing is much more evident, and parts have a rough surface.
A layer adhesion mechanism: It makes FDM parts anisotropic. Post-processing is required to make the surface smooth and costs more.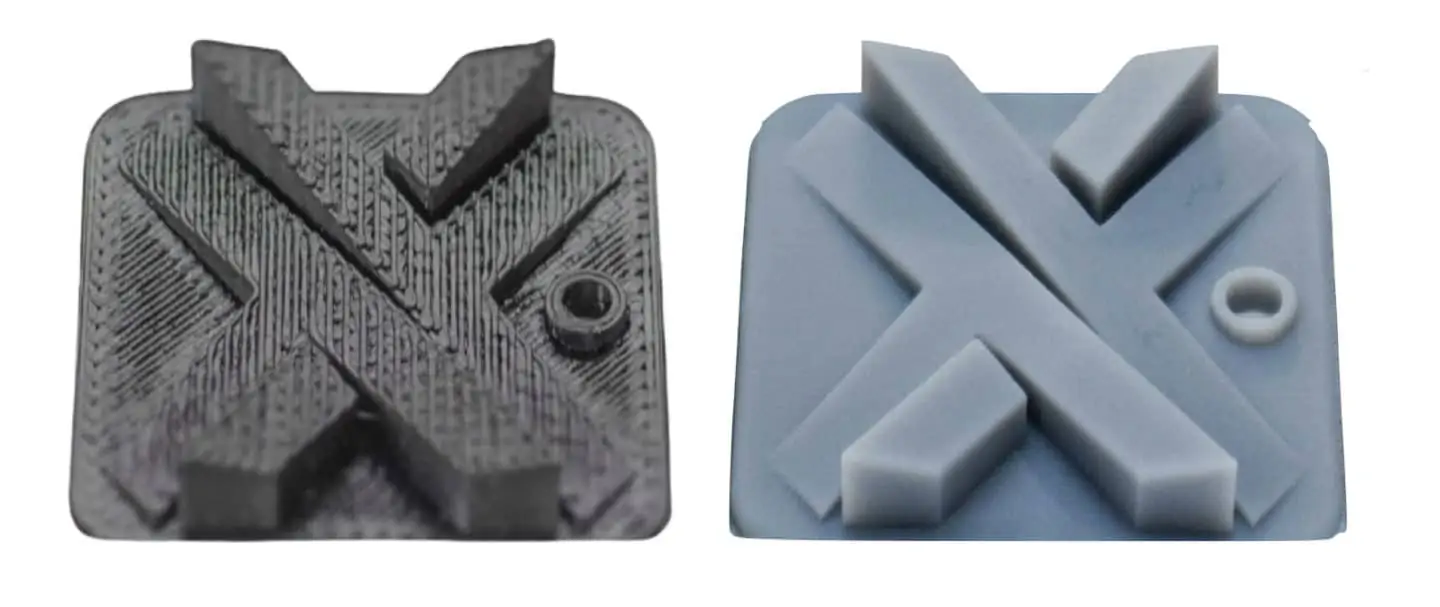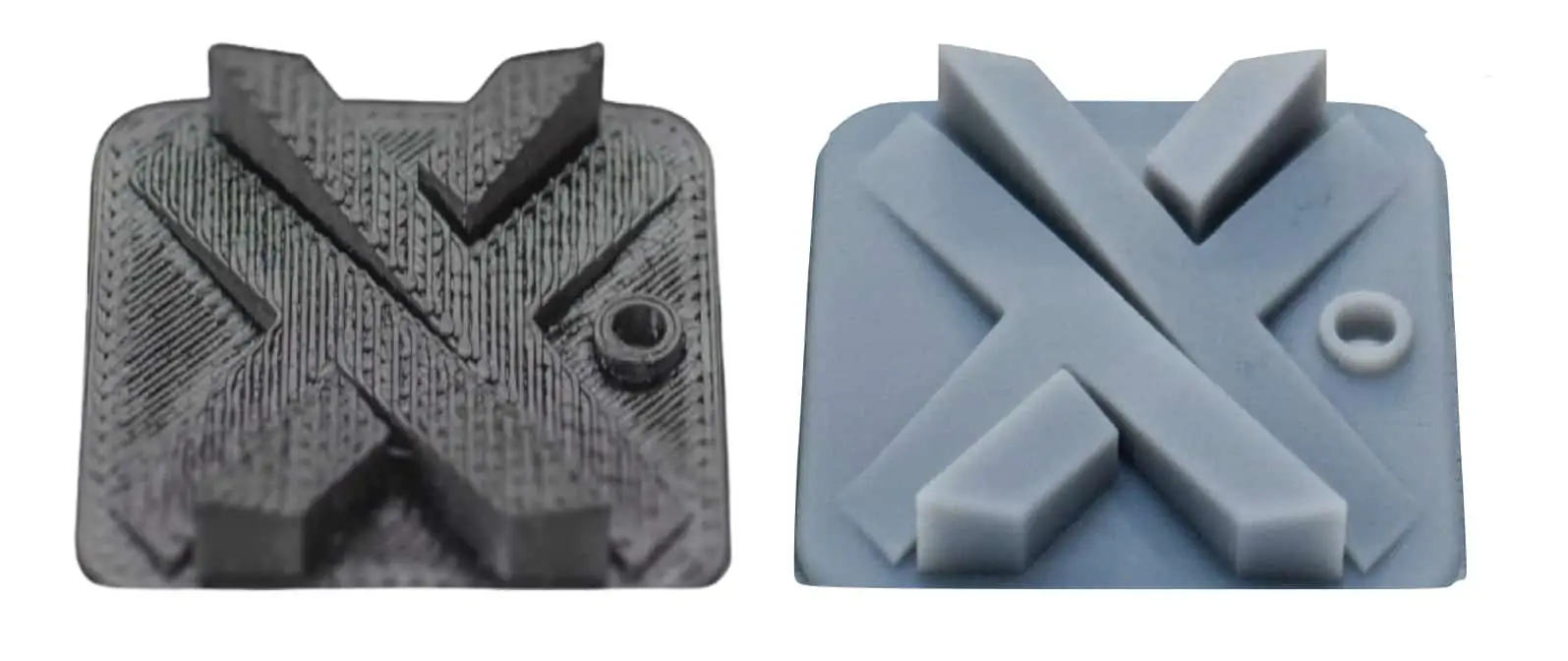 Choice of materials
SLA 3D printing
A limited selection of materials: SLA technology only utilises thermosetting resins which make the technology very limited with build materials.
Biocompatible and food-grade materials: SLA is one of the best technologies to print medical implants or food containers, with resins such as True Silicone.
FDM 3D printing
A large variety of plastic filaments available: From low strength to high strength materials (PP, TPU, Nylon PA, ABS, PETG, PLA, PC in the ascending order of tensile strength), FDM has an extensive list of materials with which it can print.
Good material availability: The materials are very often used and hence easily available in the market for a low price.
SLA vs. FDM for industrial/desktop 3D printing
FDM and SLA offer two variants of their printers: Industrial 3d printers and desktop 3D printers. The former are extensively used for industrial applications such as end-use parts and the latter is used by hobbyists and for small applications.
Industrial printers comparison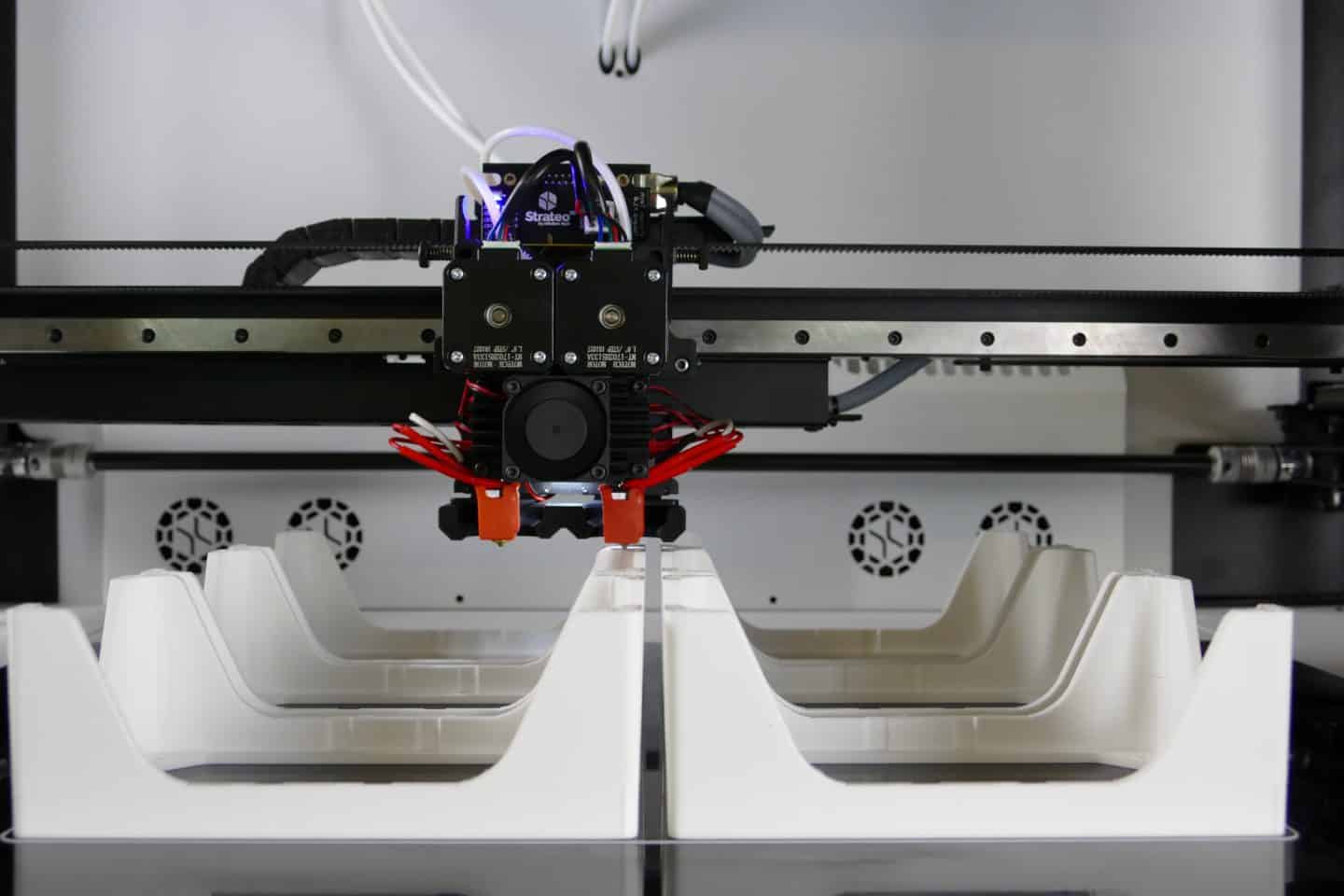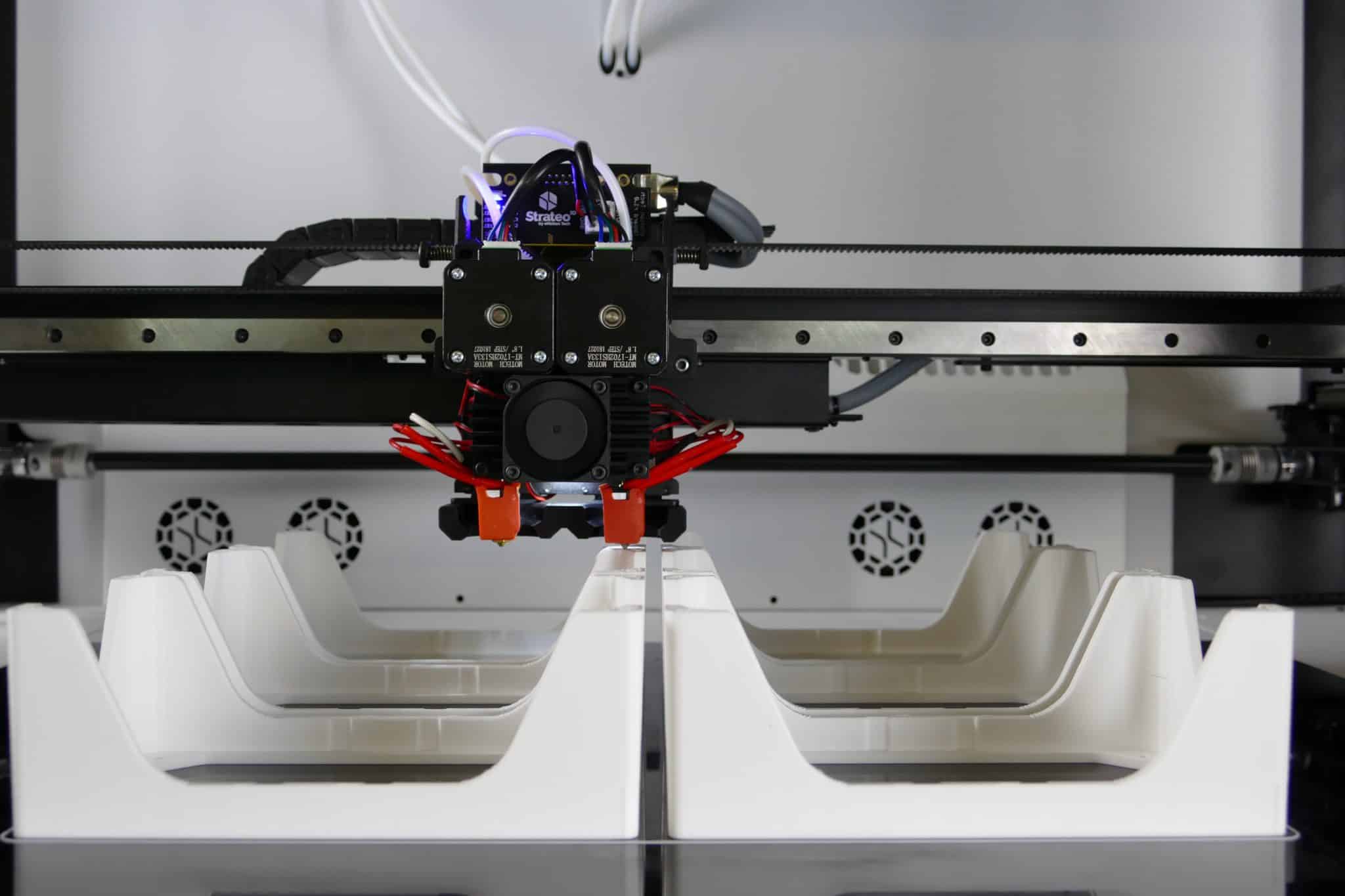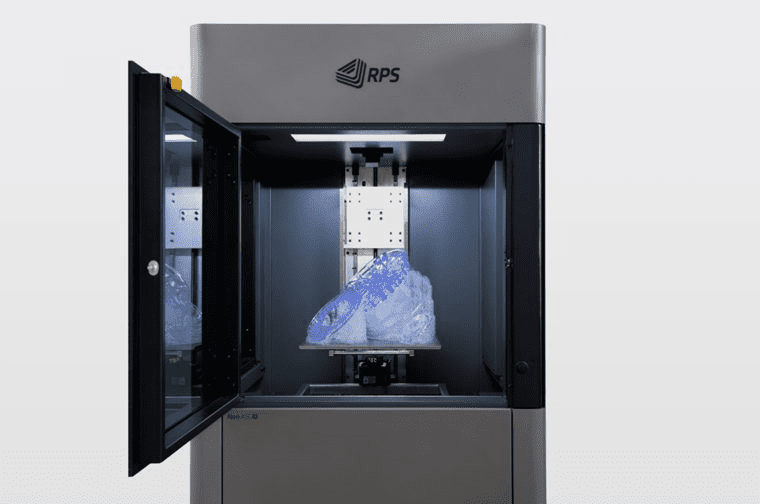 Desktop printers comparison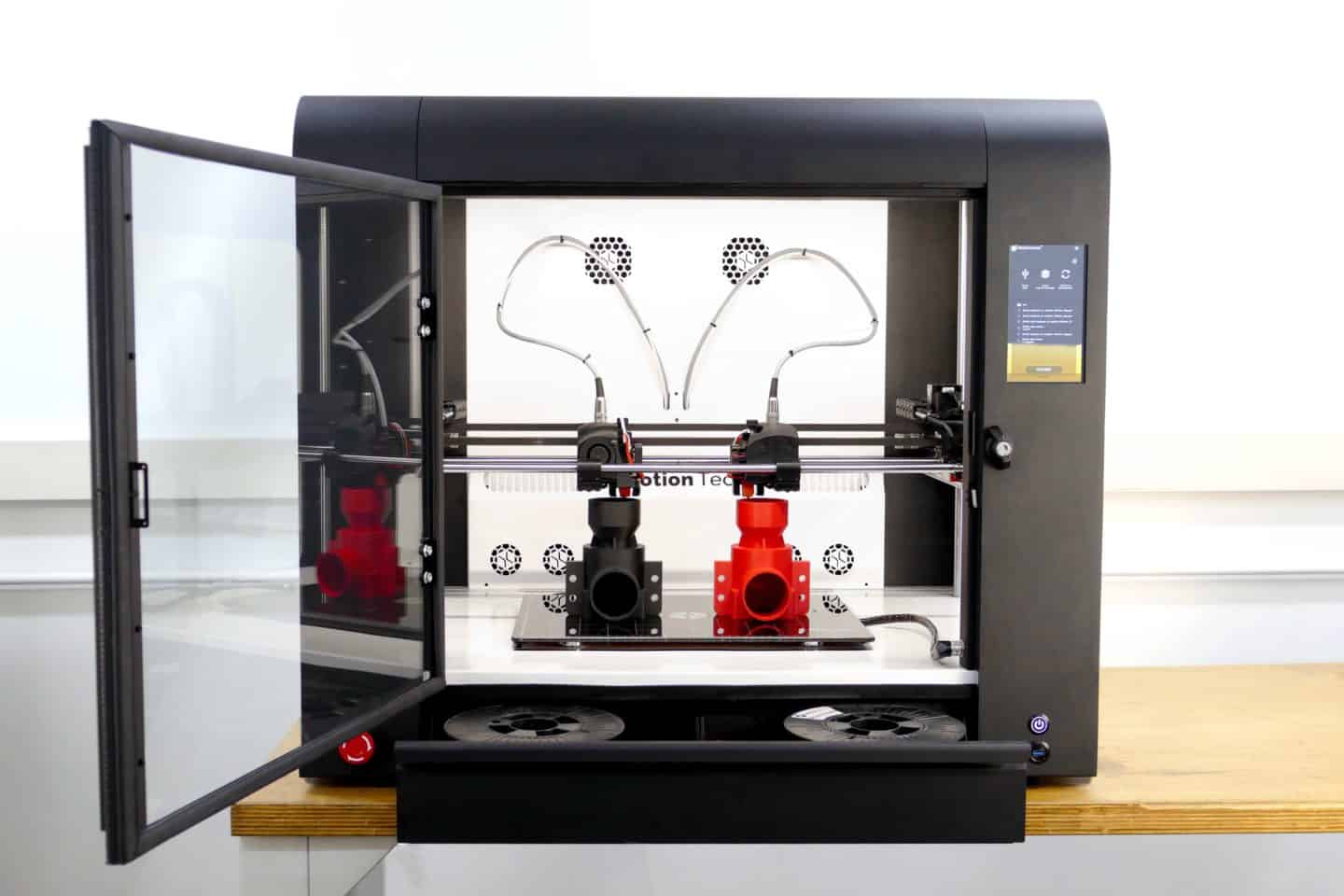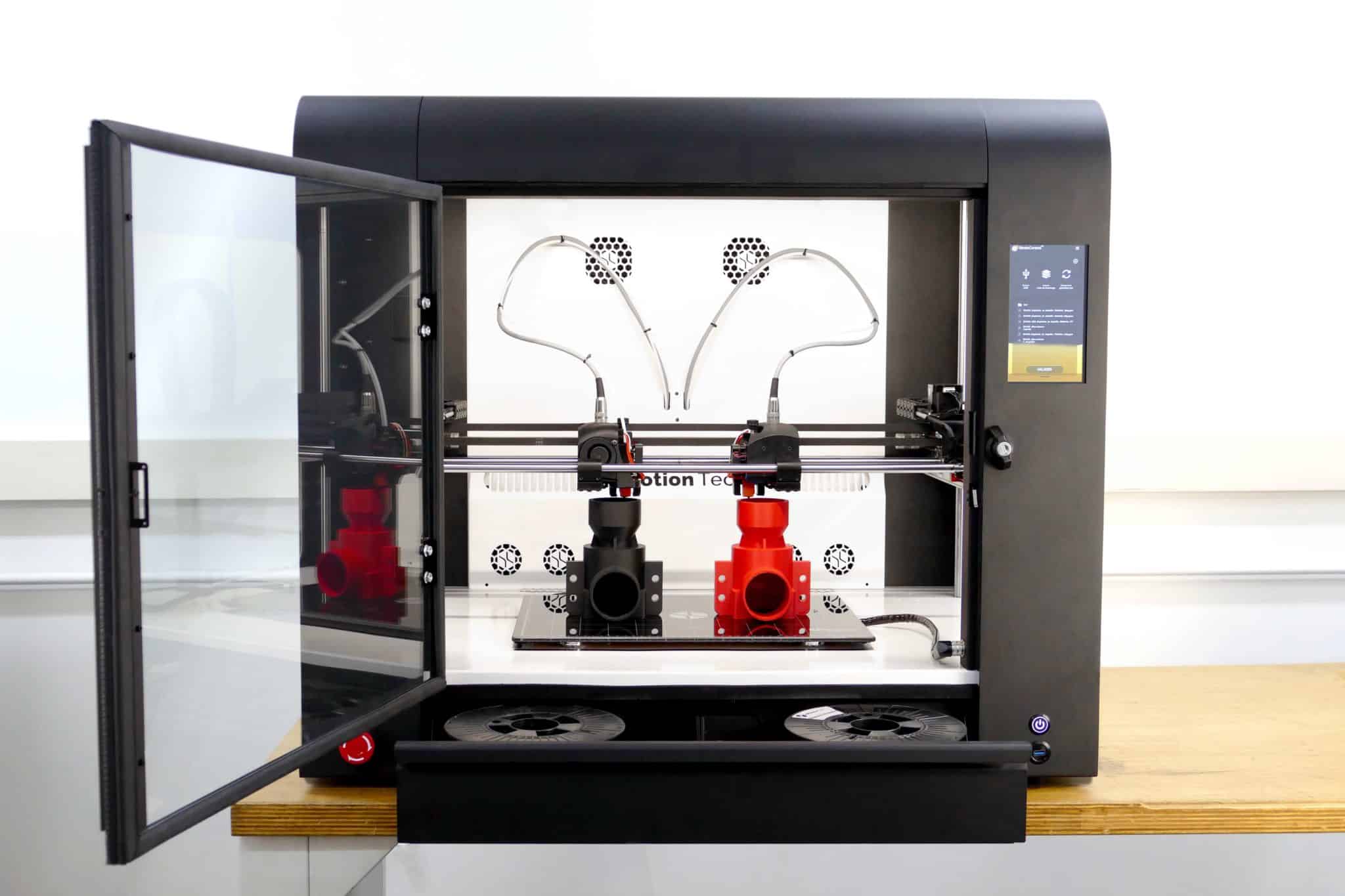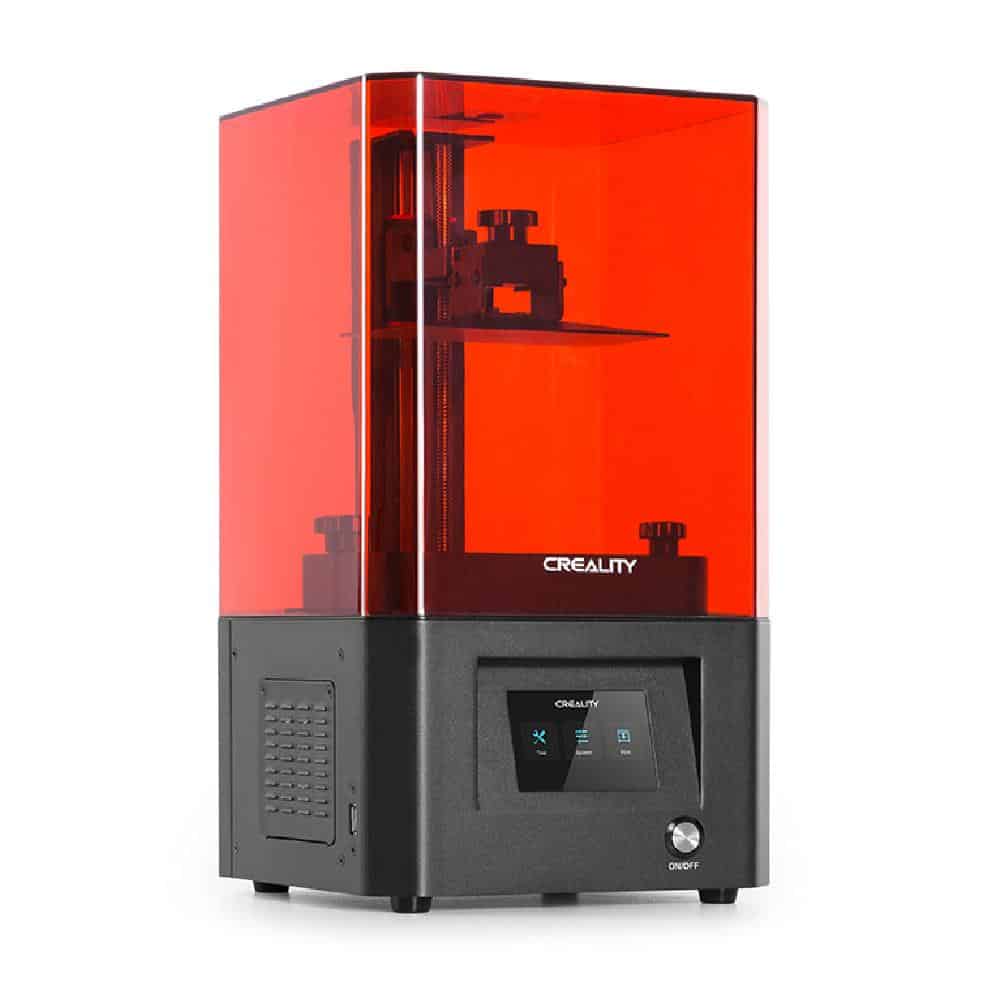 Conclusion
Xometry Europe offers SLA and FDM services online, for on-demand 3D printing projects, for both prototypes and large batches. With a network of more than 2,000 partners all over Europe, Xometry is able to deliver 3D printing parts in up to 3 days. Upload your CAD files to Xometry Instant Quoting Engine to get an instant quote with various manufacturing options available for SLA and FDM 3D printing.